On a post in Mariupol powerful explosion as a result of which one national guardsman was lost around 7.30 thundered, and the major from Odessa Gennady Hitrik and the fighter from the Nikolaev area Nicolay Rusnak got wounds.
About it during a briefing the head of IATs of the National Security and Defense Council Andrey Lysenko reported, transfers «Ukrainian Pravda».
So, on Sunday, November 2, at a post in the residential district «East» the city of Mariupol around 7.30 in attempt of examination by the Ukrainian security officers of the SUV powerful explosion thundered, as a result of which two Ukrainian soldiers got wounds, one more - was lost.
According to operational data, remote blasting a radio-controlled charge was made. The local who arrived on the car, got wounds and is in hospital. Investigators work with it.
At the same time the Security service of Ukraine claims that I detained the participant of preparation of diversion, the deputy commander of one of divisions of fighters with a call sign «Gyurza».
According to their information, the car equipped with explosive was accompanied by the UAV which transferred coordinates of its movement. When the car approached a post of anti-terrorist operation forces, malefactors put in action the explosive device by means of the mobile phone.
Also the SBU found out that operation famous terrorists with call signs directed «Matchmaker» and «Czechs».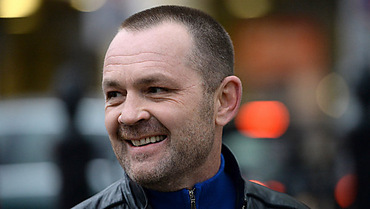 We will remind, under a call sign "Matchmaker" disappears the deputy of the Odessa regional council from party «Homeland» lieutenant colonel reserved officer Vadim Savenko. Earlier he took the responsibility for attack of the Ukrainian boundary boats in the Sea of Azov.
At the moment proceed it is investigative - prompt actions.