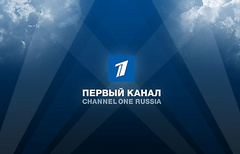 Leader Russian «First channel» Irada Zeynalova in release of the program «Time» I commented on a feykovy plot about the boy crucified in Slavyansk and I declared that journalists didn't have and there are no proofs of the history described in video.
Reports about it TCH.
Occasion to remember the false plot which is let out in air in July became the question of the journalist Ksenia Sobchak asked the Russian President Vladimir Putin in time a press - conferences. She spoke about inveracious information which is broadcast by federal mass media and remembered about feykovy plot «First channel» , for which his authors didn't apologize.
Host of the evening program «Time» I declared that started up a plot about the boy crucified in Slavyansk in air, without having any proofs of history, but thus I called the story «real» also I continued to intimidate TV viewers «executions and air raids» in the east of Ukraine.
«At journalists wasn't and there are no proofs of this tragedy, but it is the real story of the real-life woman who ran away from a hell in Slavyansk. About what she spoke, became a link in an infinite chain of certificates. About destiny of tens children who are broken off by shells, shot in attempt to escape lost during air raids and shellings» , - Zeynalova told.
Also she called the story of the refugee from Slavyansk «the painful imagination of the woman, whose mentality didn't sustain a hell of the round-the-clock attack». Thus, no apologies for broadcast of unchecked information on air existed.