From DAP the set of news which can have very inconsistent character regularly arrives. Volunteers of the information project Garmata.org decided to give answers to the main questions, which will help to understand the inconsistent news appearing in Ukrainian and Russian press.
1 Who controls the Donetsk airport?
No airport is present for a long time. There are some destroyed buildings and huge open space. It is–battlefield, but not object. The parties deliver infantry there, fire at positions of the enemy from tanks and artillery. It is impossible to tell that the airport is under control of one party, each hour in it battles are conducted.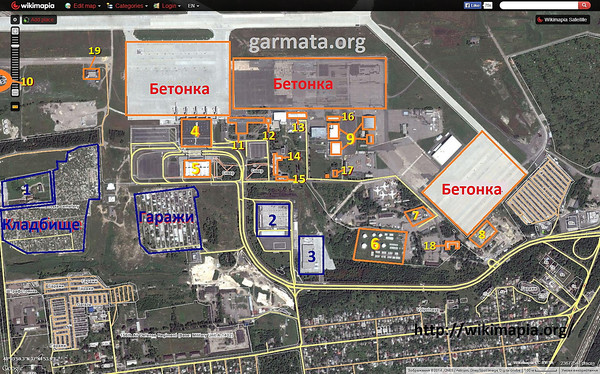 The detailed plan of the Donetsk airport of Prokofiev

1–Monastery; 2–Subway supermarket; 3–Car center of Toyona / Lexus; 4–New terminal; 5–Bus station; 6–Oil depot; 7–Cemetery of old planes; 8–VIP terminal under construction; 9–Hangars; 10–Dispatching tower (is outside the plan); 11–Old terminal; 12–The operating VIP terminal; 13–Control center of Donbassaero; 14–Hotel «Flight» ; 15–Staff of civil aviation; 16–Aviation repair center; 17–Boiler room; 18–It is command - control office; 19– Fire brigade

The objects which don't have relations to infrastructure of the airport are led round by a blue contour.
2 Whose airport?
Today (on January 20) our military are in the following rooms:
Dispatching tower
Radar station
Fire brigade
Groups of fighters organize defense in such buildings:
Old terminal
Monastery
Hangars
Separate history–New terminal of the Donetsk airport, the most hot spot, constant generator of news. There the small group of our military defends. They hold absolutely small territory–place in which else it is possible to take cover from snipers. All other rooms of the huge terminal (about 51 000m2)–the neutral.Fighters can freely walk across some territories in the new terminal (especially by the destroyed east part) and even to invite there film crews of the Russian TV channels.
To defend all terminal–it is physically impossible, it well is exposed to fire of snipers and tanks, any party can't control it. The similar situation reminds well-known «Pavlov's House» in Stalingrad–there too I was «puff pie» –on one floor fighters of red army, on the following–Germans, then again councils, then again Germans.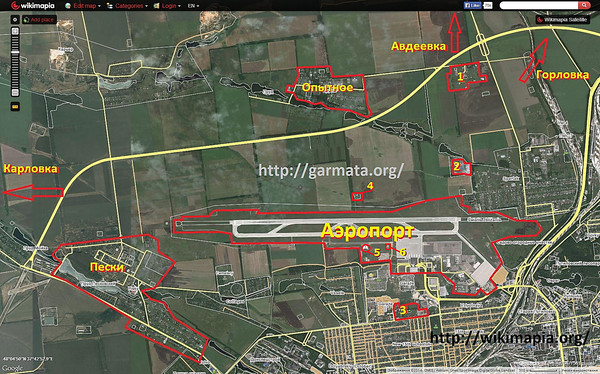 Infographics the General plan of the Donetsk airport of Prokofiev

1–in / h A1428 of air defense; 2–Plant and base of the company which built the new terminal; 3–in / h A1402, too air defense. Names of settlements and the direction of roads are signed. All of them, except Gorlovka, are controlled by Army of Ukraine; 4 – RLS; 5 – Dispatching tower; 6 – Fire brigade.
That it is necessary to make 3 completely to control the airport?
It is necessary to deprive of the opponent of opportunity to bring infantry to the airport and to fire at it from tanks over open sights.
The Ukrainian army has to exempt for this purpose completely from fighters the neighboring districts of Donetsk–To Spartacus, Putilovk, Zhovtnevy to take country cooperatives «under controlHope» and «Progress» , monastery and cemetery.
Fighters for complete control need to seize, at least, the villages of Avdeevka, Sand, Skilled, Thin, May Day, Water.
Just they also started being engaged in it, actively attacking Sand.
Otherwise other party can always deliver infantry in some constructions in the territory of the airport and declare that"аэропортнаш".
4 How many the Ukrainian soldiers conduct battles directly in Donetsk to the airport?
Is in the new terminal from 20 to 100 Ukrainian it is fighting. You won't hide more troops in the terminal–they will turn into easy targets for snipers. Fighters know it therefore can freely walk on some halls of the terminal.
The situation in other objects which are in the territory of the airport constantly changes, but also there, in view of the small area of shelters, small groups Ukrainian defend soldier.But part in fights is taken by much bigger number of troops–on some thousands from each party, about tens tanks, RZSO, mortars and artillery pieces.
From our party the Donetsk airport 93 Separate mechanized crew, 81 Separate airmobile crew, parts covers 3 Polk of a special purpose given to part 17 of Separate armored brigade, given to part of artillery crews, the Right Sector, the battalion Dnieper-1 and some other voluntary parts today.
5 Who orders defense of the Donetsk airport today?
The general command of operation on protection of the Donetsk airport is carried out the last months by the commander 93 OMBR, the colonel Oleg Mikats. The real patriot having excellent track record.
Fighters well know it–it spoke with Mikats by the mobile phone of Givi in a known roller. On January 20, 2015 the deputy commander of a battalion 93y of crew, but not Oleg Mikats as the Russian mass media tried to present it was taken prisoner.
Recently in a staff 93y crews appeared two more–The chief of GSh general - the colonel Muzhenko and the commander of land forces the general - the lieutenant Pushnyakov. But their competence raises big doubts. Death Il-76 with paratroopers, death of troops and loss of equipment in coppers near border, Ilovaysk–these events occurred under their management.
6 Motorola and Givi–they are live or dead?
The answer to this question has no value. Both Motorola, and Givi–only television characters. They are necessary to the Russian channels for creation of the picture. Heroes of a reality - show don't script, and Givi with the Motorola don't direct operation. They even don't go to attack–TV men don't want to lose actors in which promotion such investments are made.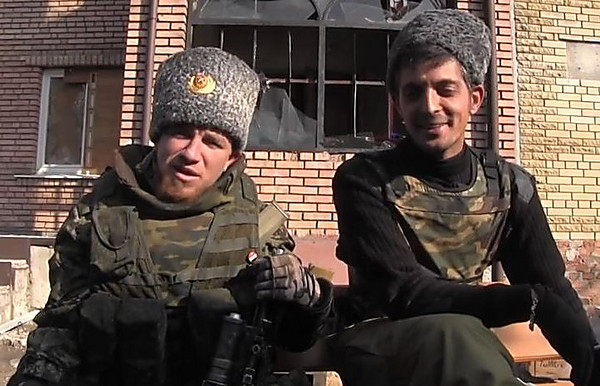 The Motorola only poses in front of cameras during fight imitation, sometimes such rollers remove far from terminals. But the Russian television receives cool video under heading «Situation in Donetsk to the airport–latest news». If someone from these characters is killed, «the group won't notice loss of the fighter» , will appoint to its place new «commander». It as with Shooting–it on Donbass doesn't appear any more, but it doesn't influence a situation in any way.
Whether 7 the Russian military Take part in attacks to DAP?
Yes and no.Storm or cleaning of rooms–occupation very risky. Planned losses attacking–to 10 killed on one destroyed opponent. Mines, extensions, snipers, «fire on itself» , ambushes, collapses, friendly fire. For such work not high qualification, but fearlessness or nonsense is necessary. Assault infantry–it is an expendable material.
Therefore the Russian command drives on the airport of the most inadequate fighters «militias». Among them is both inhabitants of Donbass, and mercenaries from the Russian Federation. Chechens and penalized persons are often used–those «rebels» , which it is necessary to utilize. Except the most freezed send to fight also ordinary fighters–for conducting continuous storms a lot of infantry is necessary.
A small amount of elite divisions of the Russian infantry was applied to storm in September - October. Under cover of large divisions of fighters they tried to take terminals so far those weren't destroyed yet.
At the same time for artillery duels and sniper firing on buildings from tanks military experts of the highest qualification are necessary. Exactly here parts and divisions of regular Russian army are also involved. In each artillery battery deployed in Donetsk, at least the calculator and the commander–professional soldiers. As at most–all structure.
Command and coordination of actions of different divisions too are provided with the Russian officers and generals.
It is remarkable that the other day video of the Russian TV channel"got to a networkMessages". On which fighters with chevrons of marines of the Russian Federation were lit.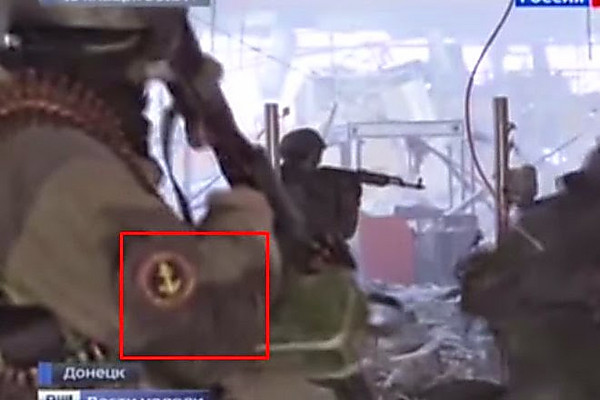 8 Donetsk airport–the most hot spot?
No, on other sectors of the front not less large-scale military operations are conducted. Airport–most «untwisted» in the press point. It is convenient to the Russian journalists who are in Donetsk to remove plots directly in the city. It is convenient to Russian military to be deployed in the large city. Airport of Donetsk–it is the most hot spot of information war.
9 Minsk agreements–control over the airport matters at branch of artillery on 15 km?
Very much, very small value. Even if the airport will be controlled by fighters, it will remove the line of differentiation less, than on one kilometer.
Detailed the card of differentiation of forces on Donbass (it is available to downloading in a vast scale: jpg-size of file 101 Mb. To download) :