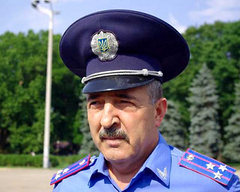 Duties of the chief of Head department of the Ministry of Internal Affairs of Ukraine in Odessa region are carried out by the colonel Dmitry Fuchedzhi.
About it «Crime. Is NOT PRESENT» reported in a press - service GUMVD of Ukraine in Odessa region.
Earlier it was reported that from a post of the chief militiaman Odeschina dismissed Pyotr Lutsyuk. Now the Odessa central board of militia Lutsyuk's deputy Dmitry Fuchedzhi directs.
We will note that during collisions on May 2 the Odessa militia showed passivity, and times and open sympathies to separatists. In particular, on some militiamen there were identification marks of supporters of Putin, also eyewitnesses reported that security officers gave to separatists the boards which those used during collisions.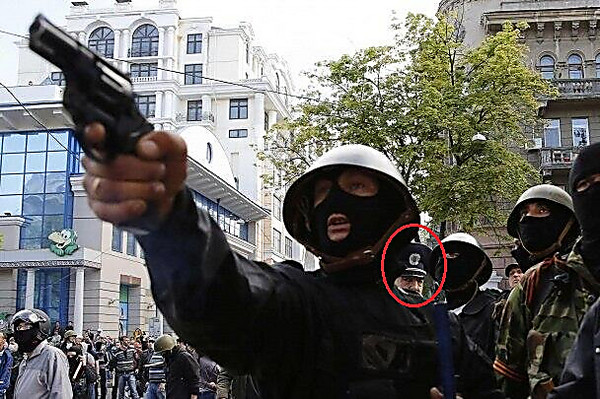 In addition, video on which it is shown is published that militiamen actually took the part of separatists–they covered the armed provokers who shot on inhabitants of Odessa from - for backs of security officers. Besides, the photo on which separatists are instructed by the police officer is published.
Also it was reported that a certain high-ranking rank of the Odessa militia in day of collisions gave command to pass to the city the bus with Putin's visiting supporters. In addition, the opinion was expressed that separatists were helped actively by Fuchedzhi, which it was wounded in time of collisions.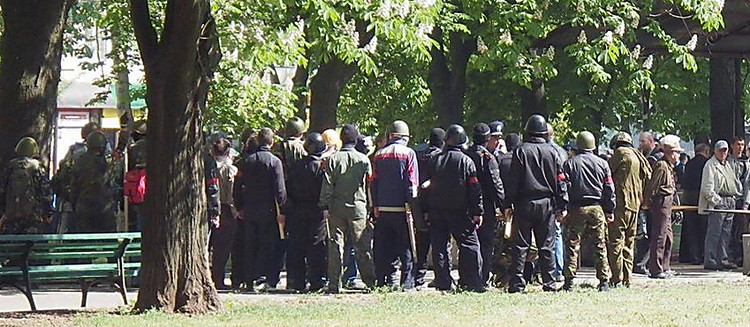 In particular, in «Twitter» Euromaidan the photo where the person similar to Fuchezhdi watches Putin's armed supporters is published.
«Criminal acts of the pro-Russian fighters are covered personally by the deputy chief of the Odessa regional militia Dmitry Fuchedzhi. It is known that Dmitry Fuchedzhi didn't react in any way to preventions of the Acting President of Ukraine of Oleksandr Turchynov of provocations preparing by the pro-Russian fighters for May holidays in Odessa» , - writes site «Rolitica-ua».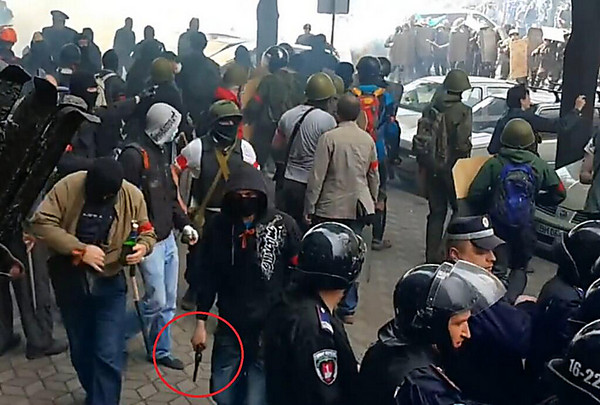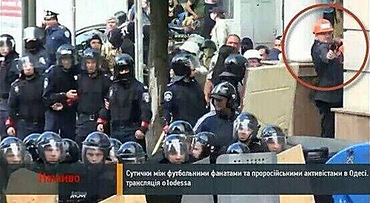 We will note that the governor of Odessa region Vladimir Nemirovsky also declared that on May 2 during collisions the militia worked together with the pro-Russian radicals.
We will remind, earlier on a pointer from above in Nikolaev released all the detainee of supporters of Putin who participated on April 7 in storm of the building of the regional state administration and collisions with patriotically adjusted citizens.
Also earlier it was reported that the management of Internal troops entering into the Anti-terrorist center, can't be defined, on whose they to the party–terrorists or militiamen.