In October of last year in the item of Veselinovo of the Nikolaev area unknown robbed jewelry store. Malefactors were fallen prey by jewelry for the sum over 700 thousand hryvnias. About it reports narod.mycityua.com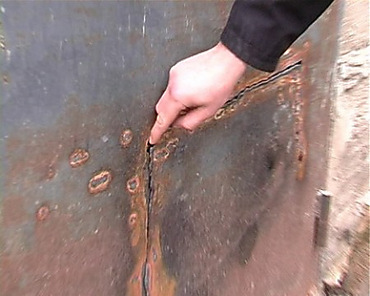 The premises of shopping center where there was a jewelry, weren't protected, there was no elementary alarm system, even the watchman wasn't. And the metal door of "rear entrance" was so rusty that hung practically on one petela. Robbers attentively studied the scheme of internal courses of shopping center and began to prepare for theft. By means of metal фомки at night they without special efforts broke a door and got inside. To take control of jewelry in a metal case on the second floor, too didn't present difficulty - it was broken by one movement of a hand. Staff of criminal investigation department had no "catches" on disclosure of this business, and searches of robbers didn't yield results. Crime already were going to carry to the category of "wood-grouses" as it is unexpected, at the end of February, this jewelry was robbed again.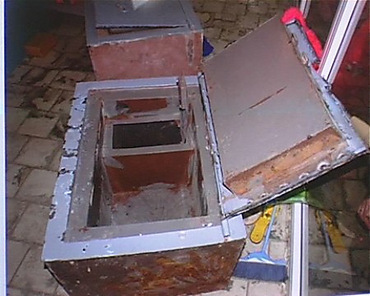 As it became clear later, it was work of the same malefactors. For the sake of interest they returned on a crime scene - "to punch" a situation. For the past time after a robbery, the owner - the jeweler of conclusions didn't make. This time they took with themselves portable gas-welding installation. Autogenous cutting cut a door of a backing and got into the familiar room. There for a short time spoiled two metal safes and took control jeweler of products. This time the sum of the stolen gold made over 300 thousand hryvnias. Strikes carelessness of owners of shop - and after two robberies "on one million" the rusty metal door of "rear entrance" remains "reliable" protection for malefactors. This time robbers didn't disappear the unnoticed. The Nikolaev detectives were come into the view by two cars with the Odessa numbers, they were recorded by the surveillance camera of one of local HUNDRED. Then identified the personality of owners of motor transport, inhabitants of Odessa region appeared them. Suspects of commission of crime are detained, two men of 24-27 years appeared them.