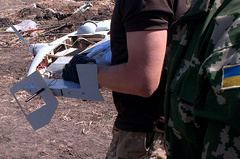 In the Luhansk region on Saturday, June 28, the UAV which illegally crossed border with Russia was blown up.
The representative of information center of the National Security and Defense Council (National Security and Defense Council) Andrey Lysenko told about it at a briefing, reports «Espreso.TV».
- Yesterday about 18 hours the border duty in the Luhansk region noticed the unmanned aerial vehicle which crossed Ukrainian - the Russian border and went deep on the territory of Ukraine on 300-500 meters, - specified Lysenko.
According to him, the border service stopped prospecting mission of the plane by fire from small arms.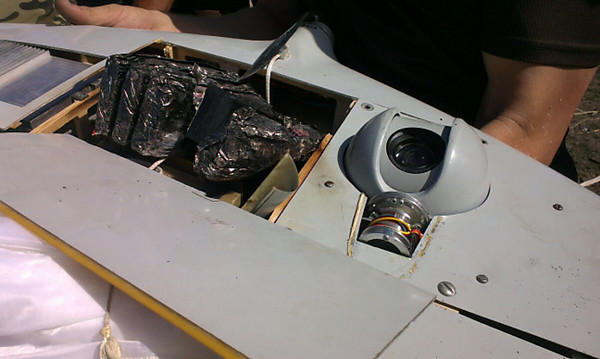 He also reported that for the last three days it is the second attempt to carry out prospecting mission in Ukraine by means of the unmanned aerial vehicle. Ukraine has all proofs of accessory of this equipment of the Russian Federation.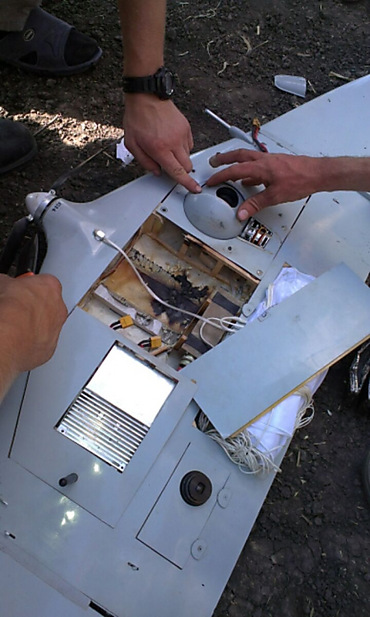 We will remind, on VS Russian Federation post, in the area gas-distributing stations Shooting the Genichesky region of the Kherson area, still in addition there was a rocket launcher of volley fire «Hail» and complex of «typeWith-300». On forward positions PZRK and a gun are observed.
We will note that the official representative of the National Security and Defense Council information center Vladimir Chepovoy declared that Russia I threw to border with Ukraine squadron of fighters the INSTANT-29 also carries out prospecting flights.