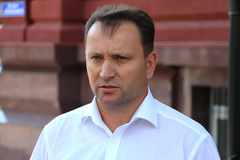 Tatyana Rudyak's body, 44 - the summer widow of the head of Factory district court of Nikolaev Alexander Rudyak the local of the settlement Balovnoye of the New Odessa region of the Nikolaev area in the evening on August 8 on the river bank found the Southern Bug in a cellophane package.
About it journalists on Saturday, August 9, were told by the first deputy head of department of the Ministry of Internal Affairs of Ukraine in the Nikolaev area Alexander Miroshnichenko.
According to him, the man addressed in militia with the message that found a body of the unknown person. The militia withdrew a body, and in the morning next day on August 9 Tatyana's son - Denis Rudyak identified in it the mother.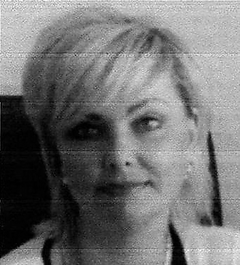 At present forensic scientists carry out opening of a body which has to establish causes of death of the woman. According to Miroshnichenko, on the found body there are no obvious traces of violent death. Thus he noted that it was in water from seven to ten days.
Besides, the deputy chief of the Nikolaev regional Department of Internal Affairs told that at present the militia has three versions of the occurred murder, however, he didn't begin to speak about them, having referred to secrecy of the investigation, also as well as didn't report, whether there is among them the version connected with inheritance, remained after death of her husband judge Alexander Rudyak.
We will remind, earlier it was reported that Tatyana Rudyak in the morning on July 30 I left the house down the street Levanevtsev in Nikolaev, I went to a supermarket where was missing. It is known that it was the deputy head of department Glavgossluzhby in the Nikolaev area, and also widow of the dead of chapter Alexander Rudyak's factory regional court.