On a press - conferences on May 7 the inhabitant of Nikolaev Vitalia Tsapenko told journalists as it was beaten by the builder.
On May 5 there was a conflict between inhabitants of the house down the street Krylova, 19 and the builder. Representatives of JSC Yugtekhstroy — Groups tried to resume construction works on this site. Inhabitants of the house left to the yard to prevent them to make it. As we reported earlier, in fight two persons - the pensioner Semyon Sandler and Vitalia Tsapenko suffered - representatives of the builder lashed out at them with with fists.
- The builder doesn't hesitate neither women, nor old men, - Vitalia Tsapenko commented. - Otherwise, as "cattle", they don't call us. Me in general wanted to pin self-tapping screws to a column. I beat hands, feet, a back. And the militia stood nearby and simply watched the events.
The member of the Our City of Nikolaev organization Sergey Isakov who arrived to an event place, told:
- The conflict was watched by the militia captain. Inhabitants christened it "the tin tell-tale" because it staid three hours on one place, without moving. I approached to it, it asked to be presented. He refused. I told: "To whom it is necessary, that knows me". And to whom it is necessary? I didn't understand, what function it there carried out.
Practically as well as "the tin tell-tale", moved himself and the mayor of Nikolaev Vladimir Chaika.
- When the conflict inflamed, I called the mayor, - Sergey Isakov continues. - The mayor told: "Wait for minutes five - seven". We, as well as it is necessary to cultural people, called back to it in 20 minutes. But the answer wasn't. The mayor decided that it is more important to meet the deputy of the State Duma of Russia, than residents who sustained injuries.
The member of the Our City of Nikolaev organization Anatoly Onofriychuk told that "main thing" in this conflict is the g - N Obolentsev who attacked the pensioner and the woman - inhabitants of the house. As it was noted in time a press - conferences, Denis Obolentsev repeatedly threatened members of the Our City of Nikolaev organization with physical violence.
- I warn, - Sergey Isakov declared, - if from members of the organization or inhabitants falls still though a hair, we will lift up all city, and at Obolentsev the earth under feet will burn.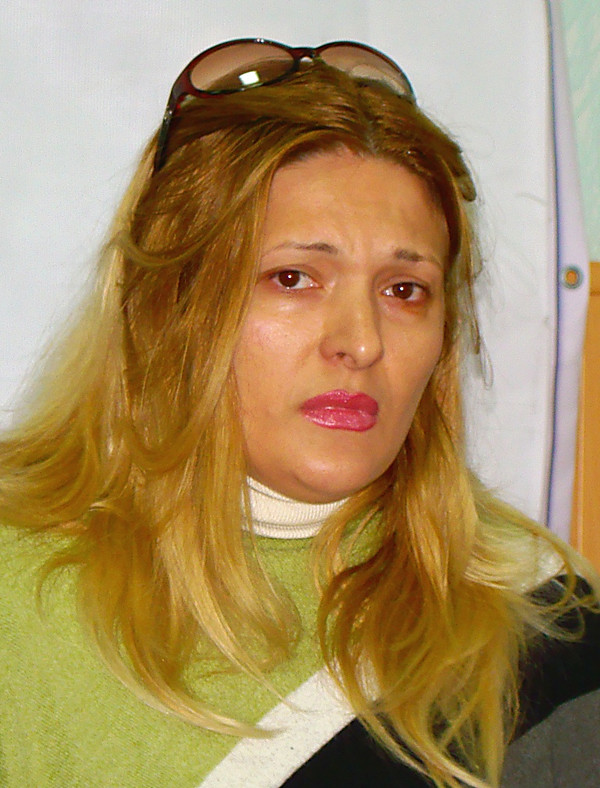 Vitalia Tsapenko