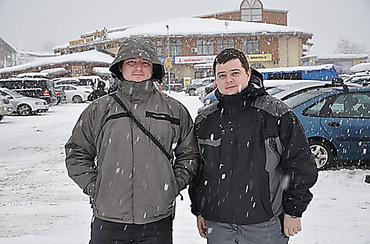 Money for the Nikolaev family Rudyakov was always the main vital reference point. For the sake of Rudyaki's wealth didn't stop before anything: before the law, taking bribes, taking away property from others, before morals and conscience, going on the most terrible crime - murder. Exactly as it finished that Rudyakov finished a family clan - for me didn't become surprising: in total to that also went.
Introduction
We will begin one after another. The family Rudyakov in Nikolaev isn't obscure for a long time: the glory about their illegal enrichment at the expense of judicial chairs and about a wasteful way of life goes across Nikolaev long ago. The head of family, nowadays already late Alexander Rudyak of the last two decades of the life headed Zavodsky district court of the city of Nikolaev. Strong assiduity at this position gave to the judge great opportunities–first of all, the material, allowing to buy houses, apartments and cars to sons, and most on «budgetary position» to live so that businessmen envied.
Alexander Rudyak had three spouses and there were a daughter Tatyana and three sons: one, native, Sergey, from second marriage with Natalya Rudyak, the second, Andrey, reception from first marriage, and the third, Denis, also not native, the son of his third wife Tatyana. It isn't known, whether there was a way of life of his senior offsprings, Andrey and Sergey, a note of education of Alexander Sergeyevich, but they became famous in Nikolaev not as respectable people.
Anatoly Kotlyarov, the former militiaman - the detective, the businessman got acquainted at the beginning of 2009 with Natalya Rudyak who was already at that time the spouse of the chairman of Factory regional court of Nikolaev Alexander Rudyak. In the summer of the same year they got married, and in Anatoly's destiny dropped out «honor» to live a side - about - a side with it, her son Seryozha and his stepbrother Andrey. It today Anatoly has legal proceedings with Natalya who took away from him practically all property, but then, summer of 2009, Anatoly and couldn't suspect that such a family Rudyakov.
Big «kidok» Seryozha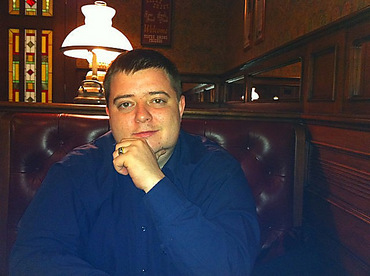 Sergey Rudyak–the only native son of Alexander Rudyak from his second marriage with Natalya Rudyak.I graduated from the Odessa national university of Mechnikov and the Odessa national legal academy of Sergey Kivalov then opened in Nikolaev, at office on Parizhskoy kommuny Street, 6, the law firm with the plain name «Point of honor».
- Each business for us - not simply earnings, namely Business of our Honour, a personal record which needs to be conducted up to the end. I value the Honour, from myself I ask strictly therefore the name - in some measure my vital credo, my basic approach to the work, - was told by him once in interview to the Nikolaev magazine.
However, not honest work on protection of citizens in courts was a point of honor of Sergey Rudyak. The son of the head of court, being often covered with a name of the father, I promised the clients that «everything will make top-level». However as a result it took considerable money from people, departed on islands with «girls» , and I didn't do anything on protection of the clients who were put as a result, and Rudyak at their expense continued «it is beautiful to live». By the way, one of such «girls» , which at the expense of «thrown» clients Sergey bought fur coats, gold and carried on islands, there was a secretary of the prosecutor of Leninsky district of Nikolaev Vladimir Rudy, the good friend of the family Rudyakov.
- In 2009 we arrived to Nikolaev, signed the contract with Sergey Rudyak, I paid it. Then it started going to Kiev (my husband was in a pre-trial detention center in the capital), it was necessary to read business. It went with some girl, I paid all these trips, restaurants where they ate. And then he arrived and speaks to me–I found the person who will help your husband, it is necessary that you gave money and I will settle everything, everything will be quickly and well. It comes to me for work, I give it money, and all–money was gone. I gave it 30 thousand hryvnias. It he told that for the help. I started calling, he speaks: «Anything it is impossible so far, wait». We wait. It on one meeting arrived, sat, a newspaper read, in a nose also everything picked, was gone. Looked for it–that it on one apartment was, on another. I didn't contact, I switched-off phone, - the resident of Voznesensk Valentina tells about the «cooperation» with the lawyer Sergey Rudyak.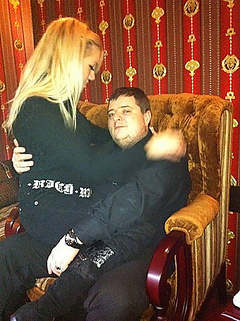 According to her, as a result it found his mother, Natalya who and had to repay part of a debt of Sergey.
- I spoke to it: «Seryozha, you will come to a bad end, so with people it is impossible to arrive».Behind it many people ran, and mother repaid all debts for it, - the woman remembers.
As Anatoly Kotlyarov, after Sergey speaks «I threw» thus not one person, at it «I ran» the debt more than 100 thousand hryvnias, and money to avoid prosecutions of the indignant son's clients, was necessary to look for it to mother.
- After he was taken debts, for him started hunting. The father told–I won't give kopek to you. Then he sold the apartment on 5-oh Suburban for 90 with something thousands, - Anatoly Kotlyarov tells.
This apartment to it was presented by the father. Alexander Rudyak, being on «financial rise» , I bought on the apartment and on the car «in due timeMazda» to both sons–To Seryozha and Andrey.
As a result it was necessary to close and «Point of honor» - all left 4 employees to whom he ceased to pay a salary, and him office for debts Sergey copied on certain «authority» «Vova Bely». Itself I got a job the lawyer on public joint stock company «Nikolayevoblenergo» , from where he too was dismissed over time. As Kotlyarov, Seryozha and Andrey constantly speaks walked and got drunk as «pigs» , and it had to come behind them to taverns to bring home.
«Family lawlessness» or «Robbery under cover»
Meanwhile, there was a question what was no place to live now to the unfortunate lawyer therefore mother brought it to herself, to the house of the new husband Anatoly Kotlyarov.
- I was practically at first and not against because really it had no place to live. In that 4-room apartment on Azure, 42-and which they bought with Alexander, already there lived Andrey with the family, with the wife Katya. And this, Seryozha, lived at me.
But at Kotlyarov except the house I was also the apartment on Lenin Avenue which it got for the son in due time and I registered it there. Rudyaki, without hesitation, decided to use such state of affairs.
- In the spring of 2010 on the apartment to my son there arrived Natalya, Andrey and Seryozha, took away from it with threats keys and expelled under the pretext of that «Serezhenke it is necessary where - that to live». Andrey Rudyak told me that if I will be where - or to complain, he for me will find housing on a zone with the camera and protection, - Anatoly tells.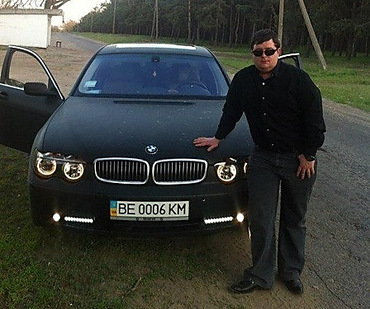 Locks in the apartment at once changed–to get to the apartment Kotlyarov, his son for whom the housing was acquired, couldn't. By the way, there lived in this apartment on Lenin Avenue the lawyer Sergey not for long: Natalya Rudyak decided that real estate in vain has nothing to vanish, and began to lease it at the price of 1600 hryvnias a month. Thus, Seryozha moved to live to mother–that is to Anatoly Kotlyarov's house on Flotskaya Street.
But also on it «family lawlessness» I didn't end. In September of the same year Natalya with sons solved «to prikhvatizirovat» and Kotlyarov's house on Flotskaya Street, having left it keys from garage where specified to live further.
- It simply took away keys–I come back home, and the door is closed. I ask, what is the matter? And houses just there was Seryozha. She speaks to me–go to garage and there live. I went to Andrey to court and I speak to it: «Andrey Aleksandrovich, I didn't understand, what it for affairs are created, what it for a lawlessness? You that, can't go to the father, let he will buy the apartment. Why you have to live at my expense? I that bought all this that you beautifully lived?». He told me that as the father will return from - for borders, we will solve something for now is as is–pier, you live in garage, there and live, and «you will arise also mother to disturb - I to you will find housing on a zone». I became silent.
Together with the son Anatoly lived in garage till May, 2013–all this time he was afraid to undertake something as to it regularly repeated: «You will be «to arise» , we will find to you housing in prison–you know who we are».
- And then I grew hysterical and told it: «So, girlfriend, term–month, be moved!». She told me–well, give us time, we will find to Seryozha the apartment. And meanwhile, in silent, I stole from me all documents in the house, I left itself and I took out under pure all from the house–even garbage can and flowers. Everything loaded into the lorry and left.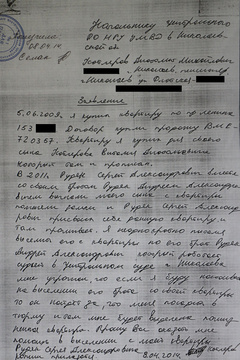 After that Anatoly Kotlyarov became Rudyakov has legal proceedings nearly with all couple: tries to divorce from Natalya so that she not «I pinched off» it has a property sewed to it (the majority of documents which it took away with herself, leaving the house, confirmed that and the house he bought household appliances, repair in the house till a marriage on it), and with Sergey Rudyak - on eviction from the apartment of his son on Lenin Avenue.
It is natural that search of the truth in the Central district court where works as the judge Natalya's son and Sergey's brother appeared for Anatoly difficult business: process on divorce is eternally dragged out, and on the case of eviction of the lawyer from the apartment Kotlyarov Andrey Rudyak's colleague Olga Gudenko, naturally, took Sergey Rudyak's position. And arguments of the judge why Sergey has to remain to live not in the apartment, to put it mildly, are ridiculous.
So, according to Olga Gudenko as Natalya Rudyak is Anatoly Kotlyarov's spouse, his all members can use all his property «new family» , that is, in particular, and Sergey Rudyak. Moreover, as argument in favor of a right of use of the apartment of the lawyer the judge in the decision of April 17, 2014 specifies that it all this time is serviceable I paid for utilities, and on this–has the right to live.
As a result it was succeeded to move Sergey Rudyak Kotlyarovu only with the help of Appellate court of the Nikolaev area and only after divorce proceedings with Natalya Rudyak was ended. Judges of Appellate court looked at this business absolutely on the other hand: the general family of Kotlyarovu with Sergey Rudyak didn't live, didn't keep the general budget, and therefore the member of his family, applying for property, Sergey can't be. Moreover, unlike the colleague Andrey Rudyak in the Central regional court, judges of the appeal took in attention that fact that at installation in the apartment Rudyak replaced locks, than prevented the legitimate owner of housing it to use. As a result of June 4, 2014 the court accepted decision to move Sergey Rudyak from Kotlyarov's apartment on Lenin Avenue, 153.
Strange, but fact: The appellate court took Kotlyarov's part in spite of the fact that in this court as the judge Andrey Vladimirovich Rudyak works, cousin of Andrey and Sergey Rudyakov.
«I earned» as could
«To money it very greedy» , - Anatoly speaks about the already former wife Natalya Rudyak. According to him, it works in city hospital No. 4 in neurosurgical office. And there she too doesn't miss opportunity to receive «excess benefit».
- It works there though it and has no medical education. It does pictures on neurology there.And as the salary small, something about 1500 hryvnias, pension it receives recently - too something about one thousand hryvnias how she told me, generally she receives money that it does to sick people pictures of the healthy. That is I made a picture healthy, I came sick, and to it, for example, it is necessary to get a job in the Ministry of Emergency Situations or prosecutor's office, and asks to make everything «as it is necessary» - she simply encloses a surname of the patient on a healthy picture, and receives for it 300-400 hryvnias. And in a month at it sometimes leaves to 4-5 thousand hryvnias. And then we are surprised why morons work in different structures–it helps it, - Kotlyarov speaks.
«Strange» decisions and corresponding income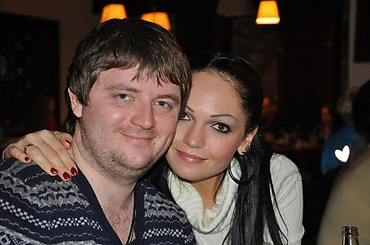 Andrey Rudyak who went in the footsteps of the father also became in due time the judge, only other court–Central regional city of Nikolaev. To this position the Decree of October 1, 2008 it was appointed still by the president Viktor Yushchenko for a period of five years. Before it worked in SBU and prosecutor's office. The first time came into the view of journalists in the summer of 2011, when unknown stole from - under an entrance of the house No. 42-and on Lazurnaya Street where there is Andrey's apartment, his car «Lexus LX 470» black color. Then it became clear that this car was registered not on the judge, and on other person who kindly gave the power of attorney to Andrey to ride it. Very few people know that together with the stolen car then «left» some criminal cases which lay in salon–then Andrey long couldn't consider these cases as the father helped it to restore them. And for the period of this process, that «to overstay» in the distance «on - silent» , Andrey with the wife went to the Emirates, and the loving mother Natalya Stepanovna kindly «I issued» to the son sick-list.
As soon as Andrey Rudyak became a judge, long it didn't begin to constrain itself(himself) from obtaining benefit from the chair. Three members of criminal group of Igor Naumenko were one of his first affairs, is better known as «Naum» , which were detained for commission of the next crime. Then offered Rudyak the transaction: you release children, you receive «Mercedes» black color. Andrey agreed, but let out only two–from - for it the car it was given, but without documents.
- This «Mercedes» it was actually stolen from Transnistria, on them were «lime» numbers BE 5706 АІ. Andrey seldom went by him, and that–only across Nikolaev. As - that in the evening he arrived to me after road accident from which place it disappeared, and asked for me new numbers. And at my place some sets of the state numbers, from cars which the bank with the staff of GAI detained lay. Here it also took from me one set…On it «Mercedes» it went only across Nikolaev because on it there were no documents, - Anatoly Kotlyarov tells.
On it «Mercedes» early in the morning on October 18, 2013 Andrey Rudyak, after the strengthened drinking of alcoholic beverages in bars, I crashed into a tree on Karpenko Street in Nikolaev then felled into a coma and long time was in reanimation of the Nikolaev BSMP. By the way, it was not the first road accident because of Andrey in a state of intoxication on this car.
In a strange way as Kotlyarov, by common efforts of the prosecutor of the Factory district of Nikolaev Sergey Polishchuk who instructed investigators speaks as it is necessary to carry this business, and Inna Pritulyak, the judge of Factory district court where as already we spoke, the judge's father Alexander Rudyak, responsibility for accident was the chairman of 10 yearsnot Andrey Rudyak, but his passenger incurred, a certain previously convicted 32-summer resident of Nikolaev Vyacheslav Panasenko with a nickname «Skull» , paid for fault of the judge - the driver of 6,8 thousand hryvnias of a penalty. I was on volume meeting, where obviously it was visible as the prosecutor played at once two roles–accuser and lawyer passenger Rudyak.
When Andrey was in the hospital in a serious condition, his father, Alexander Rudyak as Kotlyarov remembers, gave it 2 thousand hryvnias on treatment and told that it is more kopek won't give with words «it is easier for me to kill him, to bury and cry, than constantly to solve him «are filled in». And «zalet» was more, than there is enough and even in a question of office activity of the judge Andrey Rudyak: during it «services» The highest qualification commission of judges of Ukraine opened on it disciplinary productions–twice in November, 2011 and in February 2013-wow.
Despite it, Rudyaka all always «escaped punishment» :both alcoholism, and road accident, and disciplinary productions for neglect of the work and even corruption on which the appropriate competent authorities were well informed. Expensive foreign cars, regular traveling on foreign resorts–for the majority of nikolayevets everything was obvious.
To remember at least loud history with Alexey Kazimirov who brought down on February 21, 2011 to death the girl on the car «Mercedes» also I left it to die–the judge Andrey Rudyak at the end of July, 2011 I released it on recognizance not to leave thus that in two months before his colleague placed it in a pre-trial detention center.
According to Anatoly Kotlyarov, that Cassimeres was released on freedom, Andrey Rudyak received from their family «remuneration» in the form of the land plot about 1000 square meters in size to the address Privolnaya Street, 2 g in Nikolaev. Then, that there were no questions, the site was issued on mother Natalya Rudyak, and later she together with Anatoly Kotlyarov as they were already married, at the spouse of the prosecutor of Leninsky district of Nikolaev Vladimir Rudy of the notary Rudoy issued donative on this earth already addressed to Andrey Rudyak.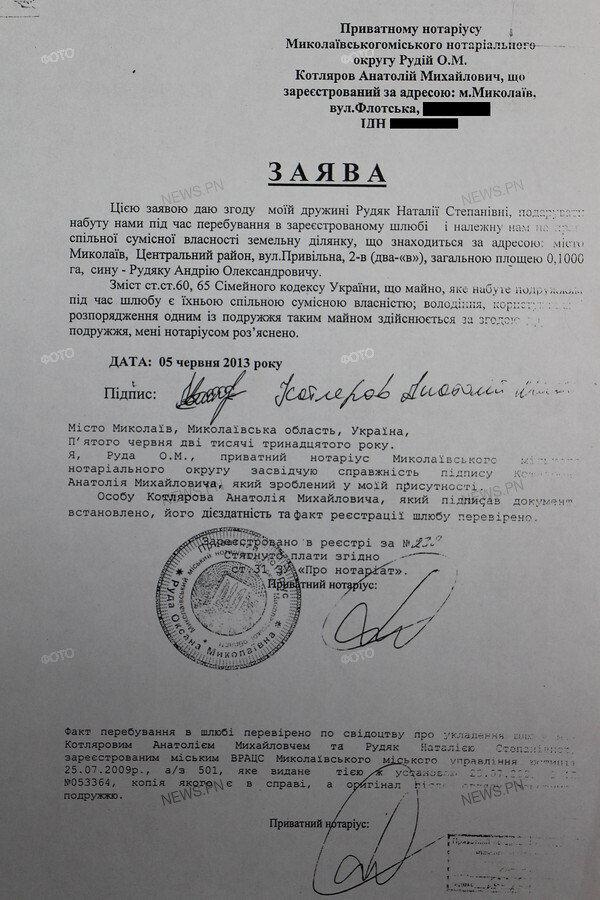 Thus, it was succeeded to issue within the law «land bribe» for the judge. By the way, on this site Andrey at once began to build the house, which by today already almost «it is expelled».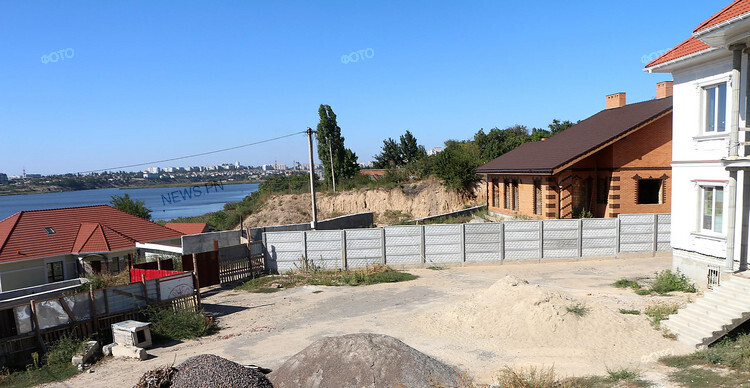 Or curious history how Andrey Rudyak in October, 2012 relieved of responsibility of the businessman from whom the tax withdrew 135 thousand 21 packs of illicit cigarettes for the sum nearly 1 million hryvnias: the judge simply closed business and decided to return smuggling to the owner. As Kotlyarov speaks, Rudyak took a reward in the sum of 10 thousand US dollars for pronouncement of such decision (at that time 80 thousand hryvnias).
Among other things «as a gift» Andrey in the time received the car «Toyota» red color - the truth, for what business his already former stepfather doesn't know.
Similar «strange decisions» on Rudyak's account for years of refereeing was much.In «collection» those also the verdict of not guilty of April 28, 2014 ex-to the chairman of Appellate court of the Kherson area Anatoly Ivanishchuk who was accused of extortion and taking of a bribe of 100 thousand US dollars for influence on decision-making according to the civil suit entered. It is known that law enforcement authorities at the end of February, 2012 in the Kherson restaurant «Nostalzhi» caught the judge red-handed–with traces on hands of marked money. However, the judge Andrey Rudyak to whom this business got, considered that concerning his colleague «artificial proofs of charge were created» and completely I acquitted Ivanishchuk caught on a bribe. From the justified colleague as Anatoly Kotlyarov speaks, Andrey received 100 thousand hryvnias for this decision.
Despite all this, on September 5, 2013 Verkhovna Rada of Ukraine I decided to appoint for life Andrey Rudyak the judge of the Central district court of Nikolaev - for all voted at that time Nikolaev People's Deputies.
War for inheritance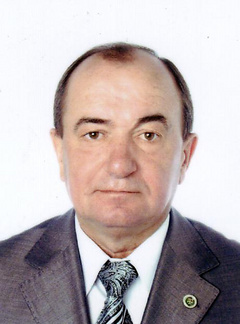 On December 12, 2013 chairman of Factory district court city of Nikolaev Alexander Rudyak I died in hospital after the postponed illness, having left more, than solid inheritance: the three-room apartment in the multi-storey building on Levanevtsev Street, garage near this house, the car «Toyota Camry» 2013 of release, not completed giving on the seashore in the village of Rybakovka of the Nikolaev area with boat boxing and the walking boat «Wave» , the private house in the village of Radsad near Nikolayev.
Practically Alexander Rudyak bequeathed all this not to the sons, but the last spouse Tatyana Rudyak working as the deputy head of department Glavgossluzhby in the Nikolaev area. The only thing that it left–on four members of the family on the wife Tatyana, sons Andrey and Sergey and daughter Tatyana–the house in Radsada in whom Alexander grew up. It is–the house of parents of the died Alexander Rudyak. After death of parents Alexander Sergeyevich constructed a decent country house with the pool and a bath of the old fatherly house.
- Here all broke, all Radsad knows, how many here builders was, how many it was necessary to make and on light to make everything, - the neigbour Raisa Pavlovna who had to feed and give to drink to builders remembers.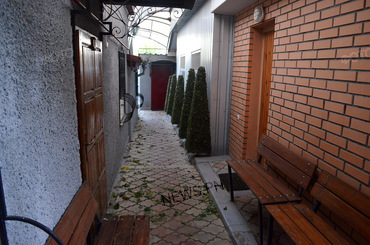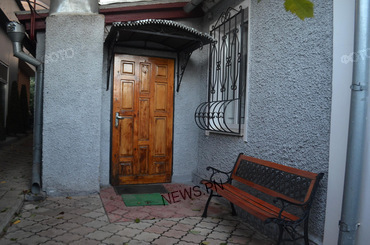 Naturally, such distribution of inheritance, to put it mildly, not strongly pleased brothers Rudyakov. Some time they tried to convince Tatyana to give to them part of property as they are heir-at-laws, however the widow was unshakable. As a result sons turned into open confrontation with the stepmother, having begun it to threaten through intermediaries.
- Yes, they repeatedly gave it threats, declining it to transfer of property, - Tatyana's son Denis remembers.
Still during lifetime Alexander Rudyak asked the son Sergey to renew giving in Rybakovke on Tatyana–in exchange on it the lawyer had to receive the car «BMW X5». However, at the time of death of the father Sergey of it didn't make, but thus began to demand to give at Tatyana to it the car–that categorically refused to it. In the middle of June, 2014 Sergey even wrote the application to the militia for allegedly stealing of the car «BMW X5» black color Tatyana, but also it didn't help.
But most of all brothers were excited by the cash and jewelry which remained after death of the father which weren't issued in the will. In March, 2014 Seryozha came to the house in Radsada where turned everything upside down: in an agony, in search of money and gold, it broke all floors in the house, broke furniture, but desired didn't find. To all other Sergey changed all locks in the house. It was confirmed also by the neigbour Rudyakov who long time was on friendly terms with the died Alexander Rudyak and well knew his children.
- As Alexander Sergeyevich died then Seryozha with two guys arrived to speeds and changed locks as Tatyana declared that it all her that she is a hostess, and everything will sell here. After that as Seryozha already changed locks, Tatyana came with militia, - Raisa Pavlovna speaks.
Money eclipsed reason: murder *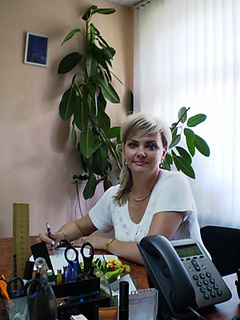 All efforts didn't yield any results–Tatyana didn't wish to share, but to be given brothers didn't gather. In the morning on July 30 Tatyana Rudyak was gone after left the house on Levanevtsev Street. Looked for it week. In the evening on August 8 the resident of the settlement of Balovnoye near Nikolayev I found a body Alexander Rudyak's widows on the river bank, wrapped in a cellophane package.
To three killers previously convicted for robberies, thefts and fraud, Rudyaki's brothers set the task–to torture Tatyana, yet not «will break up» , where stores money and jewelry.These three rented the car, bought a militia form and approached in such look it under the house. Fraudulently, having declared that they arrived according to her statement for change of locks in the house in Radsade Sergey, they suggested Tatyana to pass with them to the house. The woman agreed. After that nobody saw it.
Two sources confirmed that Andrey Rudyak personally participated in murder and concealment of a body of the stepmother–Sergey for the sake of an alibi «put» in a balneary. Having brought the woman to the house, Andrey at first talked to her thetas - and - thetas then approached mercenaries and instructed them «to bring down» stepmother. Tatyana was tortured cruelly: tore off nails, burned down hair, wrung hands. Without having sustained tortures, she admitted where gold lies.
At this moment so inopportunely Andrey's houses standing on a porch were noticed by the neigbour. Not to draw its attention to the events in the house, Andrey told that arrived on a grave of the father–the neigbour asked «to take» and it with itself. On arrival back to the house Tatyana was already dead.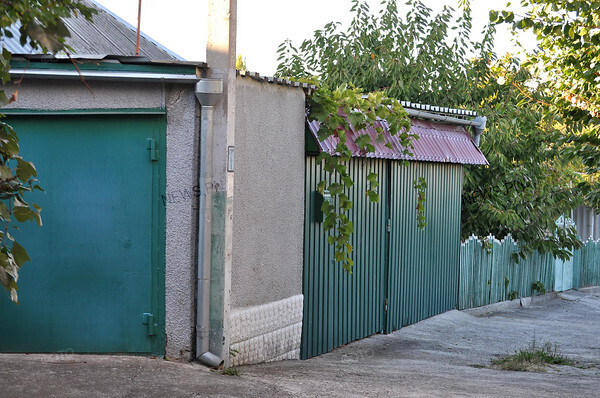 Caused bewilderment from such oversight and imprudence of the judge in many: Andrey personally went to hypermarket and on the judicial salary card bought ropes, an adhesive tape and a film. Having returned back, the judge together with the killers employed by him wrapped up a body killed in a film and shipped in a luggage carrier, having tied to it the battery. The body was thrown out to the river near the village of Balovnoye.
As friends of brothers Rudyakov, next day after murder tell many, having heard news about Tatyana's loss, began to suspect that it is–their hands business, but Rudyaki even showed no sign that made something terrible: joked, had fun.
Consequence initially «left» on one of performers–murderers didn't guess that on the car taken in hire GPS-the navigator is established. After that the lawyer Sergey was arrested. Andrey, having immunity of the judge even after the prosecutor's office declared to it suspicion, some time still continued to work as the judge–he passed the last decision on September 23, 2014 then went on leave, and then - on hospital, overstaying this time in the apartment of the mother-in-law on Morekhodnaya Street. And after, on January 14, at all I ran away from Ukraine, as soon as it became clear that here - here the Verkhovna Rada will remove from it inviolability and him will arrest.
And that is curious in all this history, on what Rudyaki's brothers counted, after all after Tatyana's murder by the heir-at-law bequeathed her son Denis, but not Andrey and Sergey becomes her property. Means, they decided to go to a terrible sin only for the sake of the cash and jewelry which remained with the stepmother from the father.
- I don't sleep, I don't eat, I as plague go. I have hands on anything don't rise. I speak–what to you a little all this was? Could as - that on - family to divide everything on light among themselves, - Raisa Pavlovna living in the neighbourhood with the house where Tatyana Rudyak was killed speaks.
Here so disgracefully the judicial family Rudyakov also finished–greed to money, insatiable greed led their life to the logical final. Today all three employed murderers and the lawyer Sergey Rudyak expect vessels–it is obvious that for commission of such crime it will be possible to avoid life imprisonment hardly. Andrey running to Belarus was put on the international wanted list, but so far his exact location isn't known.
Andrey LOKHMATOV, especially for «Crime. Is NOT PRESENT»
* information on process of murder of Tatyana Rudyak is confirmed with two sources, in general the essence corresponds to the described murder picture, some details can differ a little from reality - at the moment materials of criminal proceedings are secrecy of the investigation.