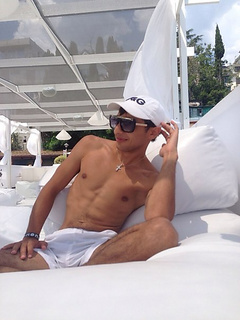 The prosecutor's office of the Nikolaev area will check reliability of medical documents on the basis of which Alexey Kazimirov who brought down to death the student four years ago and left it to die, was exempted from punishment serving.
Reported about it in a press - service of prosecutor's office of the Nikolaev area.
We will remind, in 2011 in Nikolaev Alexey Kazimirov, operating the car, I brought down 20-summer Yulia Kalancheva who was lost from traumatized. In January, 2012 the Central regional court sentenced him to 6 years of imprisonment, however, on the basis of medical documents on existence at it a heavy disease, Kazimirov was exempted from punishment departure.
So, the prosecutor's office began criminal proceedings upon abuse of official position of officials of medical institutions by drawing up and issue of obviously false documents on the basis of which Kazimirov was exempted from serving of punishment for commission of road accident with a deadly outcome.
On the specified fact data on signs of the criminal offenses provided by part 1 of article 364 and part 1 of article 366 of the Criminal code of Ukraine (are entered in the Unified register of pre-judicial investigations «Abuse of official position and office forgery» ).
"By results of pre-judicial investigation the legal assessment of validity of the conclusions of doctors and according to A. Kazimirov's release from serving of punishment will be given", - noted in prosecutor's office.
It is known that main argument of protection of Kazimirov and doctors, in particular chief physician of BSMP of Nikolaev Alexander Demyanov, which signed the reference, I consisted that from - for tumors of a brain of Cassimeres very badly sees therefore didn't notice the girl crossing the road.
Thus, it was more than once reported that despite the fatal illness Alexey Kazimirov continues to go at a wheel car, has a rest in resorts, takes alcoholic drinks and it naslazhzhdatsya by life on freedom.
As it was already reported, recently Cassimeres was again it is noticed at a wheel of the car «Skoda» silvery color with the state number BE2368B І, then, in some days, the staff of GAI after a pursuit of it through all city, detained it and issued on it 4 administrative reports–in particular for driving of the car without the rights for it. Thus, «the progressing tumor of a brain» doesn't prevent Alexey Kazmimirov to be fond «grass» , which militiamen found in salon of its car.