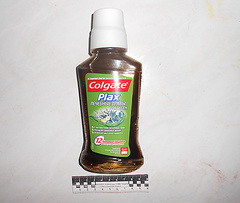 In Nikolaev detained criminal group of drug dealers who were engaged in sale of opium in especially large sizes.
Reported about it in sector of public relations of Regional Department of the Ministry of Internal Affairs of Ukraine in the Nikolaev area.
Four drug dealers who acted on the territory of Nikolaev since August of last year were a part of criminal group. Investigation of activity of narcodistributors took some months.
«The 53-summer organizer of group adjusted systematic sale of acetylated opium to drug-addicted citizens. Sale was carried out in shifts directly from salon of a taxi. The malefactor controlled actions of participants which made and distributed drugs, for what received a part of profit from him».
«During the activity criminals marketed drugs in especially large sizes. During searches militiamen found and withdrew opium, ready to the use, precursors and the considerable sum of the money received from illegal activity» , - told in militia.
Now upon the incident the criminal proceedings as regards 3 articles 307 (are begun «Illegal acquisition, storage and transportation in especially large sizes with a sales objective and the illegal sale of especially dangerous drugs made repeatedly, organized group» ) and parts 3 of article 311 ( «The illegal acquisition, storage, transportation of precursors for the purpose of production of drugs made by organized group in especially large sizes» ) Criminal code of Ukraine. Three malefactors are arrested, one more is under house arrest.
We will remind, earlier it was reported that in Nikolaev detained two narcodistributors–on trade in opium they «earned» to 30 thousand a day.