Yesterday, on June 10, the staff of Management of the State traffic inspectorate of the Nikolaev area held an action for the children having a rest in child care improving facility "Dolphin", located on the river bank the Southern Bug. About it reports Sector on public relations of the State traffic inspectorate of the Nikolaev area.
Children of younger age took part in competition of drawings on asphalt where multi-colored chalk they could show the knowledge of safety of behavior on the road.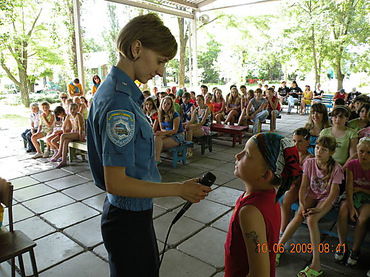 The senior children from "the first crew" passed the improvised examination in traffic regulations, and all together took part in a quiz by Traffic regulations, and also enjoyed performance of the best school group "Safe Road of the Childhood" of SOSh No. 60 of Nikolaev.
In playful to a form, encouraging the correct answers with gifts, inspectors of sector of public relations of UGAI Regional Department of the Ministry of Internal Affairs of Ukraine in the Nikolaev area again paid attention of children to need of studying and observance of Traffic regulations, repeated group and fixed as it is correct to behave on streets and city roads and beyond its limits, after all prevention children's dorozhno - transport traumatism is one of the major tasks facing the employees of sector.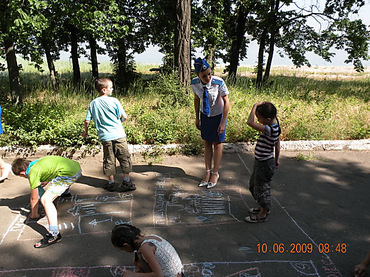 Also it was offered to children to examine special equipment which is on arms in law-enforcement bodies. It and patrol car of GAI, equipment of the employee of GAI, gun, specifics.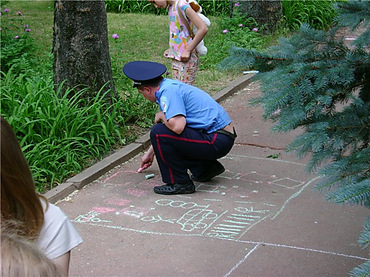 And a main objective of such actions is education of the identity of safe type who, acquiring Traffic regulations in such unostentatious form, will be guided by them going outside.