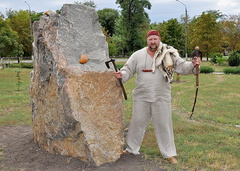 On Sunday, July 19 about 10:30 mornings on a summer platform of one of cafe in Voznesensk of the Nikolaev area the 46-summer local was shot.
About it reported in the center of public relations of Regional Department of the Ministry of Internal Affairs of Ukraine in the Nikolaev area.
Murder happened in cafe «Vintage» , where the dead talked to the girl while the unknown from bushes made in it two shots from the fowling piece. The man died on the spot from traumatized. Near a scene law enforcement authorities found the smooth-bore fowling piece. The withdrawn weapon is already identified as such from which these shots were made.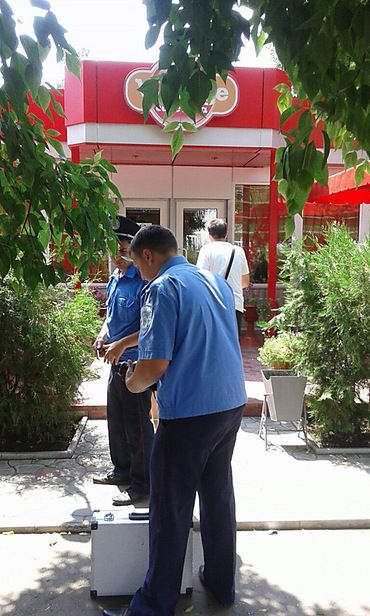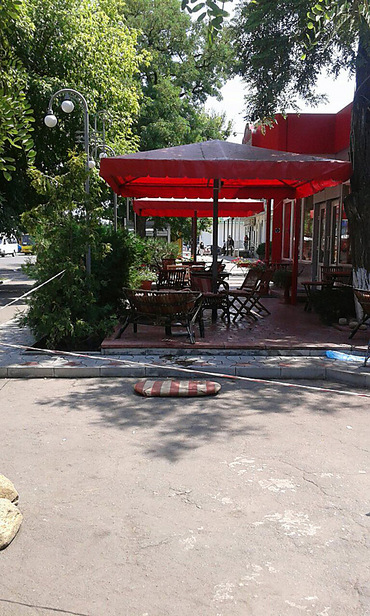 The investigative department of Voznesensky of a municipal government of Regional Department of the Ministry of Internal Affairs of Ukraine in the Nikolaev area began criminal proceedings on signs of part 1 of article 115 UK «Premeditated murder» , which sanction prescribes punishment in the form of imprisonment for a period of 7 till 15 years.
Works at a crime scene it is investigative - task force and experts. The personality malefactors is identified and witnesses of murder are searched.
As reported «Crime. Is NOT PRESENT» sources in REGIONAL REGIONAL DEPARTMENT OF THE MINISTRY OF INTERNAL AFFAIRS, the killed is the criminal authority Sergey Krasnogorsky, 1968 year of birth, known in the criminal world as «Red». Krasnogorsk it was twice brought to trial for a drug trafficking, and also for storage of the weapon.
In recent times about «Red» spoke as about one of «looking» cities of Voznesensk. Recently he headed one of religious communities which members call themselves «rodnover».
We will remind that today in Nikolaev also remain unsolved attempt at murder of the businessman Sergey Lubints, at which shot in August 2012 of year. We will remind also that in February, 2013 unknown in Nikolaev fired at the house businessman Yury Naumenkov. Responsible wasn't found. As didn't find also those who in November 2012 in the yard of the house where the businessman Sergey Prudky (the owner of a network of gas stations lives «Rank» ), I established «extension» with the RGD-5 grenade. It is possible to remember and firing in the Ship area near billiards club «CLASSIC».