In Nikolaev on behalf of the acting deputy of city council Oleh Soltis began to carry to voters of the district No. 47 half overdue food rations.
About it in the «Facebook» the Nikolaev journalist Victoria Oleynik wrote.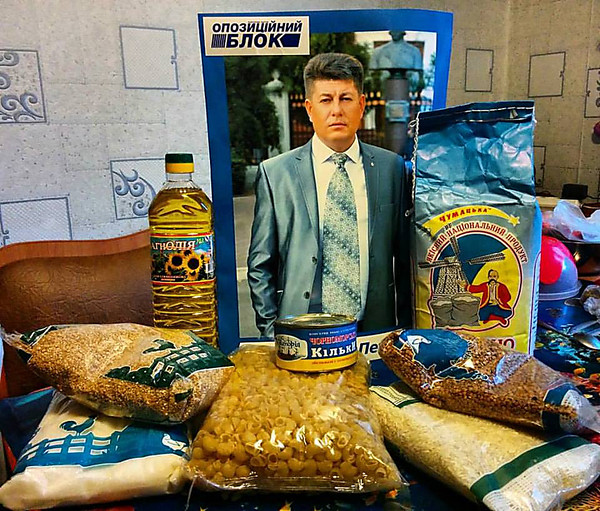 In packages which distribute to voters, on part of products the expiration date is destroyed, on others it can't be defined. But there is a propaganda leaflet of Soltis and his political force «Oppositional block».
«Still life from Oleh Soltis. By date definitely not delayed only a sprat and flour. Oil–date is washed away, and on groceries there is one date, it isn't clear–it is packing, production or boundary term, isn't present as well the producer, but power value is specified. Generally, pensioners are happy, say that to vote from - for the soldering don't gather at all. Clever steel» , - the journalist notes.
We will remind, earlier it was reported that under elections Soltis in the City Day fed people with buckwheat.