Yesterday, on July 29, in the Nikolaev area only by miracle it was succeeded to avoid a technogenic catastrophe.
As it became known"Crime. Is NOT PRESENT", in the night of July 29 unknown persons tried to dig out pipes of the old oil pipeline which remained to lie near Kotlyarovo Zhovtnevogo's village of the region of the Nikolaev area. This oil pipeline was laid in due time in territories of the Kherson and Nikolaev areas. In the Kherson area of a pipe dug out right after the termination of functioning of the oil pipeline, and here in the territory of the Nikolaev area given a green light it was necessary to lie in the earth.
Trying to get old pipes, unknown a ladle of a tractor hooked on functioning gas pipeline pipes. It occurred approximately at 2 o'clock in the morning. The gas pipeline was damaged, it was resulted by leakage of natural gas.
Leak was recorded instantly by sensors which showed that gas pressure on this site very strongly went down. Into place at once the emergency crew of JSC Nikolayevgaz and security service specialists of the enterprise left.
On a scene they found only a few people - the others simply ran away, having thrown even the crime tool - a tractor.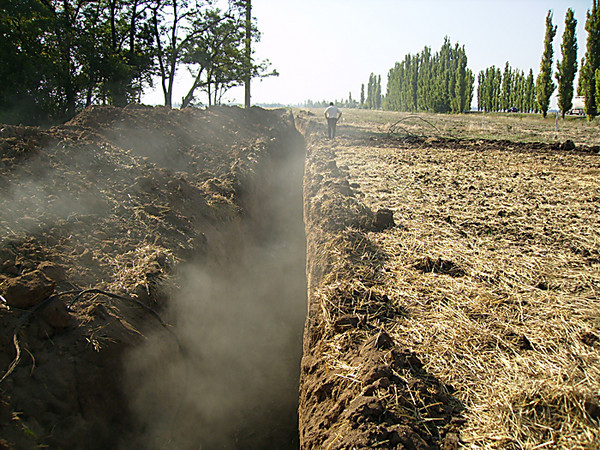 Quickly the staff of the Zhovtnevy District Department of Internal Affairs who detained responsible for an event were into place called and delivered in regional department.
Fortunately, victims and serious consequences aren't present though only by mere chance it was succeeded to avoid explosion. It wasn't lucky inhabitants of the village of Kotlyarovo and nearby villages because without gas supply there was almost a half of settlements of the Zhovtnevy region of the Nikolaev area. JSC Nikolayevgaz was necessary to block gas to carry out repair work.
The amount of damage which is put to the enterprise with actions of "metalolomshchik", isn't known yet.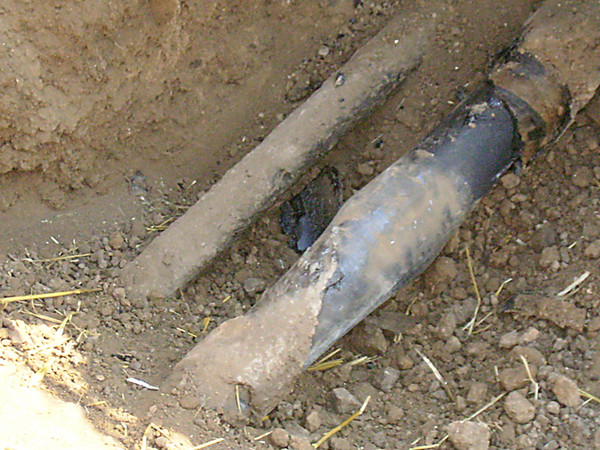 It should be noted that people who damaged the gas pipeline, a few days ago already delivered in Zhovtnevy райодел, then they only tried to begin "excavation". It seems that explanations of militiamen worked on them and now to them a little, most likely, it is necessary to answer