In Kiev employees of SB of Ukraine exposed the scheme of activity of an organized criminal group which carried out a conclusion of non-cash means in offshore zones of South America and provided calculations for import industrial and foodstuff which are delivered to Ukraine by an illicit way.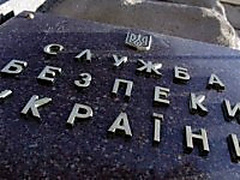 As reported the UNIAN in a press - the GU SBU center in Kiev and Kiev region, it became clear that a number of large subjects of managing from all regions of the country used services of malefactors. Only in August - September of this year by means of the illegal scheme to accounts of the offshore companies on the Cayman Islands tried to transfer 250 million hryvnias.
It is established that four inhabitants of Kiev (aged from 25 till 40 years, with economic and legal education), using passports and identification codes of citizens of Ukraine, created a network almost from hundred fictitious firms. Clients - customers transferred non-cash hryvnia money to settlement accounts of these phantoms as payment for nonexistent advertizing services, market researches, repair work. Further these means were converted under the guise of carrying out "bestovarnykh" of operations and on the basis of counterfeit external economic contracts were transferred into accounts of firms which are registered in an offshore zone.
Materials documented by the staff of SBU were transferred according to Art. 97 (obligation of adoption of statements and messages on a crime and an order of their consideration) Criminally - the procedural code of Ukraine to prosecutor's office of the Pechersky district of Kiev which brought criminal case on signs of the crimes provided p.1 by Art. 364 (an abuse of power or official position) and p.1 Art. 366 (office forgery) the Criminal code of Ukraine.
For the purpose of the termination of illegal activity of criminal group within criminal case on the basis of the court sanction the staff of SBU in Kiev carried out 6 simultaneous searches in office and premises.
As a result of the carried-out searches 3 servers, 16 laptops and 6 computers equipped with system bank - the client, by some cliche for production of the seals with requisites of foreign firms, 10 seals of the offshore companies, financially - economic documentation of commercial structures which have fictitiousness signs, and also counterfeit external economic contracts for August - September for total amount of 250 million hryvnias are revealed and withdrawn.
Now the joint it is investigative - task force of GU SBU in Kiev and Kiev region and prosecutor's office carries out a package of measures on accountability of functionaries of criminal group. The issue of initiation of legal proceedings on signs of the commission of crime provided by h is resolved. 3 Art. 209 (legalization (laundering) of income gained by a criminal way, made by the organized group or in especially large size) the Criminal code of Ukraine.