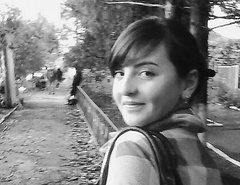 Already more than five years investigation within criminal proceedings upon murder of the schoolgirl Alina Porkul in Vradiyevke remains to the Nikolaev area incomplete.
It is confirmed by the answer to a query of the correspondent «Crime. Is NOT PRESENT» signed by the head of department of the organization of a reception of citizens, consideration of addresses and inquiries of prosecutor's office of the Nikolaev area of Holodova.
«At the moment pre-judicial investigation continues, the message on suspicion wasn't made, the indictment didn't go to court» , - it is said in the document.
It is noted that the staff of investigative management of GU of National police in the Nikolaev area is engaged in investigation of production.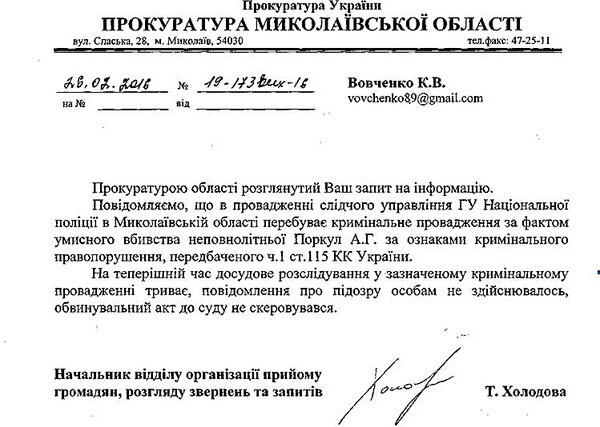 We will remind, earlier it was reported that the schoolgirl was found killed ashore a rate in Vradiyevke in January, 2011.
After known revolt in Vradiyevke from - for severe beating and Irina Krashkova's rape in summer of 2013 the prosecutor of the region on that time Andrey Kurys has declared that together with case of murder Porkul there will be dorasledovana of case of death of two local residents of Vradiyevsky district whom checked for participation in this crime. Residents of the settlement declared more than once that police officers, investigating case of murder of the girl, beat out confession from many, checked for participation people have been sure that from - for it they also could take the own life. Subsequently the corresponding productions have been simply closed, at the same time assured of prosecutor's office that have assured that abuses of police officers which detained suspects, haven't been revealed.