Unpleasantly for two nikolayevets - Evgenia Bondarenko and Vladimir Mishustin the meeting with the Sevastopol militia on the Independence Day of Ukraine, came to the end on August 24.
As it became known in Nikolaev, the deputy of the City Council from PSPU E. Bondarenko and her assistant was detained in Sevastopol for violation of the state symbolics. About it reports Mukola.net.
As it was succeeded to find out, the deputy of the City Council spent almost days in the camera for a public appeal to failure to meet requirements of employees of militia, and Vladimir Mishutkin received 5 days for small hooliganism.
As Evgenia Bondarenko told, on August 24 in Sevastopol the Ukrainian nationalists attached the self-sewed is yellow - a blue panel on an architecture monument - an arch with the columns, preceding an entrance on Count pier. The group of young nikolayevets decided - to remove a cloth.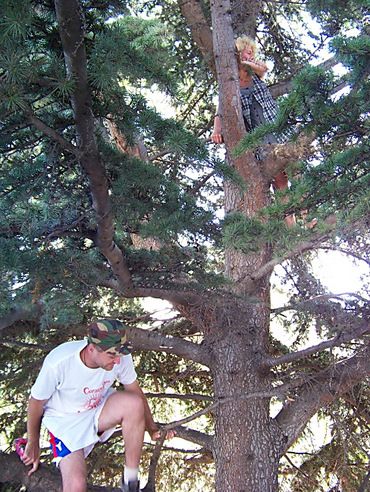 On a photo "the national darling" with the assistant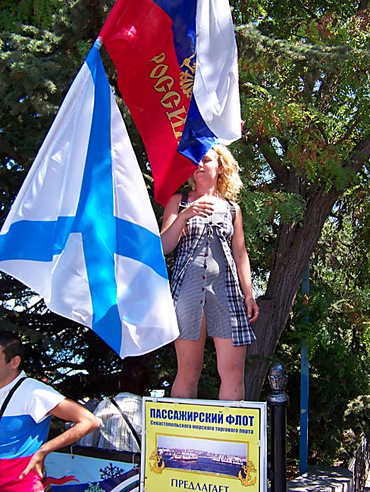 Photo: News of N
Process of removal of a panel drew attention and citizens, and militias. And as a result militiamen detained two Nikolayevtsev. The deputy Evgenia Bondarenko - that she arranged the improvised meeting, stating the slogans "Down with a Militia Arbitrariness" and "Down with an Orange Arbitrariness". And her assistant - that he removed a panel.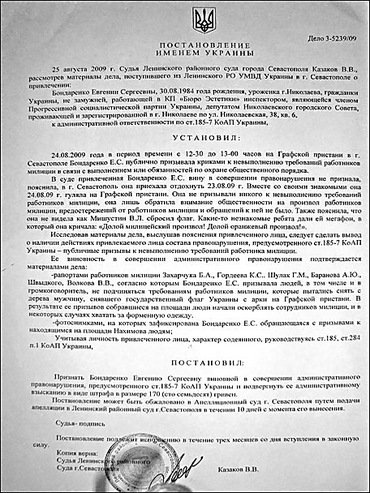 We will note that Evgenia Bondarenko is known in Nikolaev as the organizer of various actions, generally the pro-Russian orientation.
We will remind that on May 9, in a Victory Day, in Nikolaev over Kashtanovy Square hoisted the colors of the Russian youth organization "Russia Young". I held this flag then deputy Evgenia Bondarenko.