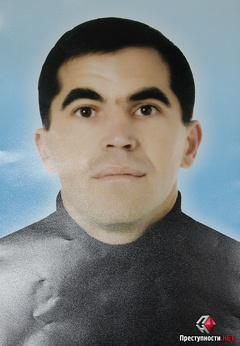 In Nikolaev the Central district court has announced on August 22 a sentence in case of murder of the truck driver Oleg Shevchuk.
Writes about it «Inshe.tv».
Case was considered by more than three years, twice judges refused to conduct scandalous process. As a result of the accused Yury Bogomyatkov the court has found guilty of commission of crime, the Criminal code of Ukraine provided by part 2 of article 121 ( «The deliberate heavy injury which has entailed the death of the victim» ), I have also imposed him sentence in the form of nine and a half years of imprisonment. Concerning the second defendant, the football player Dmitry Volkov, the court has counted proofs of his fault insufficient.
We will remind, on the night of January 7, 2013 in the residential district «Northern» near shop «Dream» the group of people has beaten Oleg Shevchuk then that in three days has died in hospital. The militia has detained four people on suspicion of commission of this crime at once, however the prosecutor's office of two has at once released, and the Central district court of the city of Nikolaev other two has refused to take a measure of restraint in the form of detention in the pre-trial detention center. Mother of the dead Nadezhda Sirokha repeatedly stated confidence that Andrey and Vitaly Kucherenko who were in one company with Bogomyatkov and Volkov that night also beat her son.
Also parents of the football player Dmitry Volkov declared the confidence that two more participants of a fight walked on freedom. Bogomyatkov has been already judged earlier, in 2008-2011 he sat in colony for a similar crime, drawing heavy injuries.