Today, at 10.00 the beginning work GUMVD board of Ukraine in the Zaporozhye area with the assistance of the Minister of Internal Affairs Yury Lutsenko. In opening speech the Minister noted that, despite steadily high crime rate, the situation in area is completely controllable. 10-percentage growth of quantity of robberies and robberies was predicted against financial crisis and unemployment.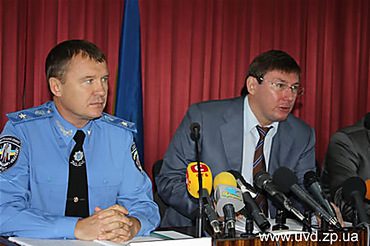 As positive examples of work of the Zaporozhye militia Yury Vitalyevich noted that, according to the intelligence data which two-week work preceded visit of the Minister, on dumps of a notorious beam of Average at last the order is brought. At height and the Zaporozhye detectives - a number of resonant crimes is opened recently. Besides, many times, compared with last year, overall performance of divisions on fight against economic crime grew, reports department of GUMVD public relations in the Zaporozhye area.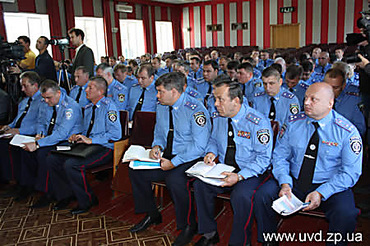 Actively the Zaporozhye BNON which number of workers was received from hands of the Minister by distinctions of the Ministry of Internal Affairs works also. However, Yury Vitalyevich noted that in a flank of honey there is also a tar spoon. In area the lowest about the country an indicator of the arrested distributors of drugs. Militiamen detain dealers in death, but courts for the period of a consequence wonderfully don't deprive them of freedom. Practically there are no cases of bribes where officials of government would appear.