The picture in the best traditions of the detective was played in the city of Pervomaisk of the Nikolaev area. Three locals of 25-35 years knew that one businessman constantly carries with himself in a suitcase the unlimited sum of money. A suitcase doesn't leave, and to take away money from it it is very problematic.
Therefore "джеймсбонды" for two weeks traced routes of the businessman, defined time spent by it in this or that place, fixed its return home and other.
In two weeks of "laborious work" "gentlemen of good luck" defined that the businessman daily comes home in the eighth o'clock in the evening, leaves at home a suitcase, and sails away minutes on 20 to put the car on parking.
Having used these data, and that the man lives on the top floor of a skyscraper, the Trinity thought up the plan of action. They decided to go down on a balcony of the businessman from an attic while it will put the car, to steal a suitcase and hastily to retire. On a task two decided to go, the third had to remain "on a stirrup" and warn if the owner of a suitcase decided to return.
And here day D, hour of H. Two men, get into already enough night-time on a balcony, enter the apartment and … meet the woman of years 50-ти which in principle doesn't understand that occurs, and what money and suitcases is wanted by robbers. The begun to panic woman intimidated and even slightly knocked on the head then the hostess of the apartment removed from herself and I gave to robbers gold earrings. But about a suitcase on - former I was silent.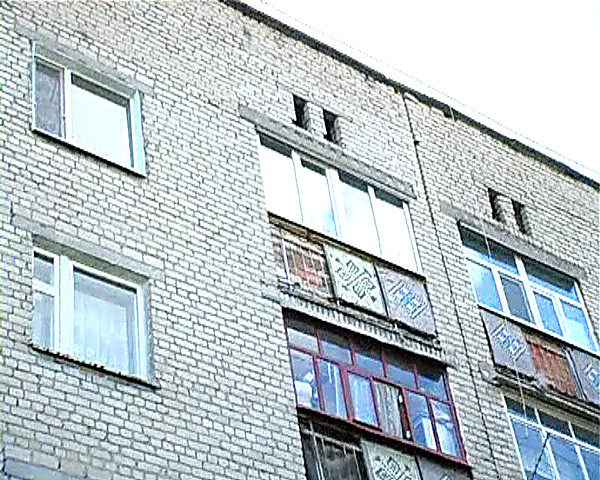 These balconies were mixed also by malefactors
One of malefactors on the mobile was called by the third companion, and warned that "client" comes back. The angry robbers not solono хлебавши left (already through doors).
The woman addressed in militia. Just next day without delay "gentlemen of good luck" detained. They told how watched and that wanted. And "miss" left the most stupid - "bonds" mixed a balcony and got not into that apartment …
Criminal case is brought, the investigation is carried.