There is in Nikolaev an area which uses very bad glory for a long time - Yalta. If in New - York without protection and a bullet-proof vest it is better not to be shown in regions of Harlem, South Bronx and Bowery, in Nikolaev the district of Yalta has such glory. There lives many Roma who live that trade in drugs and precursors (raw materials for production of drugs).
From time immemorial in this area in the gone to pieces houses, windows many of which already practically left under the earth, инаходились small such наркозаводики. The choice was wide - for every taste and color. Therefore here small traders drugs often gathered, consumers, local and visitors to buy "nonsenses" or to exchange for it the or stolen good - things, jewelry, phones, metal, household appliances. Turns - mad, money - same, but at Roma on hierarchy too are "dads" - barons with whom it is necessary to share the sewed back-breaking toil therefore here lives really poor class …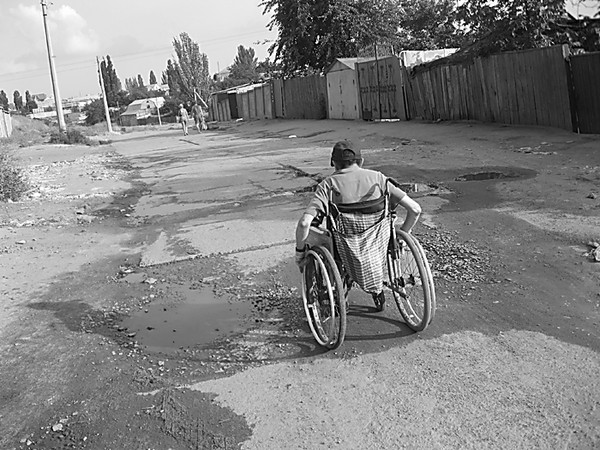 The contingent of the area developed the laws of life: to understand independently, without involvement of militia, superfluous not to speak, in general to tell nothing to "strangers", not to poke the nose into other people's affairs and to ask nothing. It was necessary therefore "to fulfill" the area Yalt to police officers laboriously and carefully. About arrival of police officers many learned in advance therefore on streets practically nobody was shown.
Few years ago to the author together with the colleague "has the luck" to come incidentally into this area - except interesting landscapes the curious character was noticed. On the smashed country road on an ancient wheelchair the elderly man went. Bright representative of poverty slabozashchishchennykh of segments of the population. Having overtaken it and having gone deep into the area (and yet without suspecting that here originate legendary pechalnoizvestny Yalta) we heard a sobbing and the groans reaching from the next fence.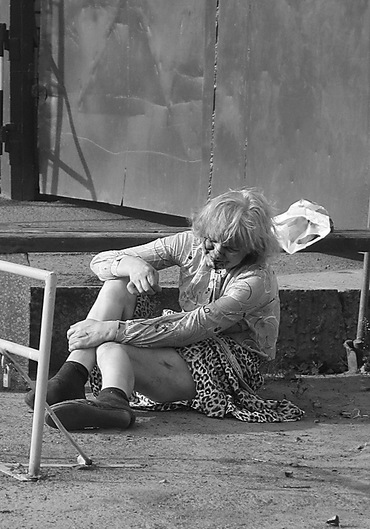 The picture which has appeared before us, was really frightening - under a fence полулежала the elderly woman, in bruises and hematomas, grazes, in blood, choking with tears. It was clear that the woman strongly beat, and medical care is necessary for her.While attempt to call an ambulance with mobile (and it was made it appeared difficult business - the operator several times asked again, whether with mobile we call and several times switched to different dispatchers), towards the victim one more grandmother came nearer.
Too quite picturesque character - clumsy, but the thickset grandmother with an eyesore and a lilac bouquet (which in all city already at that time month two as faded). The grandmother came nearer everything closer, tried to look in eyes and questioned: "And who is such? I don't know it. At us such isn't present. From where it here? ". From a stare and questions - tongue twisters there was a wish to move back, but here in time connected to "fast". At this moment, looking around in search of the address to which it is necessary to cause the help, and it was found out that this street - Yalta, with all that it implies.
The dispatcher, having learned the address, I reported that the car won't go here, and recommended to check, whether the woman is drunk. Need of medical care was obvious therefore the alcohol intoxication seemed not an essence important. Nevertheless, the dispatcher should be convinced long that departure is necessary, and that we agree to wait the ambulance.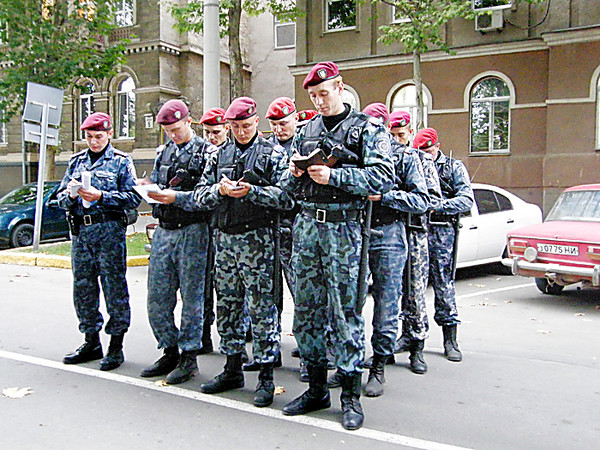 But on it acquaintance to Yaltami didn't end - literally through some meters, in the bar - shouts and noise were distributed to tent. When through doors and the improvised windows women, children and some men started running out, it became obvious that there was a quarrel of representatives of a romsky nationality. Regardless of the caused mutilations, it was clear that they - that precisely don't intend to cause militia. Therefore the best option it seemed to us to retire from this place. It is worth noticing that we didn't manage to go deep deep into the area - everything occurred in a radius of several tens meters.
And recently, two years later, to the author "has once again the luck" to visit this interesting area, this time during city patrol in the company of valorous staff of special forces "Golden eagle".
As employees of "Golden eagle" tell, it was necessary to eradicate narcobrothels long and carefully. To trace a situation it was quite problematic - all area pursues own interests, and doesn't hurry to devote in them militia.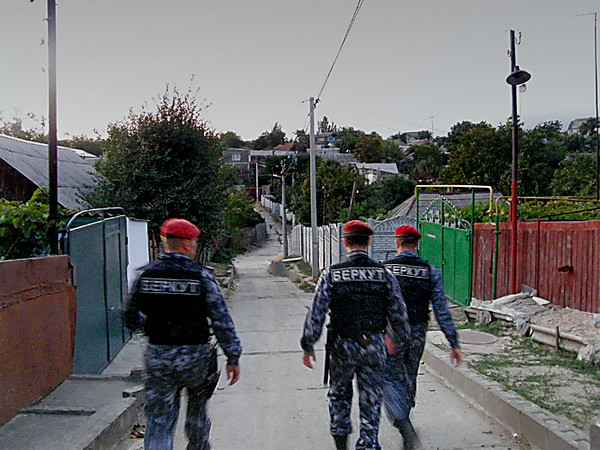 There was a case when the teenager from one Gipsy camp raped the teenager from other camp. It slightly was didn't become the reason of clan bloody slaughter - Roma frankly declared whom and for what they will kill.But, as far as it became known, all ended with a payoff. Though if someone also fell in this dismantling - that hardly about it already someone sometime learns …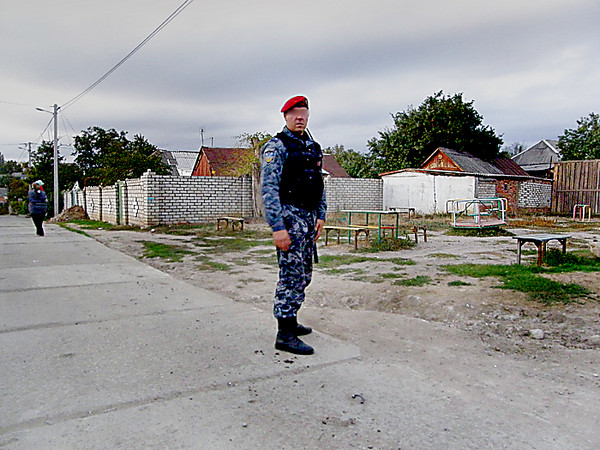 This time, during working off of the area, Yalt Street were extremely quiet and peaceful. The lop-sided houses didn't dazzle with outlets of conditioners and satellite antennas, vagrant dogs slowly ran between holes in a fence. Resembling by ромка answered fighters that at them on the area all is quiet, and in general, she knows nothing. Staff of special forces also noticed three local young people who too noticed "Golden eagle" (whose claret berets contrast with gray and dim surroundings of Yalt) and why - that hastily retired the private yards. On a fence of the yard through which teenagers left, "PRODAYOTS DOM'S" clumsy inscription dazzled.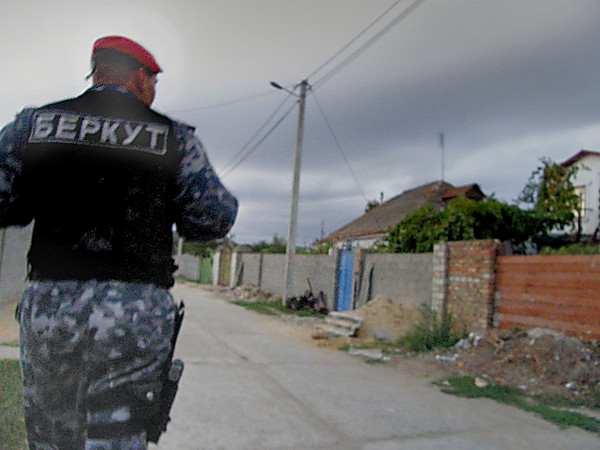 When fighters stopped near this house, other elderly Gipsy from distance in 20 meters started questioning:
- Children, what you wanted?
- How much the house is on sale? - fighters ask, pointing to the gone to pieces shanty.
- You have no such money, - the Gipsy answers.
- Then in Russian write correctly, and competent people won't understand that your announcement, - "Golden eagle" notices and goes further.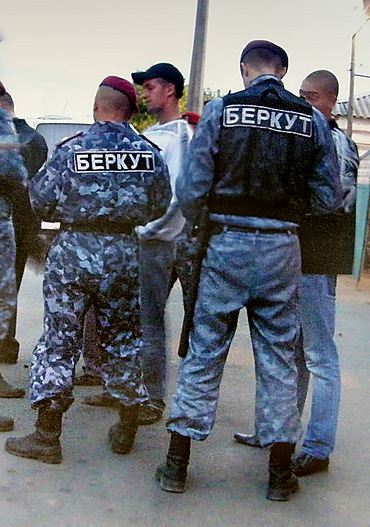 Than Yalta became really quieter. There is a wish to trust. Or is more careful. Nevertheless, in militia chronicles everything is valid less often this residential district appears. Regional specialists tell that the history of Yalt began with execution of local princes, since then this place uses ill fame.
The phrase thrown by one of fighters of "Golden eagle" when we saw children who played became deification of raid of special forces for me, rolling on speed automobile tires.
- Only children on Yaltakh still know that such such games, - one fighter notices.
- And those children who live above, know that such computer games, - the workmate answers it.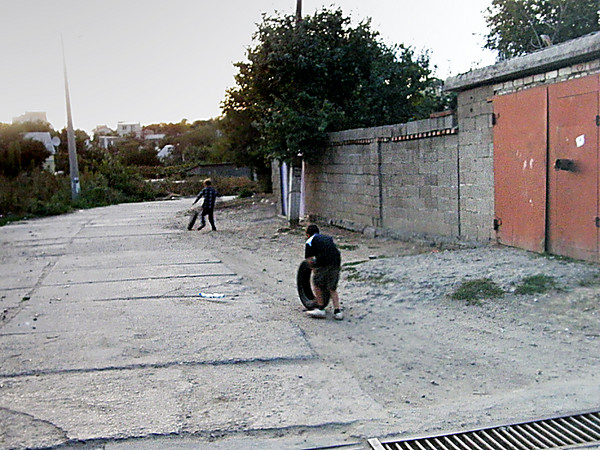 And that says it all. In this area which it is already rather traditional, than on merits, uses frightening glory, there live the people, got used to survive. To survive contrary to crisis and unemployment, contrary to norms of morals and state laws, which as Ostap Bender spoke, "strangers on this holiday of life".
And therefore, dear reader, Yalta, without looking at regular working off of the special forces, not the best place for an evening promenade.