To do some shooting in chiefs, to cover the colleague from long turn, to shower with grenades of HR managers … Many companies now practice regular corporate trips for game in a paintball to allow employees to exhaust and strengthen command spirit. Had no objection to do some shooting each other balls with paint also employees of GP "The Delta — the Pilot".
Last Saturday in the territory of the former summer camp "Kommunarovets" which is in Maryina Roshcha, the real fighting battle inflamed - was continually distributed the cottons of shots turning into continuous firing.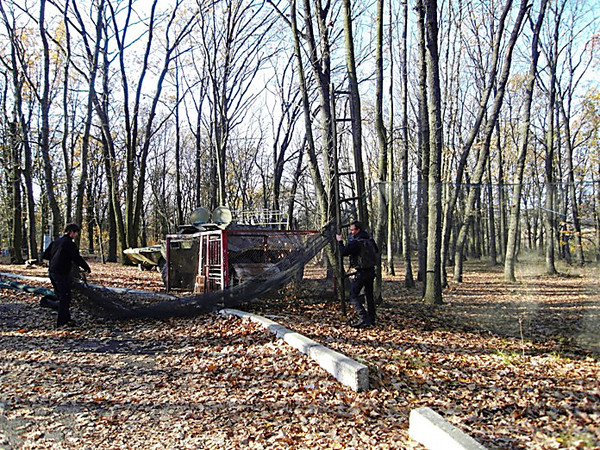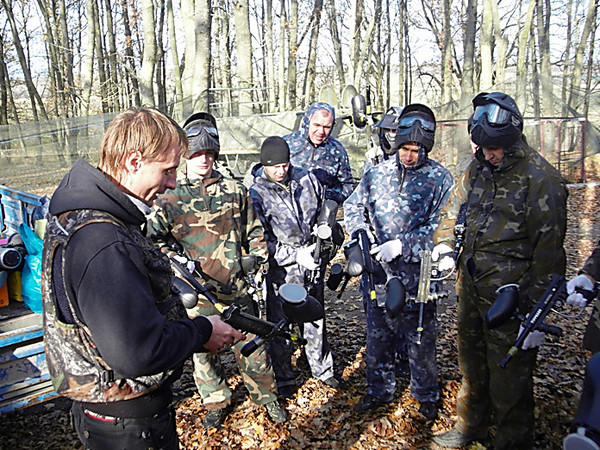 For crew personnel of pilot boats a paintball korporativka - not the novelty, many already played a paintball on the date of fleet, but instructing should be passed all.
The first and most important governed - all being in a zone where firing is possible, are obliged to wear protective masks which by no means can't be removed. Also it isn't recommended to shoot from a very short distance as it though safe game, but from bruises nobody is insured.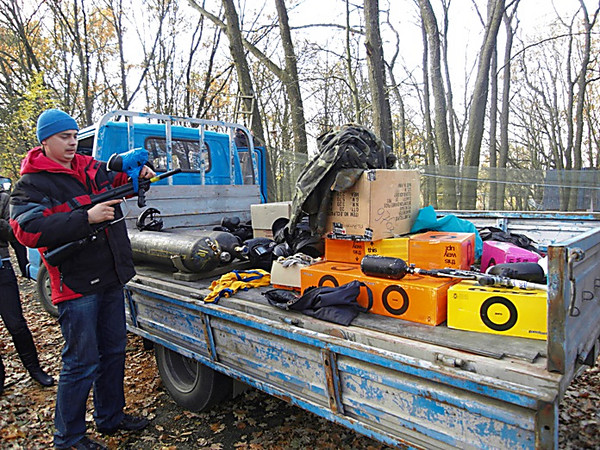 In a paintball the special pneumatic adaptation - a marker which works at the compressed atmospheric gas - carbonic acid, nitrogen or air is used. Markers shoot gelatinous balls with food paint. Usually balls make the same factories which do medicinal capsules. The ball has a cover from gelatin and filling from nontoxical water-soluble paint on a vegetable basis. The cover fragile and easily breaks up at blow about an obstacle, leaving on it a paint blot. Paint on taste unpleasant, but absolutely harmless.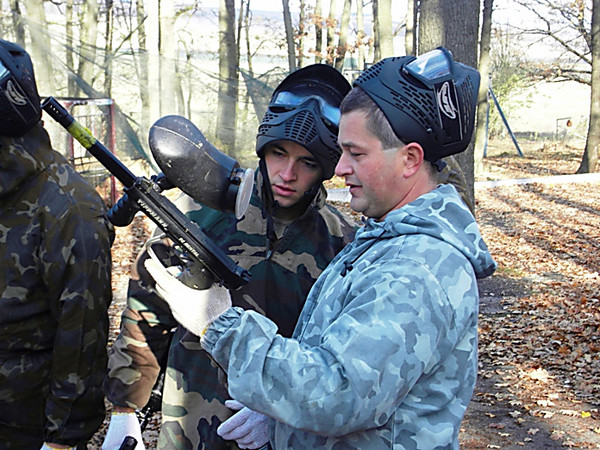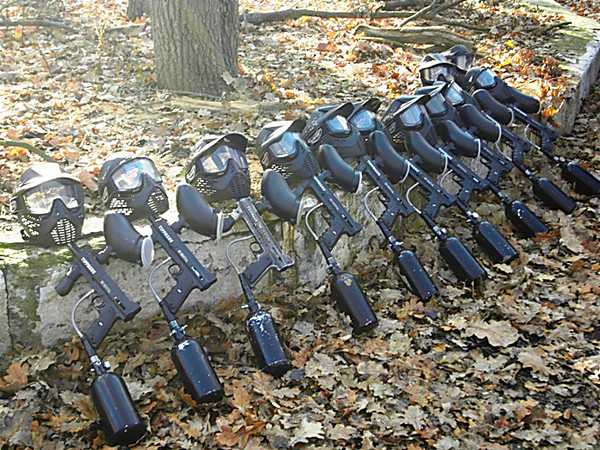 As paint water-soluble, from clothes it is easy to erase it a damp rag and it is even easier to wash. Paint on walls or trees is washed away by the first rain. Even not broken up ball falling to the ground will absorb in itself moisture and, eventually, will be dissolved without the rest.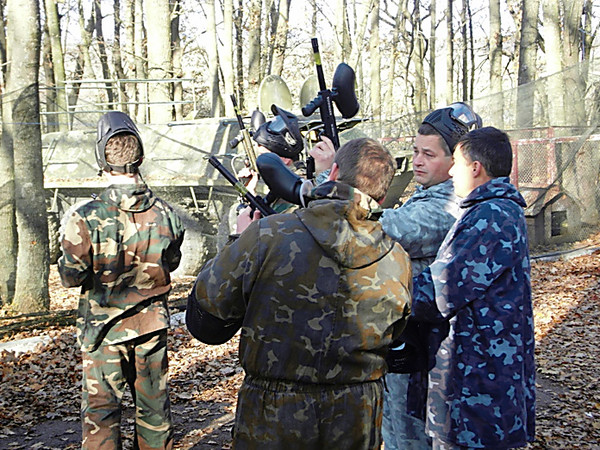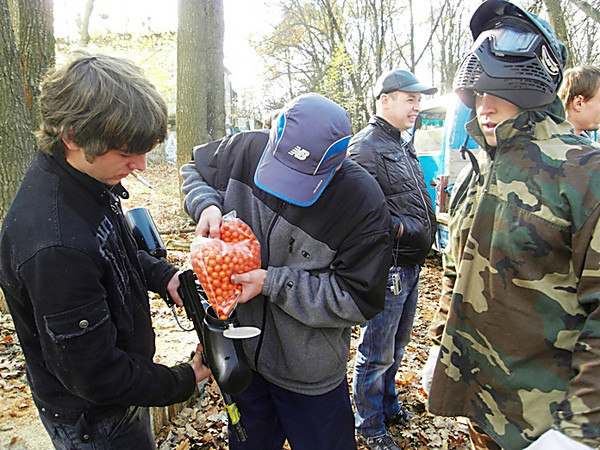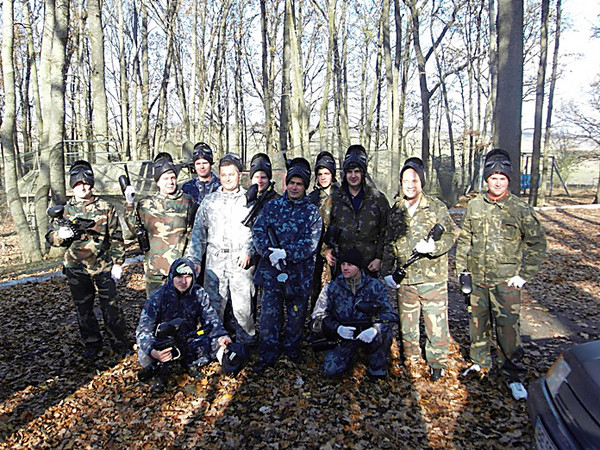 After all organizational questions it was finished and "soldiers" dressed a protective form, put on masks and disassembled the weapon, operations began. It was decided to be divided into two teams - team "Green" and team "Grey". A little "to adjust" markers, arranged some trial duels after which already started the presents to "fighting battles" - captured didn't take, fight was conducted on a survival. That player who on a trunk or the head had a paint spot the size more 50-cheap coin was considered as the killed.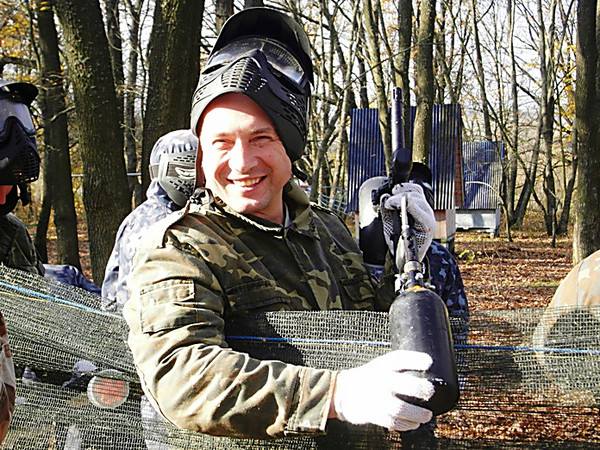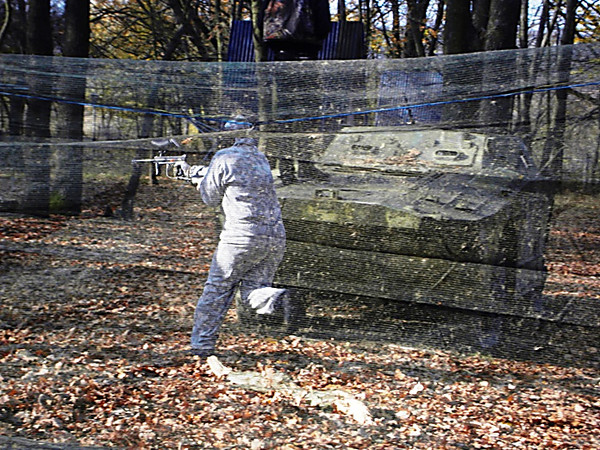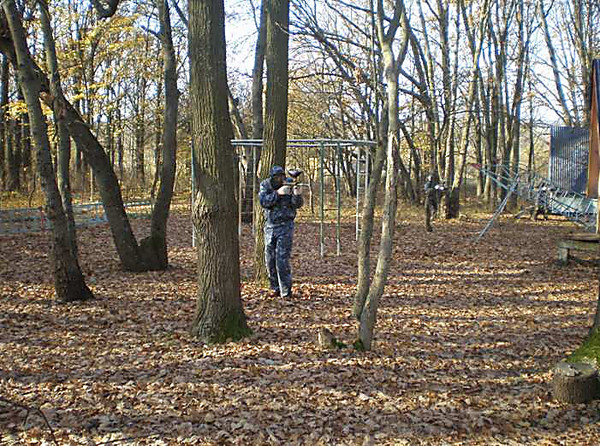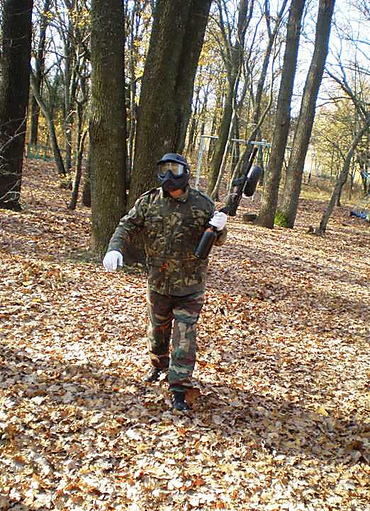 Played according to several scenarios. In the beginning it was decided "to be at war" for a trophy, that is a flag which was set in the most dangerous place, it was very heavy therefore to capture him. According to the second scenario fight went already for two flags - both teams tried to take a flag of the opponent who the first - that and won. And, at last, the third scenario - team of terrorists against team of anti-terrorists. Task of terrorists to deliver and establish a bomb in the specified place. Task of anti-terrorists - not to allow it and to shoot down all terrorists.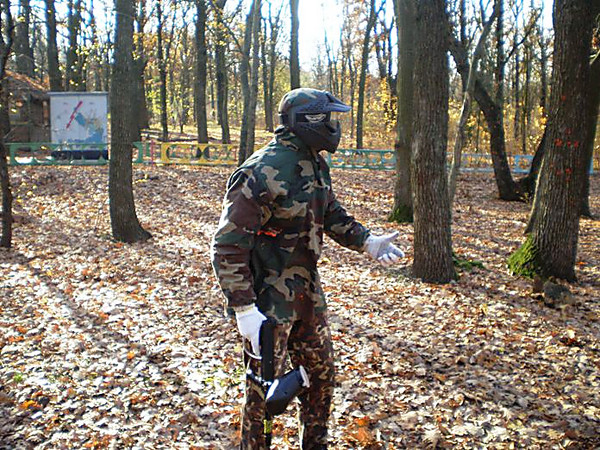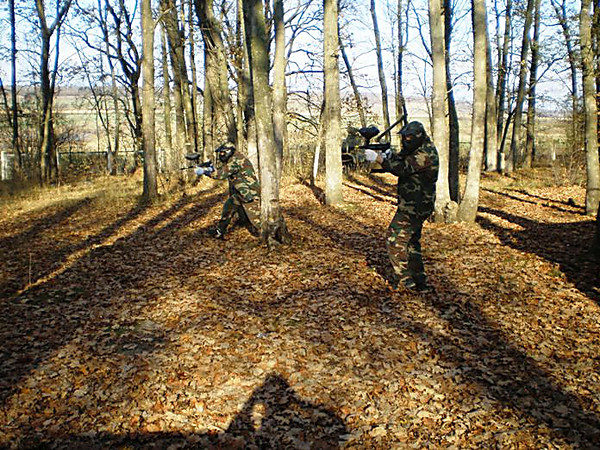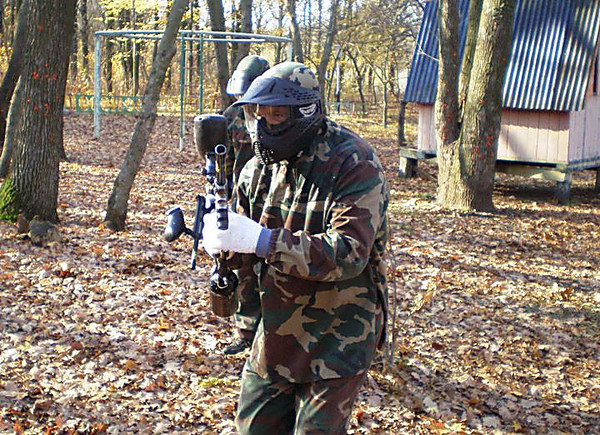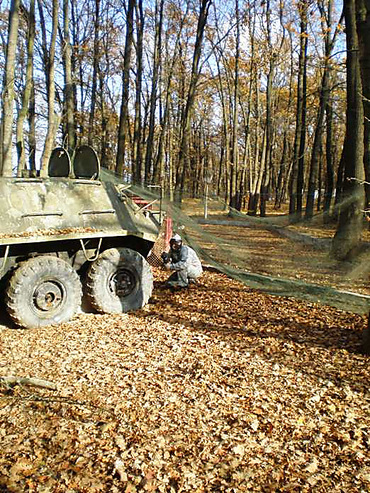 Fight for a victory proceeded the whole day, and only when already started darkening, was decided to count points and to define the winner. With the score 7:5 the team "Green" won.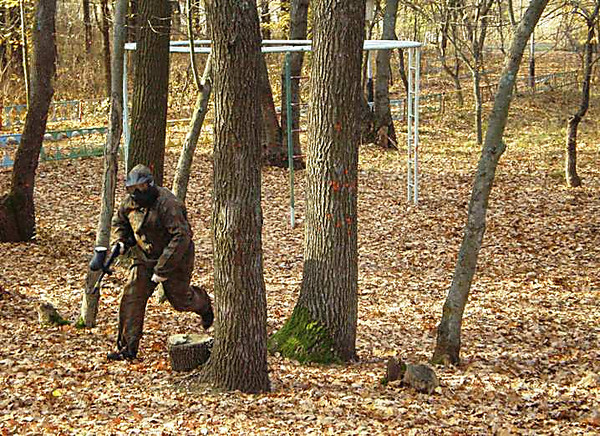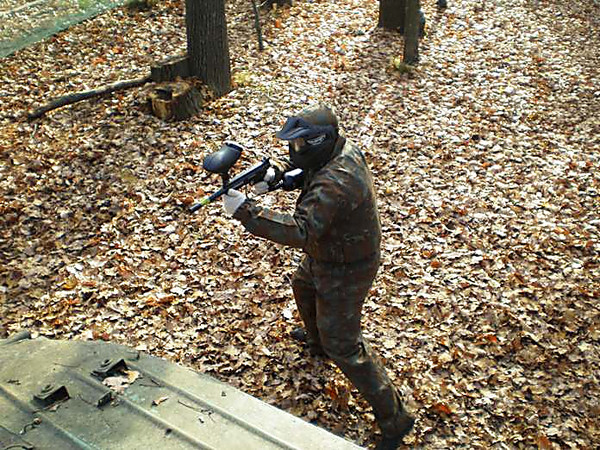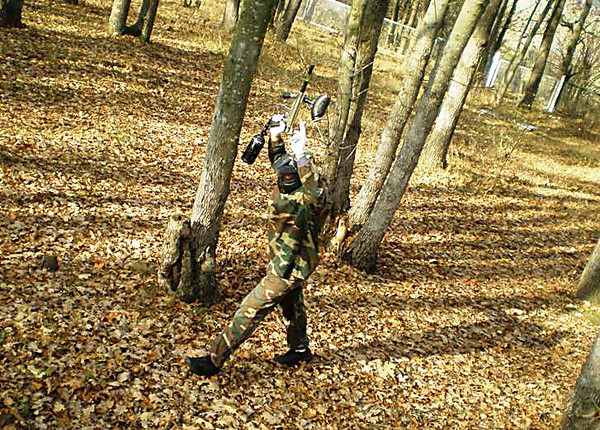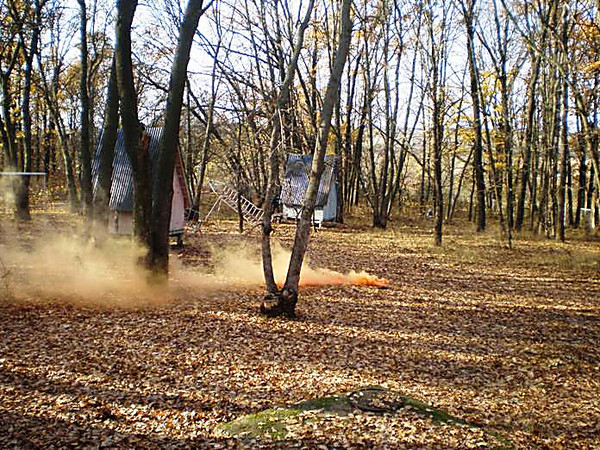 On a question "Why paintball? " "commanders" answered that playing "game of survival", members of team learn to interact with each other, to make instant decisions. After all it is possible to reach good result in game only due to interaction of all members of team, everyone has to learn to trust the companions, as to itself(himself). The one who felt taste of success and felt pleasure of a victory, won't be able to forget it never.