In Nikolaev there was a mass of bright announcements of the plain contents: "Who "замовив" Sandey Adelazhdu? ". And also an appeal of "SOS" and the link to a site of Protestant church "God's Embassy" where Adeladzha is a pastor godembassy.org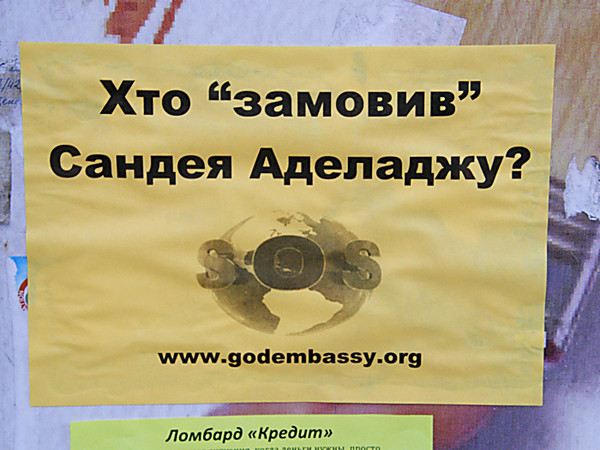 That it: poll, rhetorical question or really to express an appeal the opinion on a site of the religious organization?
There is a question - that for activists began mass campaign for Sandey's "rescue" in Nikolaev? If "PB" considers that Adeladzhi's arrest - result of fight for protestanstky electorate, it would be desirable to know how then on services there will take place political propaganda and recruitment and as it will add a rating to any candidate …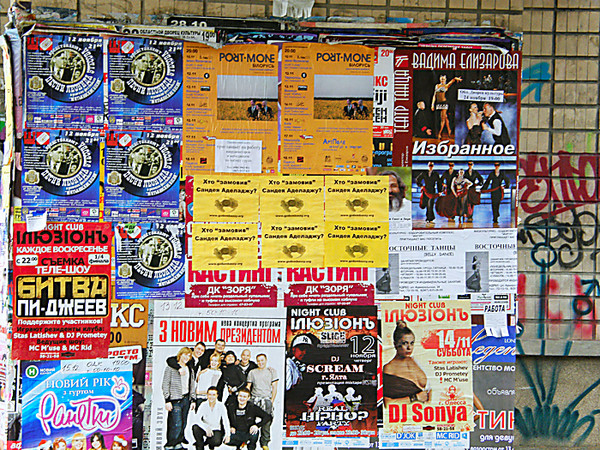 We will remind that participation in King's Capital frauds is incriminated to the pastor of "God's Embassy" Sandey Adeladzhe. Militiamen made the decision to detain Adeladzhu on suspicion in fraud in especially large sizes (the Art. 190 part 4 of the Criminal code, prescribes punishment from 3 to 8 years of imprisonment).

"However by the evening the call from the top - a pier while it isn't necessary to detain" arrived, - one of employees of militia in interview toldToday
.

Pastor Adeladzhu detained at all on the case of King's Capital financial group fraud, noted in the Ministry of Internal Affairs. It is a question of state of emergency "Grant" which was engaged in collecting investments then to put in real estate. The director of the enterprise Irina Danilchenko is two months under arrest and gives evidences on this case.

According to her, Adeladzha called at himself on services to put apartments, to take the credits and to invest in real estate. But thus allegedly I took 30% for.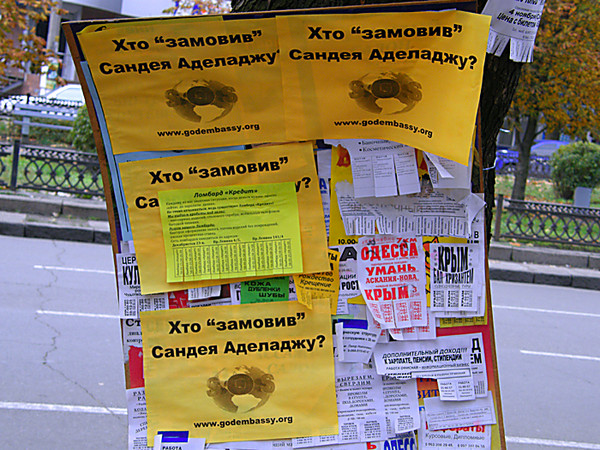 According to Danilchenko's statements, such requisitions made payment of any deposits simply impossible.

As reported in the Ministry of Internal Affairs, on interrogation of Adeladzha I declared that will give evidences only in language йолубу.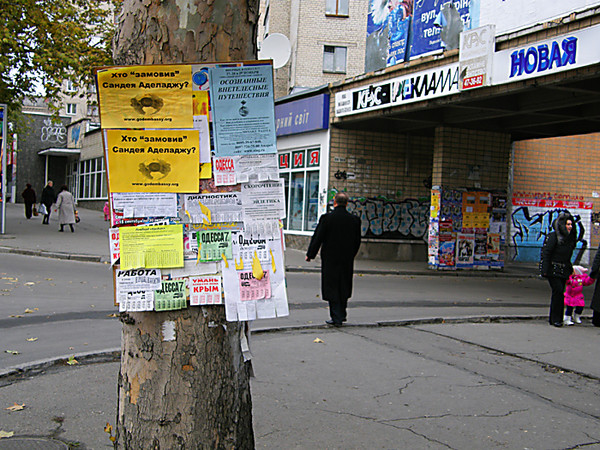 But militiamen found the expert who explained to him that this language belongs to dead languages therefore the pastor gave evidences in Russian, writes the edition.

On March 25 this year, the Minister of Internal Affairs Yury Lutsenko declared that the consequence has video proofs that the pastor of God's Embassy Sandey Adeladzha agitated parishioners to make investments in the King's Capital company.