Against the terrible acts of terrorism which are occurring recently (and in recent years) in the world (on September 11 2001-го in the USA, Basques in Spain, IRA in Great Britain, Beslan and "A north - OST" in Russia, infinite explosions in Iraq and Pakistan) Ukraine looks a tranquillity oasis. Similar we, thank God, yet didn't have anything, it would be desirable that so proceeded and further.
However to claim that in Ukraine and really everything absolutely silently and isn't present in general any manifestations of terrorism, it would be incorrect and dangerous. Avariciously dosed information of SBU speaks about it. And let all experts declare that we aren't of interest while for the international terrorist organizations (see nearby), however the religious extremism, especially in the Crimea, really exists. The SBU detains the fanatics armed not only the God's word (which they sometimes treat on - to the), but also grenades with machine guns.
And after all in the world the religious extremism and terrorism intertwined very closely. Two most odious terrorist organizations "Al — Kaida" and "Taliban" just also consist of religious fanatics. These fanatics destroyed unique monuments of history in Afghanistan, declared hunting for the author of the book "Devilish Verses" Salman Rushdie, they stand behind numerous explosions in the Middle East and around the world. So danger of religious extremism of a bike and it can increase. There is a number of risk factors of increase in manifestations of terrorism and in Ukraine about which we will in detail tell in the next materials. For example, the future championship on soccer of Euro-2012 or attempts to integrate our country into NATO...
However, those whom our authorities call extremists, don't consider themselves as those. One of activists tells about it on our pages forbidden in many countries "Islamic party of revival". On the other hand, official representatives крымско - the Tatar people believe that religious fanatics don't shun terrorism and call them "zombie".
In a word, Ukraine while balances on a dangerous side and, God forbid, leaders of world terrorism will pay to us close attention, the soil for their introduction to us, alas, is available …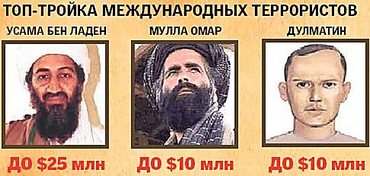 THE RISK FACTORS INCREASING DANGER OF TERROR IN UKRAINE
1.Strong socially - a political tension in society, stratification on The East — the West axis on "Russians" and "Ukrainians".
2.The future championship on soccer of Euro-2012 (terrorists mass character of actions, participation in their teams of NATO member states can attract, a high resonance of acts of terrorism).
3.Aspiration of our country to enter NATO declared by some politicians.
4.Existence in Ukraine objects dangerous and attractive to terrorists (the nuclear power plant, hydroelectric power station, the chemical enterprise, transport system, including petro - and gas pipelines).
5.Existence of the market of arms trafficking and ноаркотиков.
6.Placement in Ukraine of diplomatic missions of the countries actively struggling with terrorists or involved in the conflict to them.
7.Existence in Ukraine of a large number of students - natives of the countries where positions of terrorists are strong.
8.Increase in migratory streams through Ukraine, including dangerous, from the point of view of terror, persons.
9.Actions of the radical religious organizations of extremist sense, especially in the Crimea.
"I THINK, YURY LUTSENKO GOT EXCITED …"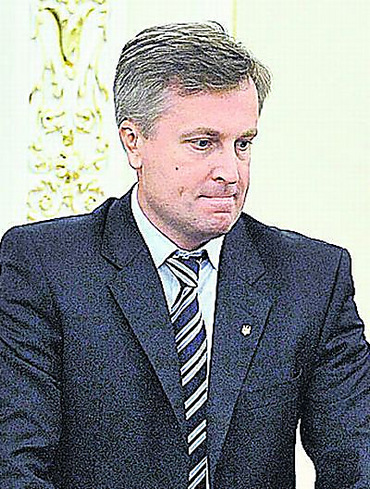 The questions "Today" are answered by the chairman of SBU Valentyn Nalyvaichenko:
- Valentin Aleksandrovich, tell about recent special operation in the Crimea during which religious Islamic extremists were detained.
- During the anti-terrorist doctrine "Legion" which is carried out by us together with the Ministry of Internal Affairs, the Ministry of Defence, the Ministry of Emergency Situations, State frontier service and state protection Management, in the forest district at the village Cheerful the Simferopol area three activists of religious group "At Takfir Al — Hidzhra" were detained. Some more members of the same group detained in other regions of the Crimea. They had weapon, the ammunition, the forbidden literature. By a court decision two members "At Takfir of al - Hidzhra" are arrested, the others are released behind insufficiency of proofs.
- The Interior Minister Yury Lutsenko accused SBU of information leakage about the doctrine "Legion" that, according to him, At Takfir of al - Hidzhra" by nickname "Red Arab", and also "Amir's deputy on jihad" a certain Ismail - the Pushtun …
prevented detention of the leader"
- I think, Yury Vitalyevich got excited. Because the message of the Crimean militia on activity of supporters was published on the website of department of public relations of General Directorate of Ministry of Internal Affairs in ARC a month before described events "At Takfir of al - Hidzhra", commission of criminal offenses by them. And thus among organizers were called the active member of sect "Takfira" the citizen of Iraq Abu - Abdurrahman by nickname "Red Arab" and "Pushtun" - Ismail Mustafayev. Specified information appeared after messages on detention bodies of militia of three members "At Takfir of al - Hidzhra" which as it was noted, except commission of criminal offenses, prepared for maintaining "terrorist actions on the peninsula"... After such public statements "The red Arab" and "Pushtun" secretly left places of the stay and passed to illegal status. Therefore we don't consider that leak happened through our fault. We continue work, and together with the Ministry of Internal Affairs.
But it isn't necessary to consider that all people practising the same Islam, - potential terrorists and extremists. It is impossible to speak supposedly time the organization includes the Crimean Tatars, so it extremist. It is impossible to identify them! For example, same "At Takfir" was created in 1971 Egypt. Sorry, where Egypt and where Crimea? Who Egyptians and who Crimean Tatars? Another thing is that stray emissaries under any pretext try to drive to Ukraine... The SBU will resist to these attempts.
"ALAS, WE HAVE NO LAW ON EXTREMISM …"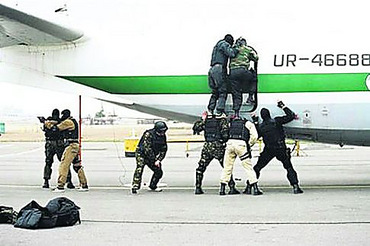 Operation. Members of spetsnaz from "Alpha" fulfill the operation "Alarm" on release of the plane from terrorists
The head of department of counterprospecting actions for fight against terrorism (in popular speech tells Management "T") Department of protection of national statehood and SBU fight against terrorism the colonel Leonid Pyata:
"Ukraine isn't considered today as object of encroachments from the international terrorist organizations. The certificate to that is in nearly 19 years of existence of independent Ukraine at us wasn't conducted any terrorist attack behind which there would be similar organizations. But there are also risk factors for Ukraine.Understanding it, the legislator accepted in recent years a number of additions to the Criminal code which facilitated fight against possible manifestations of terrorism in Ukraine. So, in 2006 of BP, in addition to Art. 258 (Act of terrorism) adopted some more articles: Art. 258-1 (Retraction), 258-2 (Public to an appeal to act of terrorism), 258-3 (Creation тергруппы or the organizations), 258-4 (Contribution to commission of act of terrorism). New articles allow not to wait for act of terrorism, and to attract conspirators at a stage of its preparation. And here for extremism, including religious, the law doesn't prescribe our punishment (though, for example, in Russia, in Kazakhstan and other countries such law successfully works).
RISK FACTORS.The first - at us studies many natives of the countries where religious radicalism (for example, a Wahhabism) takes place. Sometimes these people conduct brain washing of the companions on study, involve even youth of a Slavic origin (for example, activity of extremist religious group in Irpena was stopped recently, so there the Slav was the imam). From 2005 to 2008 we forbade entrance to 477 persons suspected of participation in terrorism, 53 persons are turned out for the same reasons. There is also consolidated list of UN Security Council (it is available in all member countries of the UN), since July 2002 entrance is forbidden 186 active members of the Al — Kaida and Taliban organizations, including, of course, Osama bin Laden.
The following risk factor - increase in migratory streams, both legal, and illegal. Unfortunately, we have too weak, soft migratory legislation and many migrants undesirable to us remain in the country. Among them extremists meet also.
Literally now we are engaged in one such person. In the homeland he was the leader of the extremist organization, is searched for commission of acts of terrorism, explosions. On our operational information, I replaced documents, I came to us and I settled. Behaves quietly, however we established its location, informed the country, from where it arrived, from there the request for an extradition already came. Today the terrorist for the present on freedom, but under our supervision, is certain bureaucratic procedures. We will receive the answer, we will detain it and we extradite.
Is already and the affairs finished by court. On January 21 of this year I heard a sentence the inhabitant of one Islamic country who in Ukraine threatened to set fire to UN representation for refugees with the purpose to influence establishment activity.Him sentenced to one year of imprisonment, will serve sentence - we will resolve an issue of an extradition.
The third factor - placement of diplomatic missions of the countries at us actively fighting against terrorism or involved in the conflicts to terrorists (the USA, Israel, some other countries).
The fourth factor - existence in Ukraine of objects of the increased danger (the nuclear power plant, hydroelectric power station, petro - and gas pipelines, the chemical enterprises and so forth). Round them there is an operational work, what - a secret. "
"EURO-2012 AND NATO"CAN INVOLVE TERRORISTS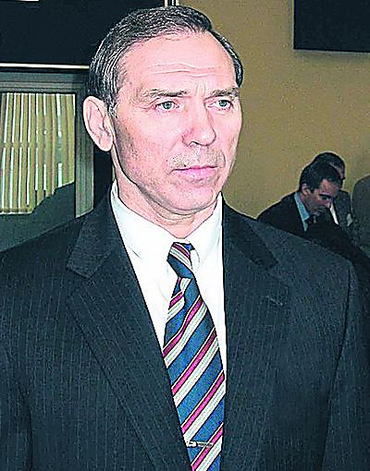 Speaks ex-the first deputy head of the SBU, the first commander of Ukrainian "Alpha", the long-term chief of ATTs at SBU, the general - the lieutenant, the doctor of science, professor Vasily Krutov (in due time directing operation on vessel "Panagia" release with the Ukrainian crew from pirates):
- The terrorism, as well as many other things, changes over time, approaches, technologies become others. So, for example, earlier objects of acts of terrorism eminent persons of policy, public life, and now - the simple people, perishing served as thousands in the basic. On the one hand, it is more difficult to get the first, with another - at death of thousands of simple people the resonance is more, intimidation is stronger (terror from Latin - fear, horror). And terrorists need to show the influence.
I agree with my colleagues from SBU: while our country isn't considered by leaders of terrorists as object for commission of acts of terrorism. But not everything is so good. There is a number of the factors strengthening threat of emergence of acts of terrorism in Ukraine. To already listed by colleagues I can add some more. It, say, the aspiration to enter NATO which shows a number of politicians (the country approaching with NATO, represents for terrorists undoubted interest). And also existence of the market of arms trafficking and drugs (availability of these things). Plus obvious socially - a political tension in the country, artificial opposition like "West - the East", "Ukrainians - Russians" and so forth. It leads to radicalization of moods and desire to argue the point of view any, including extremist ways. And leaders of terrorists look for conflict territories worldwide.
Why yet didn't use? First of all, because we created rather effective system of opposition to possible terrorist manifestations. Its basis - the Anti-terrorist center at SBU.It coordinates actions of 18 ministries and the departments of Ukraine concerning fight against terrorism. 108 protocols on cooperation with more than 60 countries of the world are signed also. Generally it, of course, exchange of information that allows us not to allow to the country of supporters of the terrorism, known to other intelligence services (such cases in a year of one hundred). In the world exist 13 conventions and protocols on fight against terrorism, Ukraine supported and ratified everything.
The second: we yet object of their interest because Ukraine conducts the weighed foreign policy which doesn't irritate while ideologists of terrorism. If we are got involved to Iraq (in operations, instead of peacekeeping function) or Afghanistan - threat will increase. However we are waited for by Euro-2012, and it for them is attractive, there mass character and a resonance.
If to remember the most resonant cases connected with manifestations of terrorism, for years of independence of Ukraine, for example, the operation "Alarm" (actions on release of the captured aircraft) in reality was fulfilled only once, in 1995. Then terrorists seized the plane flying from Baku, forced to put in Kiev for refueling, and also requested aboard our navigator (the navigator Malyshev fulfilled this requirement and I departed as a result together with terrorists to one of the Scandinavian countries). Division "And" (in use "Alpha") then lifted on fighting alarm, fighters moved forward to Borispol, took positions in the airport, snipers, negotiators, cynologists, group of capture were ready to storm of it like the plane (Tu-154). But it wasn't necessary to storm because terrorists didn't make any demands in Ukraine, didn't threaten hostages therefore to them allowed to depart (abroad them arrested at once on an exit from the plane, the navigator Malyshev who has come back to Kiev) told later "Today".
AS "LEGION" OF TERRORISTS CATCHES
The name "Legion" carry annual anti-terrorist tactics - special doctrines for working off it is mountain - the forest district of ARC. In them are recruited quick and special forces of SBU, the Ministry of Internal Affairs, BB, MO, other power structures. During doctrines tactics and a technique of carrying out operations of anti-terror on identification and neutralization of activity of illegal armed groups and террористическо - diversionary groups in the conditions of mountain climate of the Crimea and the water area of the Black Sea are fulfilled. Here examples of results of the doctrines "Legion-14" of this year.
3.10.2009 members "At Takfir of al - Hidzhra" Ruslan Iskhakov, Andrey Novoselitov, Redvan Abilev are detained. At detention showed armed resistance. 2 sawn-off shotguns of hunting guns, Revolver system revolver are withdrawn from detainees.
23.10.2009 in the territory of a number of the regions of the Crimea 5 members "At Takfir of al - Hidzhra" are detained. At searches components for production of explosives, means of the radio communication, special military equipment, literature of extremist character, uchebno - methodical grants on production and the treatment of explosives and devices, video movies about maintaining by a "Islamic" terrorist underground of the armed fight against authorities and a law and order of foreign countries are withdrawn by joint stock company-74 with ammunition to it, plastid with electrodetonators.
"IN THE CRIMEA IN EACH VILLAGE THERE ARE OUR GUYS"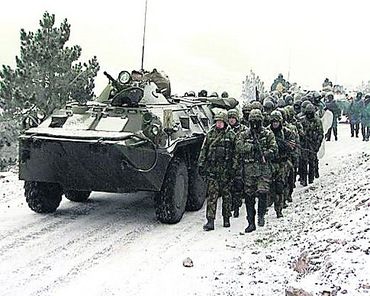 The land conflicts in the Crimea. The special troops go to banish the Crimean Tatars on Ai - Petri. 2007
The interlocutor "Today" - one of those whom our authorities call "religious extremists". Abdou - to Mudflows - the inhabitant of the Crimea (I moved there from Central Asia in 1988, the Crimean Tatar), nowadays works as the designer on clothes. At the same time - the activist of "Islamic party of revival" ("Hizb - ут - Tahrir"), forbidden in many countries, for example, in Russia. In SBU believe that this ideological wing of more large-scale movement where fighters from "At Takfir of al - Hidzhra" enter also. Abdou - to Mudflows thinks differently:
- Task, main goal of our party - to renew an Islamic way of life among people. The tool, way of achievement of this purpose - creation of the Islamic state the Caliphate. From the moment of creation of our organization in 1953 in Jerusalem (Palestine) the principle of nonviolent actions excluding any power methods is proclaimed. Us sometimes identify with the At Takfir Al — Hidzhra organization, using ignorance of people. Actually we don't have anything the general.
Frankly speaking, about existence in the Crimea "At Takfir of al - Hidzhra" I learned, probably, at the same time with you from the press.Overheard, what allegedly where - that such is, but that at us? I think, these children whom detained, from militiamen with surprise learned that they "такфиры" … I, for example, doubt it, I think, maybe, it was the usual crime, and to it gave such "coloring"? Why in advance to hang up labels? To speak, for example, that they as if threatened with death to the leader of Majlis Moustapha Dzhemilev? Moustapha Dzhemilev anyway our tribesman, brother in faith. But we have divergences on reference points which are offered by the leader of Majlis.
We don't deny Majlis, its legitimacy. But we consider, not always Dzhemilev makes actions in interests of Islam and the Crimean Tatars. For example, in 2004 - m it made the decision that on meetings not to chant "Allah Akbar". Why? This praise Supreme in the Arabic language, what here the bad? Or to take the latest events. Dzhemilev declared as if we along with "такфирами" sentenced him to death. It is lie.
We have two (nonviolent) areas of work. The first - political. This creation of the Islamic state, but, I emphasize, only in those Muslim countries where for this purpose there are necessary conditions: the population mainly Muslim, trusting in Islam, and the Arabic language. To Ukraine it is inapplicable therefore we here political work don't conduct also the Islamic state here we aren't going to build. And we conduct ideologically - educational work which is the second direction. And we conduct within laws of Ukraine.
The SBU, of course, is aware of our existence and we and we don't disappear. But as to us no repressions, obviously are applied, claims in power to us aren't present. I was, however, as - that an incident when the SBU declared as if in Ukraine attempt of creation of a cell of our party is stopped …! But we by then more than 10 years legally worked in Ukraine so this statement was, at least, strange. Then, however, the head of SBU Nalivaychenko, answering journalists, I recognized that we and openly exist long ago …
For the educational work we use media resources, in particular the Internet - sites, and also the magazines issued in other countries, but translated to Russian. But the basic - the live communication directed, of course, first of all on the Muslim population. Where we live, there and we work - in the Crimea all know us. There is no village where there would be no our children.
Sometimes us confuse to Wahhabites, but it is incorrect.Wahhabites call the people who are followers of the Muslim scientist, living hundreds years ago. We don't rank ourselves as them because Wahhabites consider Islam only in a certain part, concerning its rituals. And we speak about Islam, as to outlook system. But anyway - Wahhabites it is Muslims, part our big Islamic minds. Certainly, we don't support also activity "Al - Kaida" or the "Taliban", having a terrorist focus. But guards that quite often it appears: actually terrorist attacks were conducted by the groups prepared at all in the Islamic countries, and opposite - their opponents. And all attribute it to Muslims. These are pure provocations.
DZHEMILEV: "THESE PEOPLE - THE ZOMBIE"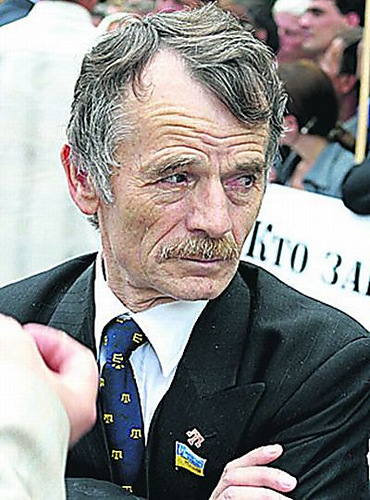 And here that the head of Majlis крымско - the Tatar people Moustapha Dzhemilev on a press - conferences in Simferopol spoke about the Hizb — Ut — Tahrir organization two weeks ago: "Theory preaching that Muslims shouldn't reckon with country laws where not Muslims are in power, is the extreme provocation directed on destabilization of a situation". Also I added that ideas and appeals of the specified movement contradict the basic principles of Islam in which it is accurately told that Muslims have to adhere to laws of that country where they live. "Ideas "Hizb - ут - Tahrir" crazy that no nationalities are present, are only Muslims and incorrect, is in a root contradicts the principles of Islam", - the politician emphasized. Thus he noted that in "Hizb - ут - Tahrir" don't shun any methods of fight, including terrorist. "They say that there will be a Caliphate, there will be no nationalities that all will speak only the Arabic language though don't know Arab, крымско - Tatar, and talk only on - Russian. In a word, it is any zombies in whom something inspired, and they preach it", - the leader of Majlis крымско - the Tatar people Moustapha Dzhemilev told.
"IT IS NECESSARY NOT TO CONTROL THEM, AND TO SMOOTH OUT! WHILE THE GETTING IS GOOD"
Today in the Crimea rather peacefully (apart from the conflicts round capture of the earth and isolated cases of identification of religious extremists with the weapon). But than radical youth becomes more increasing... At the same time in Majlis крымско - the Tatar people alternation of generations becomes ripe.Whether there is a danger, what in its course moderate "old men" will be pushed aside from the management of national movement? Yes, the Crimean political scientist Vladimir Dzharala considers.
"Today the Majlis is introduced in the power, controls and distributes financial revenues to arrangement of the Crimean Tatars therefore revolutionary changes - changes with a list towards radicalism in the short term are hardly possible, - he speaks. - The Majlis also controls considerable part secular крымско - the Tatar youth, they have "Komsomol members" who divide and support a present course of board and, most likely, they will succeed fathers, old guard. But there is a possibility of emergence of the radical organization, just among that part of young people on whom influence of Majlis doesn't extend and which want to realize itself that is called "out of turn", without waiting when they will be given way by fathers of the nation. It is dangerous".
And what ordinary inhabitants of the peninsula think of approach of extremists in the Crimea? Alexander Karpenko from Simferorpol speaks: "Statements of our bodies "безпеки" that the situation at them under control, simply makes laugh me and at the same time guard. It is necessary not to control them, and "to smooth out", while the getting is good, while expeditious actions weren't given character of the army. I in Simferopol any more am not surprised by passersby in clothes of Pushtuns! And these men with beards as at Mujahideens, it is obvious not the Crimean Tatars, and visiting "teachers" who feel here in sanatorium conditions. I know that not only I, but also some my good acquaintances think of moving from the Crimea. Now there is no confidence in tomorrow, and all ask the price, whether money from apartment sale here on the apartment in the city of any Ukrainian area will suffice more quietly! "
Anna Savelyeva from Evpatoria speaks: "From Tatars no threat is present are the same hard workers, as we. But they say that their Majlis can't resist to influence of the kazachok sent to them, which задуривают young the heads "the correct Islam". I precisely don't know, but heard more than once that in the remote villages of the Bakhchsarai, Belogorsky, Nizhnegorsky areas to girls pay extra for that they walked in a burqa, and to guys - for visit of meetings of Islamists. Certainly, I can't live with confidence that everything at us here will be good".