On October 28 of this year the SBU liquidated well adjusted illicit channel of import to Ukraine cultural - historical values. Reports a press - the SB center of Ukraine.
As a result of joint with the staff of the Public customs service of Ukraine of special operation at the international airport of Dnepropetrovsk the citizen of Ukraine, 1972 among which personal belongings are revealed units some not declared in accordance with the established procedure cold and firearms of 18-19 centuries was detained.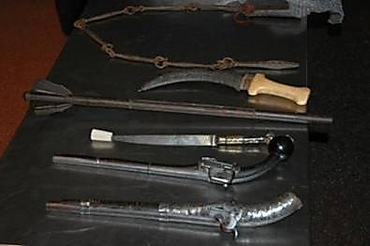 The collector of an antiquity who arrived from Vienna, hid from customs control two gun, a knife, пернач, a metal mace. These subjects of antiques were acquired by the offender at annual auction of "Common people" which was carried out in Italy.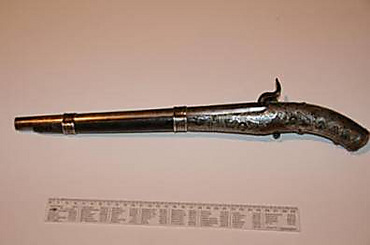 Concerning the malefactor of SB of Ukraine brought criminal case on signs of the crime provided p.1 Art. 201 (smuggling) of the Criminal code of Ukraine.
The investigation is carried.