Yesterday, on December 22, the deputy of the Nikolaev city council Vadim Merikov and the deputy of the Nikolaev regional council Andrey Kolesov visited the Special motorized regiment of militia of VCh No. 3039 which is deployed in Nikolaev.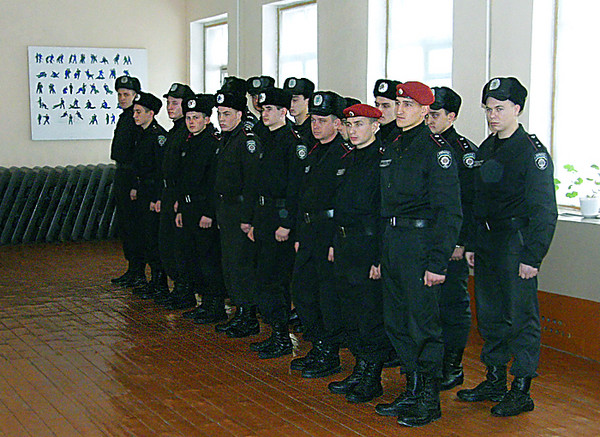 During this visit the commander of military unit colonel Vladimir Kondratyuk told that daily, on an equal basis with employees of a battalion patrulno - sentry duty and a special forces company "Golden eagle" to patrol city streets there are also about 140 servicemen of internal troops. Besides, fighters of special forces of internal troops provide protection of judges and the building of the Nikolaev appellate court in which now passes a number of resonant processes. In addition, fighters of VCh No. 3039 escort especially dangerous criminals.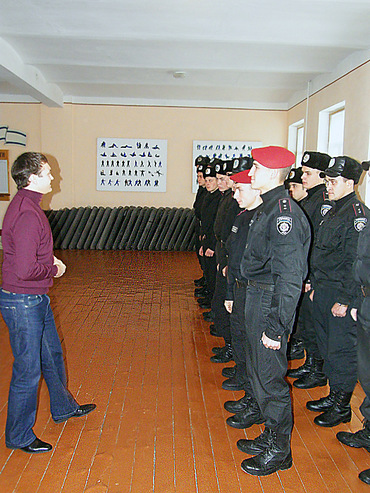 To deputies also showed a gym in which fighters of a specialregiment of militia fulfill methods of hand-to-hand fight.
In turn, Vadim Merikov promised that raises a question before a depuy corps of the Nikolaev city council finding opportunity and to help the Special motorized regiment of militia with the solution of topical problems.
And problems really are. For example, a year lawsuits with the builder who froze construction of the multi-storey building in the part territory proceed. By the way, 50 apartments in this house had to be allocated with No. 3039 VCh.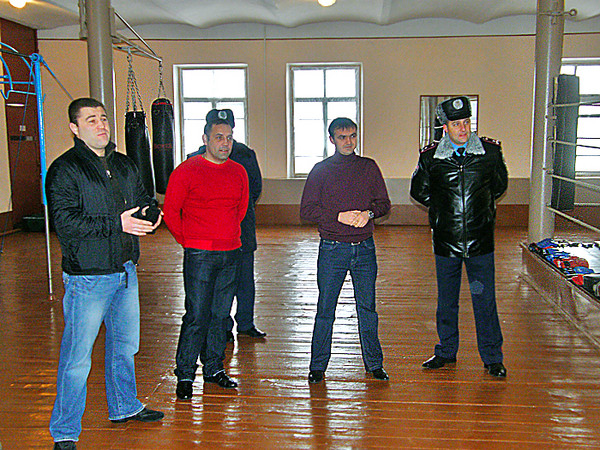 Vadim Merikov thanked staff of the Nikolaev regiment of militia that they help to support tranquillity and a law and order on streets of Nikolaev. And Andrey Kolesov wished to the military personnel to come back always from service whole and safe.
Deputies handed over to fighters of military unit sports - stock (pears, combative gloves, dumbbells) and presented a ring which will be established in a gym. Vadim Merikov noted that it is made in order that the military personnel could perfect the skill and was at any time ready to carry out the tasks set by the homeland.
Reference: special motorized parts of militia - part of internal troops of the Ministry of Internal Affairs of the USSR were founded in 1966.The main objectives of these formations were protection of a public order in large settlements and fight against street crime.