The ex-the Minister of Economics Bogdan Danilishin hides in Germany. About it To "focus" I reported a source in the Prosecutor General's Office.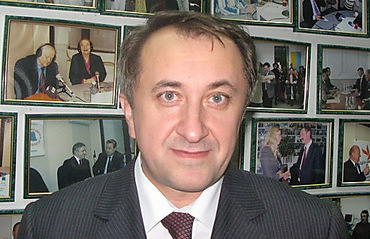 "Allegedly it is in Cologne", - the employee of the State Office of Public Prosecutor noted. According to him, Danilishin left Ukraine a day before initiation of legal proceedings. "Most likely from our party there was an information leakage", - the interlocutor told.
Now the ex-the minister is given to search across Ukraine. Meanwhile it isn't known, whether the inquiry in the Interpol is given on it.
According to a source, the management of the State Office of Public Prosecutor last week made an attempt to contact Danilishin to convince him to come back to Ukraine, having gone to the investigative transaction. However the ex-the minister didn't go for contact.
"Actually it especially has no chances. If we give on it to Interpol search, he should or seek political asylum, for example, in Great Britain, or to agree with several more countries which don't give out - Israel or Russia", - noted a source.
According to international treaties, Danilishin's extradition from Germany is possible.
Bogdan Danilishin held a position of the Minister of Economics in Yulia Timoshenko's government. After power change against the former official criminal case was brought. Ex-the minister accuse that he "deliberately, in interests of the third parties, exercised the power and official position contrary to interests of service that entailed heavy consequences". Business is connected with carrying out purchases by the Borispol airport.
The damage caused by Danilishin to the state, consequence estimates at 4,5 million hryvnias. According to accusers, the minister coordinated government purchase without competition, at one participant, than allowed an overexpenditure of means.