On Monday, September 24, in Nikolaev the correspondent «Crime. Is NOT PRESENT» I became the witness of, how field investigators of a municipal government on fight against organized crime in common with special forces «Falcon» in the house yard to the address the prospectusLenina, 158detained the man at the age of about 35-40 years in whom the brandgun was found «TT» .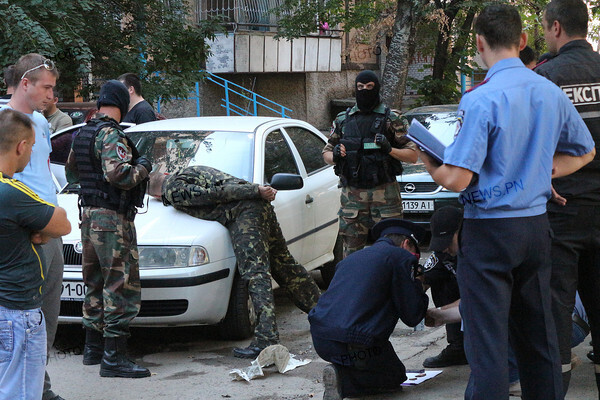 Sources in regional management of the Ministry of Internal Affairs connect this detention with the become aggravated criminogenic situation in the Nikolaev area, number of unsolved resonant crimes, connected with firearms application, and also sharp criticism to Department of Internal Affairs representatives of opposition forces and check of the Nikolaev militia which is conducted with involvement of staff of central officeGUBOP of the Ministry of Internal Affairs of Ukraine.
It should be noted that it already the second detention in a today. So, in the residential district Alluvium in the morning during walk with a dog the young man, at which was detainedemployees the Organized Crime Control Department withdrew a revolver of system «Revolver» .