Yesterday, around 14.30, on Oktyabrsky Avenue and Yuzhnaya St. crossing in Nikolaev the car UAZ стокнулся with "Mazda-3".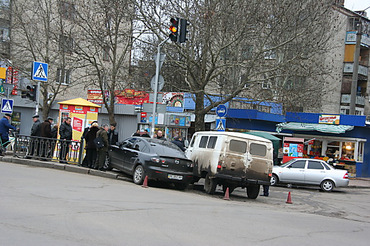 According to the driver of UAZ, it moved on Oktyabrsky Avenue towards Vaslyaev St. And "Mazda" which went according to the prospectus in the counter direction, tried to make the left turn and to come out to Yuzhnaya St. As a result both cars faced - UAZ crashed into "Mazda" then both vehicles took off on the sidewalk and demolished, on the way, a pig-iron fence. Both "Mazda", and UAZ moved on a green signal of the traffic light.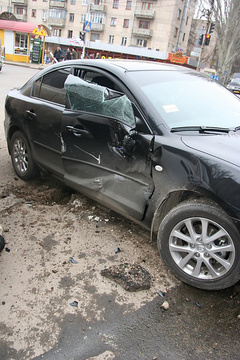 As a result of accident anybody seriously didn't suffer, however "Mazda" received considerable mechanical damages. Responsible for accident will be established during further trial.