We will remind that this morning on Lenin Avenue, between streets Garden and 1-I Slobodskaya, there was an accident to a deadly outcome. "Not to bring down the girl - the pedestrian, the driver of "Skoda" curtailed on a roadside and was lost, having crashed into a tree"
, and is already closer to a dinner, around 13.30, in the same area, at the intersection City - the center, had one more dorozhno - transport incident, this time - to participation of two cars.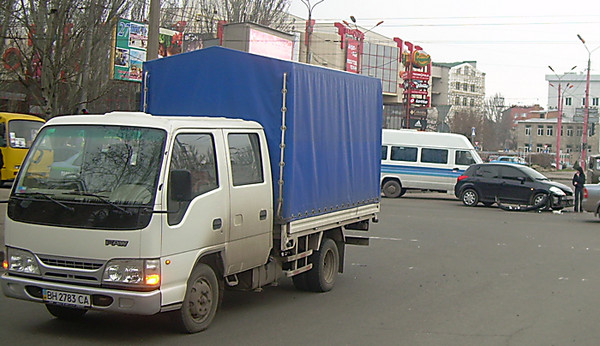 According to eyewitnesses, accident happened because of the FAW CA 1047 truck which tried to slip the prospectus on already blinking green signal of the traffic light and hooked on moving "Nissan Tiida Hatchback".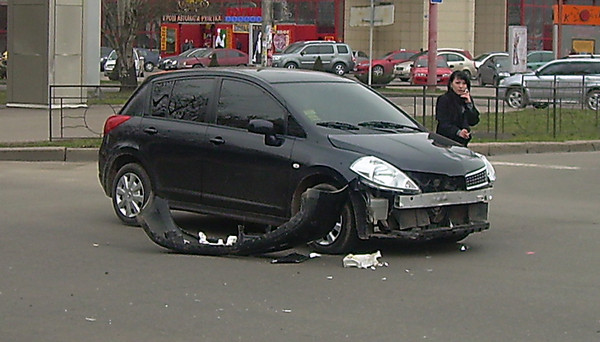 To a scene there arrived the staff of insurance companies who recorded damages. In a bigger measure the car to which the truck damaged a front bumper suffered.
Fortunately, in this incident nobody suffered and who is guilty and who is right - the staff of GAI will solve.