As it became known"Crime. Is NOT PRESENT", today around 12.00 in the city of Nikolaev there was quite major fire.
In the Ship district of the city of Nikolaev burned known bar - restaurant"Hutorok"and pizzeria"7-40", which are located on Oktyabrsky Avenue 364. On a profit scene about 10 crews of the Ministry of Emergency Situations.
Also on a scene I left it is investigative - task force of Regional Department of the Ministry of Internal Affairs of Ukraine in the Nikolaev area.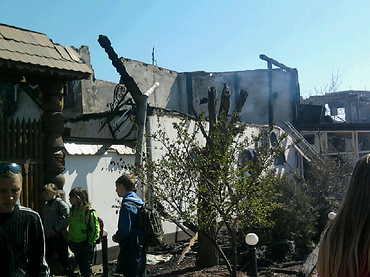 While to speak about the ignition reasons early, but fire practically destroyed both institutions and was thrown on the houses slightly located nearby.