Today, on April 17, around 12.45, in the downtown of Nikolaev there was an accident.
On crossing of Ingulskaya Street and Hersonskoye Highway two cars - "Peugeot" and "Zhiguli" faced. Cars blocked off traffic owing to what on the road the huge stopper in both directions was formed.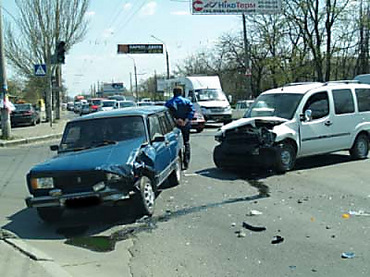 At present drivers of the cars which have injured in road accident expect arrival of staff of GAI which incidents will understand in detail and will establish responsible for accident.