Today, on May 5, around 12.30, in the city of Nikolaev on Lenin Avenue near Moskovskaya Street occurred dorozhno - transport incident.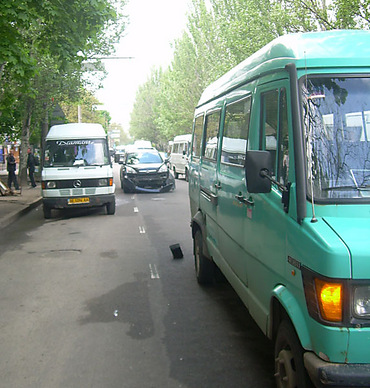 One of participants of accident as quite often recently, there was a share taxi.
Judging by stories of eyewitnesses, the driver of "minibus" No. 76 is guilty.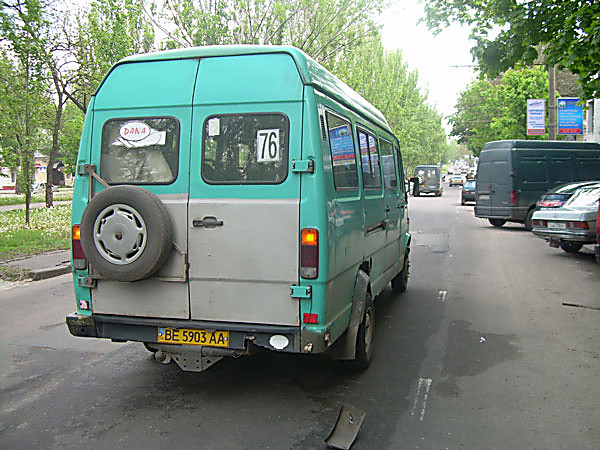 "Minibus" moved in an extreme left row. The driver decided to be reconstructed in the right row and probably didn't see the Honda SUV moving in the right row.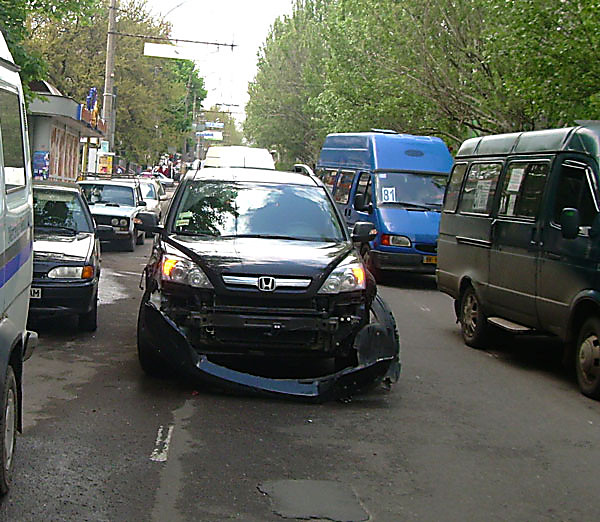 After the share taxi adjoined to the Honda car, the last sharply braked and thus lost a front bumper which was hooked for a rear bumper of "minibus".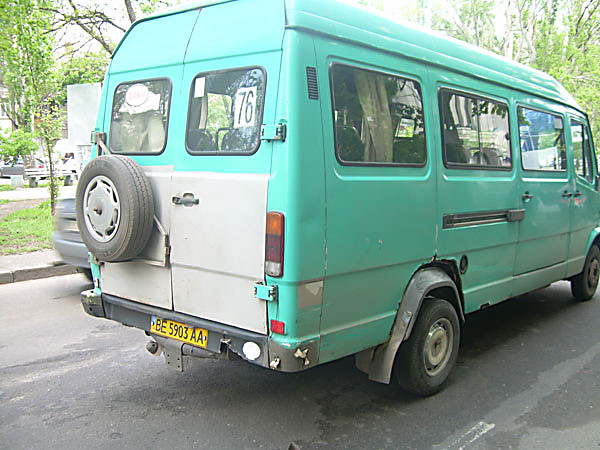 In this incident nobody suffered. Drivers of both vehicles, at present, expect arrival of employees of the State traffic inspectorate who will understand who is responsible for road accident.