15-го May the summer championship with pozharno - applied sports among employees of division of the Ministry of Emergency Situations of the Nikolaev area ended. Teams took part in competitions from all regions of area. 160 fighters of the Ministry of Emergency Situations showed the skills in work with fire accessories. About it reports the Center of promotion of GU Ministry of Emergency Situations in the Nikolaev area.
In pozharno - applied sports enter a complex of various receptions which are applied in practice of suppression of fires. All admirers of this bright sport, in the days could see in the territory of the sports Dynamo complex as the real athletes - rescuers as overcome 10-ти meter heights work and carry out fighting expansion.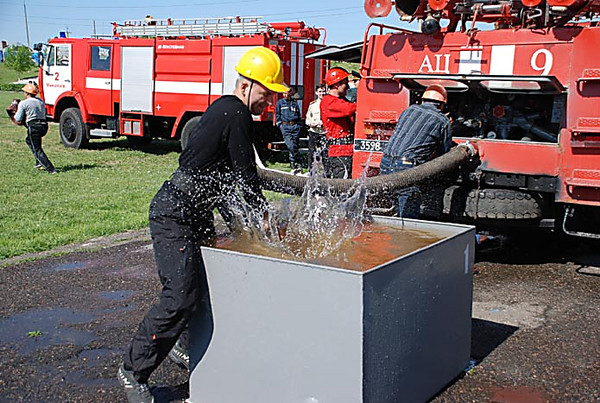 At a ceremonial opening of competitions the management of Head department Ministry of Emergency Situations of Ukraine in the Nikolaev area congratulated all participants and noted importance of carrying out action. Wished all athletes of success, courage and endurance.
Rescuers in three types of exercises competed: lifting on an assault ladder (a suspended ladder with a hook), fire relay and fighting expansion.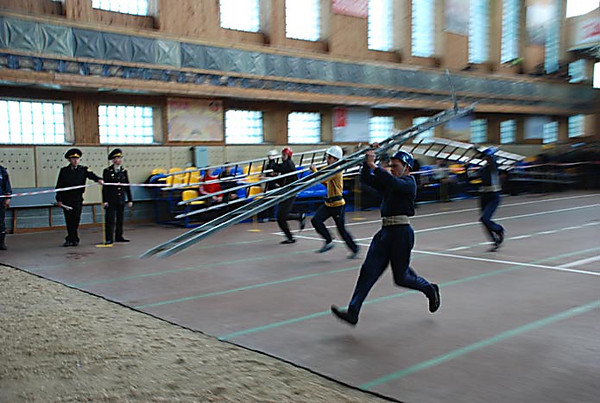 In the first stage of competitions rescuers rose on an assault ladder in a window of the fourth floor of an educational tower.
In the second stage rescuers overcame 100 meter strip with obstacles and ran on 8 - ми to meter "boom", holding in hand two skatka of fire hoses then connected sleeves to a fire branching and extinguished a fire by means of the fire extinguisher.
Implementation of the standard for fighting expansion from a tanker was the final stage of competitions. Athletes needed to lay the hose line, to come to positions, and to the driver of a tanker to pump water for suppression of a conditional fire.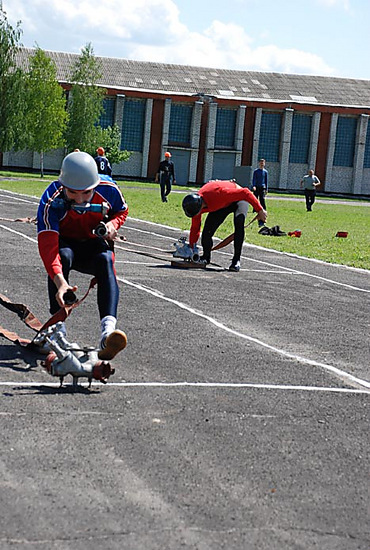 Behind the general results the GPCh-14 team on protection of the South Ukrainian nuclear power plant won, 2-ое the place was taken by the SGPCh-17 team on protection of the May Day area, the 3rd place - the PGPCh-16 team on protection of the Central district of the city of Nikolaev.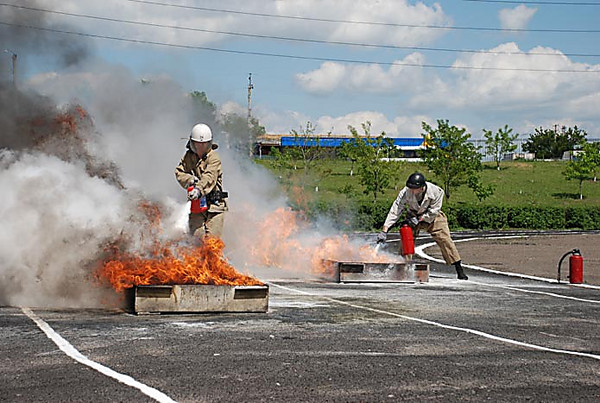 As the first deputy chief of head department Ministry of Emergency Situations of Ukraine in Nikolayevs noted