The long-awaited time for school students of summer vacations comes nearer. For children it is a time of carefree rest, and here for adults - a time of experiences and cares as children remain without supervision of adults, and are provided to itself. Especially it disturbs the staff of the Ministry of Emergency Situations as in the period of vacation cases of emergence of fires because of a childish prank and death of children on them become frequent, reports the Center of promotion of GU Ministry of Emergency Situations in the Nikolaev area. Therefore it isn't casual what exactly in May, on the eve of summer vacations, in all educational and preschool institutions of the Nikolaev area there passes Week of safe activity. After all from, whether children know elementary fire safety regulations and safe activity, whether are able to be guided in various emergency situations, their life depends.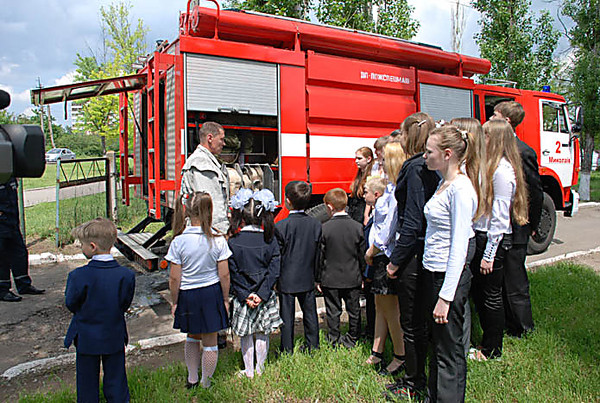 For a week children study safety rules, rules of behavior in a life, train correctly to work in case of fire emergence, examine work of rescuers.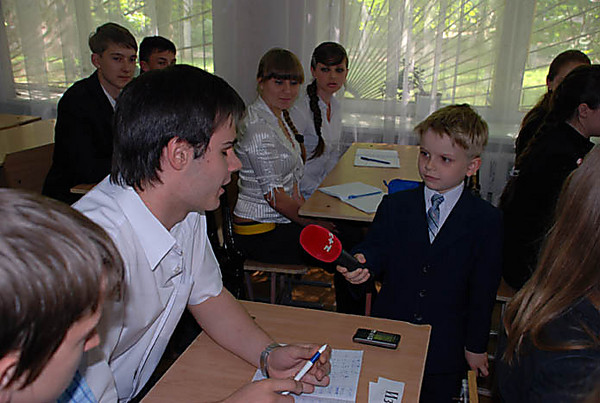 However, unfortunately, as the statistics testifies, not always it is possible to reduce number of emergence of fires because of a childish prank. Only since the beginning of year for this reason in the Nikolaev area there were 7 fires that is 40% more, than last year. Therefore, teachers and employees of the Ministry of Emergency Situations, conducting lessons BZhD, constantly look for new forms and work methods with children in order that children acquired safety rules better.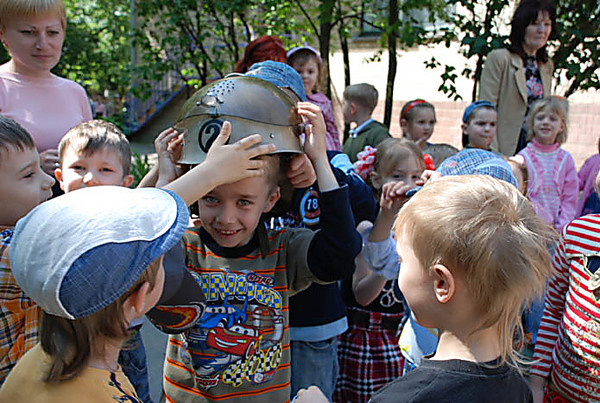 As psychologists note, information is better acquired by means of evident propaganda and when малышня tells it to adults. Therefore, 21-го May I passed an unusual lesson of safe activity in comprehensive school No. 42 of the city of Nikolaev with pupils 10-го a class. Unusual I was because the material was stated not by the teacher, and pupils of the first class.First graders I told seniors about rules of safe activity, held competitions, examined on knowledge of fire safety regulations, and at the end of a lesson distributed instructions.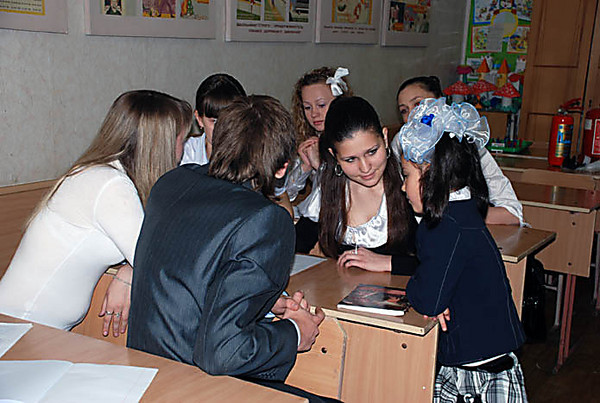 As it isn't surprising, but seniors very much listened carefully manuals of kids. "Such communication between children of different age is very useful as it causes interest and interest to educational and educational process in children", - the director of OOSh No. 42 Lyudmila Bondareva notes. After carrying out a lesson in a schoolyard of children the pleasant surprise waited.
Employees of the Ministry of Emergency Situations together with teachers of school dramatized fire emergence in the wood through the thrown stub. Children saw emergence and fire development, called the real rescuers and watched fire elimination. Well and at the end, school students could present themselves future rescuers, trying on fighting clothes and equipment.