Yesterday, on May 26, around 19.30 in the center of Nikolaev there was a road accident. The Mazda car which moved on Lenin Avenue from the Pushkin ring towards the Central market, took off on the avenue, demolished some trees and turned over.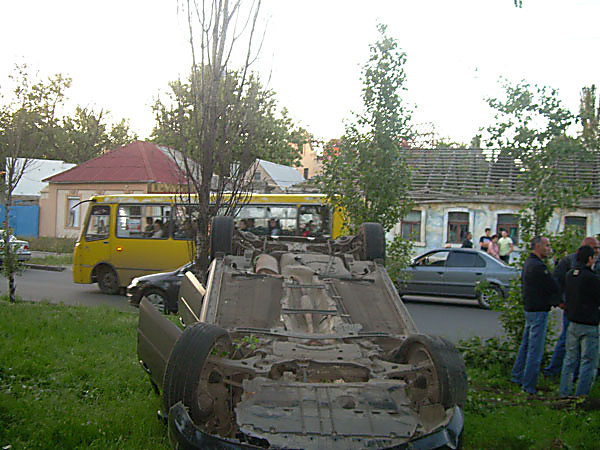 The driver of the car who turned over on a roof, only by miracle didn't suffer. He got off light.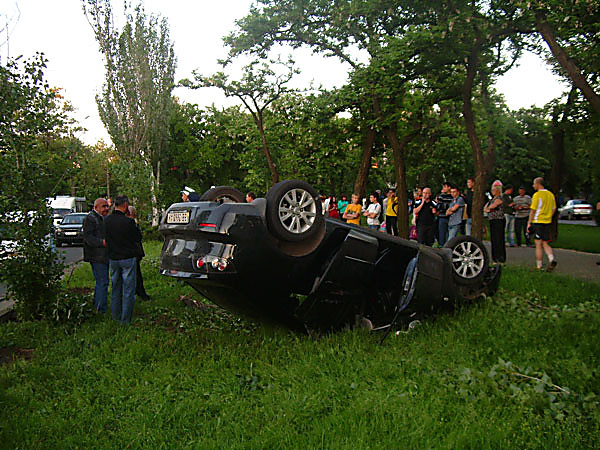 To a scene at once there arrived employees of the State traffic inspectorate in the Nikolaev area. According to preliminary information, technical malfunctions of the car are the reason of road accident.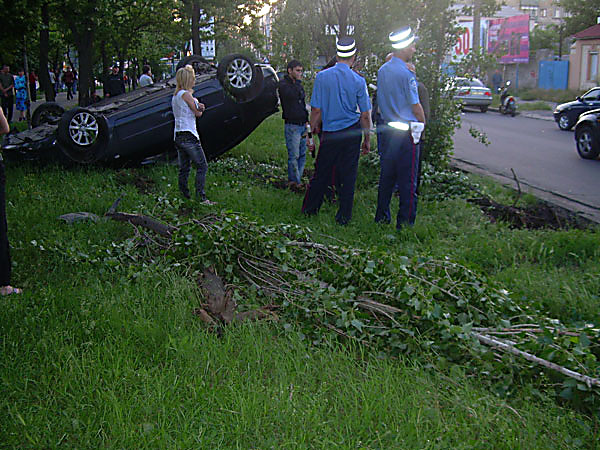 According to the staff of GAI, will additional investigative events and only are held after that final conclusions will be drawn on the road accident reasons.