Yesterday in Nikolaev there was a road accident to participation at once four cars. Accident happened around 21.10 at a stop Victory park.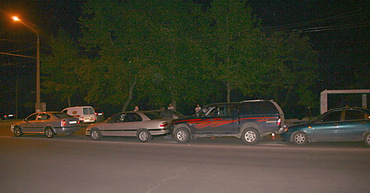 As one of drivers explained, he on the Skoda car went towards Admiralskaya Street. Unexpectedly on the carriageway the pack of dogs ran out. Naturally, the driver sharply struck on brakes. Behind "Mitsubishi L200" which was "caught up", in turn, by "Nissan Almera" crashed into its car. The driver of "Daewoo Lanos" also couldn't avoid collision and rammed the last car.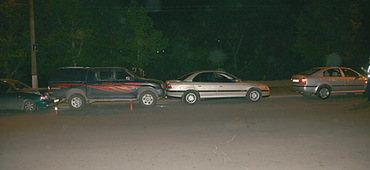 Fortunately, in this road accident nobody suffered. Cars received mechanical damages. Inspectors of GAI who found out accident details worked at a scene.