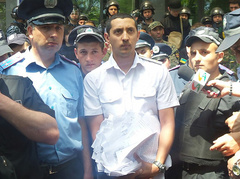 In Odessa activists of "Avtomaydan" and the Ober_g organization came under the building of Appellate court of Odessa region with a protest against judges where blocked the prosecutor and intended to throw out it in a trash can.
The correspondent "reports to Crime about it. Is NOT PRESENT" from an event place.
So, today Appellate court Odessa region repeatedly I considered дate the organizer "National we are glad to Bessarabia" Didenko. The court partially udoletvorit the appeal remanding it in custody, but reduced its term - till June 17.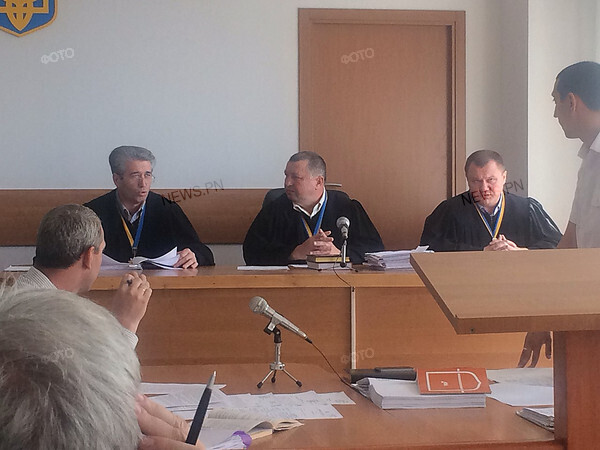 However after a meeting, public men who gathered at the courthouse, blocked the prosecutor Yury Bogomol whom in their opinion I "merged" business.
According to many attendees, the prosecutor was absolutely incompetent, unprepared to business and, possibly, is engaged.
To the courthouse brought a trash can, however after explanatory conversation and promises of the prosecutor to be more competent, released it.
Representatives of law enforcement agencies and staff of special forces took the prosecutor in a cordon, removed for the court territory, accompanied to the car and took away in the unknown direction.

We will remind that to the courthouse the pro-Ukrainian activists came for the purpose of lustration of some judges who in their opinion are corrupt officials.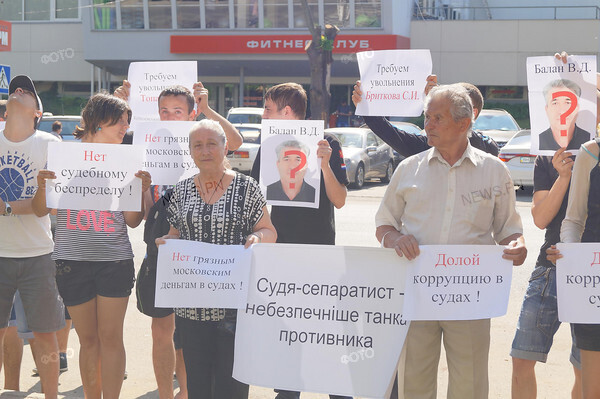 According to the pro-Ukrainian activists, prosecutor Yury Mantises not rather well I knew the this case, for this reason public men came into the courthouse and blocked the prosecutor.
We will remind that at walls of Appellate court of Odessa region, on May 26, public men carried out an action "Separatism Test" and before an entrance to the building laid a flag of so-called "Novorossiya". Activists shot with the camera of judges and militiamen who it is intended crossed a flag and refused to walk.