On May 26 in the city of Gomel the XXXVII Republican meeting of young inspectors of movement in which the YuID school groups of Republic of Belarus, Russia and Ukraine took part took place. About it reports a press - service of the State traffic inspectorate of the Nikolaev area.
Our state honor to present to team YuID "Safe Road of the Childhood" of the Nikolaev SSh No. 60 which last year took 2-е a place in All-Ukrainian competition dropped out.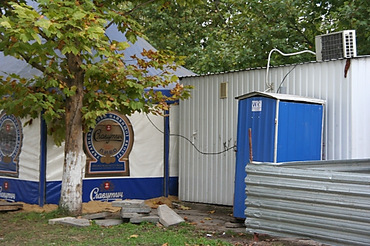 The ceremonial opening of a festival took place on a central square of the city of Gomel. Participants and guests were congratulated by the chief of GAI of Republic of Belarus, representatives of education, actors, collectives of creative and amateur performances. The raising of flags 3-x the states was remembered: Belarus, Russia and Ukraine, and also festival flag.
Competitions took place on the basis of sanatorium "Gold dust" in some stages - "Theoretical examination on knowledge of Traffic regulations", "My group", "The attentive participant of traffic", "Figured driving of the bicycle" and "Propaganda team".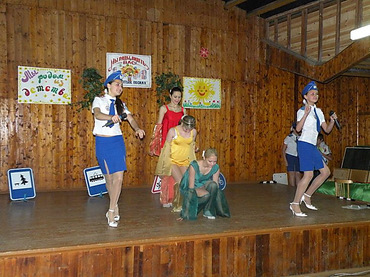 Children competed with very big pleasure in all competitions. The competitions "Figured Driving of the Bicycle" in which it was necessary correctly and to pass accurately this or that figure by bicycle and the competition "Attentive Participant of Traffic" were especially remembered. At this stage each participant had to pass the route which was equated to real road situations during movement by bicycle.
There was time and for excursions across Gomel. Children visited Museum of Military Glory.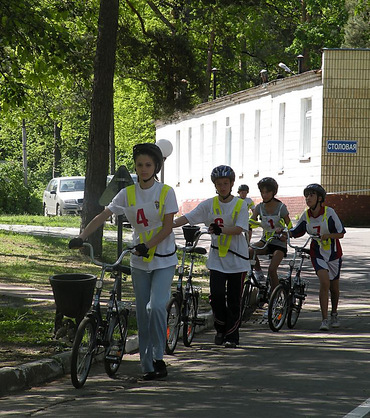 Various quizes and competitions, discos and "pioneer" fires were daily held.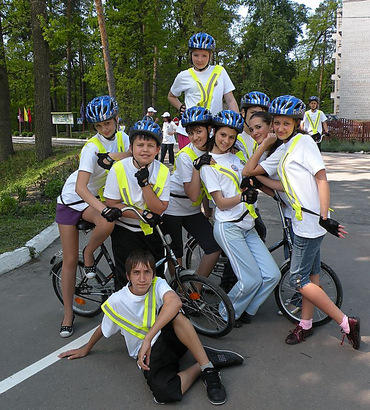 On May 28 the meeting results were summed up. The team of the Nikolaev area won first place in the competition "Agitatsionno — Art Representation" and gained the honourable diplomas, valuable presents and sweets.