It is possible to speak about safety of children much and almost nobody needs to be convinced of its importance and the importance. This business is paid much attention by the staff of the Ministry of Emergency Situations. Therefore, employees uchebno - the GO and BZhD methodical center developed special scope of occupations with teachers and tutors of children's camps of improvement and rest of safety issues and civil protection.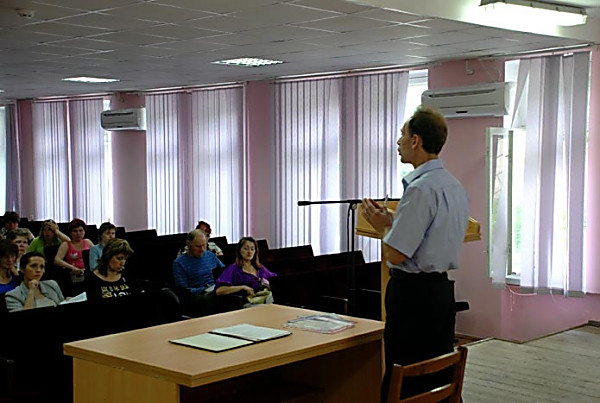 On the eve of summer vacations and for the purpose of the organized rest of children in recreation camps, in Nikolaev in "Teacher's club" of Mchsniki together with representatives uchebno - the methodical center gave seminar classes with chiefs of children's camps, their deputies and tutors concerning health and safety and the basic rules of safety of children during summer holiday.
During a seminar questions concerning behavior of children on water and ways of rescue of the person were discussed at a utopaniye, providing first aid. Special attention paid to rules of behavior with fire, electric devices, and also to actions at identification of explosive subjects.
Emergency numbers of saving and medical services, militias and gas services were finished. And in the termination of a seminar evident propaganda was distributed. Reports the training GO and BZhD methodical center, and also the center of promotion of GU Ministry of Taxes and Tax Collection in the Nikolaev area
We, adults, have to remember that life of our children depends only on us. You remember: "The healthy child - the healthy nation! The healthy nation - the powerful state! "