Yesterday, on June 9, on crossing of streets Big Sea and Faleevsky didn't miss each other the Chevrolet and Daewoo Sens car. According to eyewitnesses, "Daewoo Sens" which is, by the way, a taxi moved according to minor Faleevskaya and didn't pass "Chevrolet" going on main Big Sea.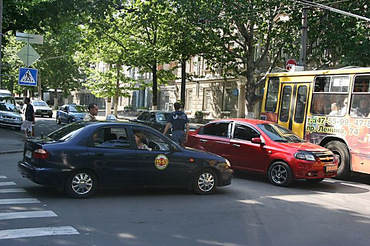 In spite of the fact that cars of special damages didn't receive, drivers nevertheless decided to cause on a scene of staff of GAI.
- Well there is a wish to prove to the person that him is right, let try, - the driver of "Chevrolet" noted.
Anyway, experts still should define guilty of this incident.