Yesterday, on June 12, in the city of Nikolaev on Geroyev Stalingrad Avenue (opposite to the central gate of Pobedy park) faced the KAMAZ and Chevrolet aveo truck. According to preliminary data, the reason of an event attempt of the driver of "KAMAZ" began to deploy the car in not put place. At this moment in it also I "flew", "Chevrolet" moving from Ingulsky Bridge.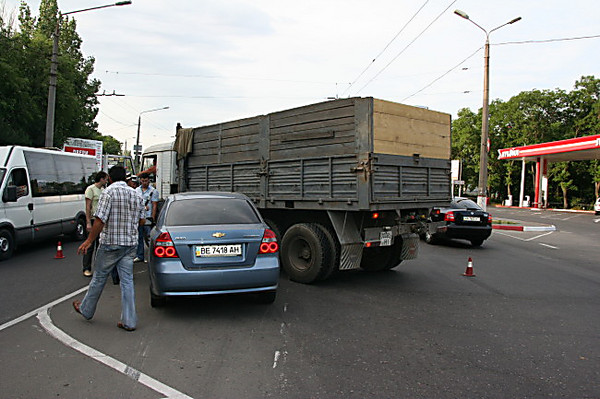 "KamAZ" from collision with the kid of "Chevrolet" of special damages didn't receive. In principle, and the car until while the faced cars didn't start stretching still had very decent appearance. In order that cars could part to the truck it was necessary to hand over back, But, at midpoint, something went isn't present and to the car tore off a headlight and part of a bumper.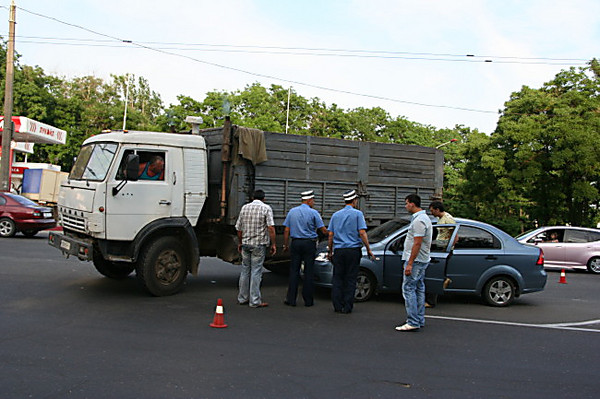 After that as cars could miss each other someone from свидетелейэту a picture joked: "Worse than is any more won't be".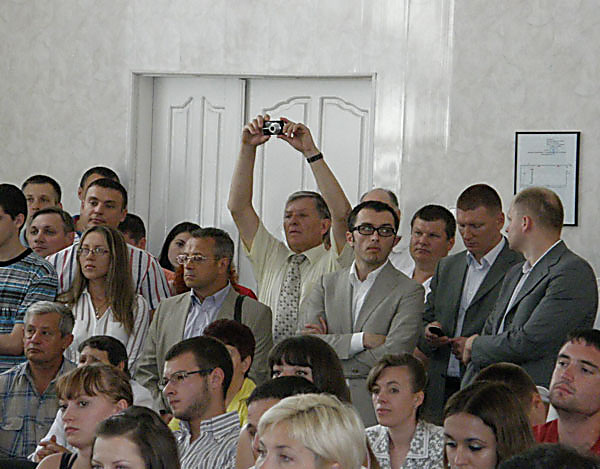 Fortunately, in this accident nobody suffered.