Yesterday, on June 15, around 19.00, in the city of Nikolaev on crossing of streets of Potemkinskaya and Lyagin there was a road accident. After collision of two VAZs, one of them made a somersault.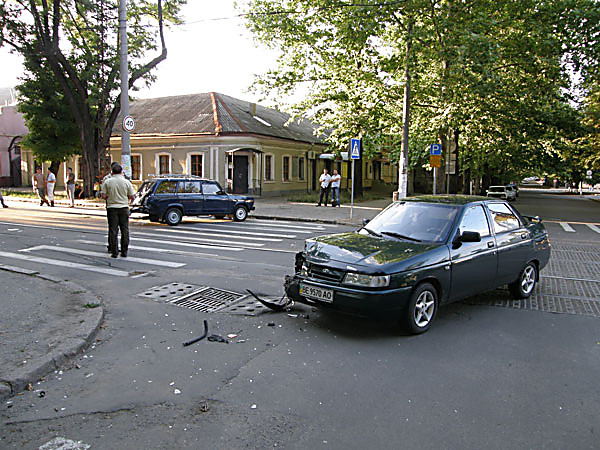 VAZ 2104 moved down the street Potemkinskoy in the direction of Dekabristov St. At the intersection from Lyagin St. VAZ 2110 which went on лягина from Big Sea crashed into the right back wing to it. From blow "four" turned over on a roof, and then back became on 4 wheels. "Ten" rejected on some meters aside.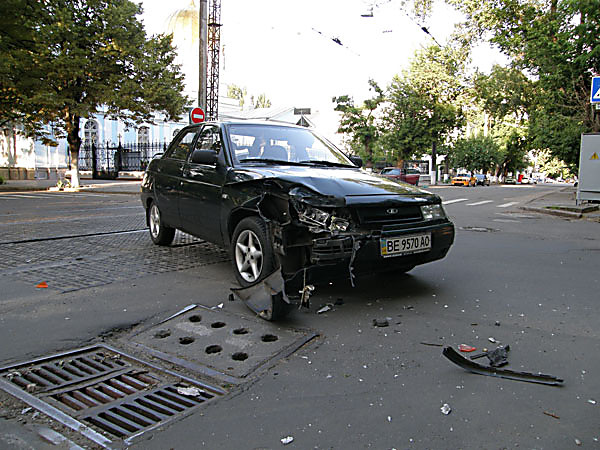 Gasoline therefore to the place of road accident the staff of the Ministry of Emergency Situations was called started following from the turned-over car.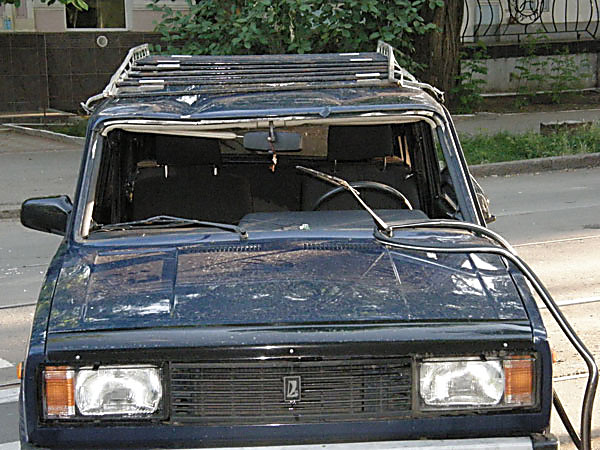 Fortunately, in road accident nobody suffered.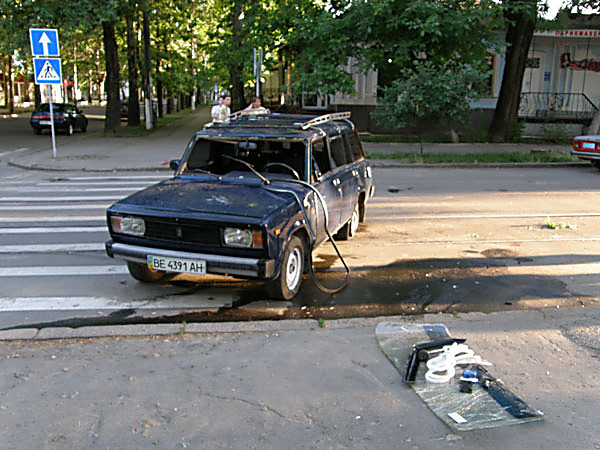 Responsible for road accident will be defined by the staff of GAI, but, most likely, in an event the driver of "Ten" who didn't pass the car moving on "main" is guilty.