In the village of Mazurovo of the Krivoozersky region of the Nikolaev area in the afternoon the wooden temple burned down on August 19.
This information «Crime. Is NOT PRESENT» confirmed in Head department of Public service on emergency situations of Ukraine in the Nikolaev area.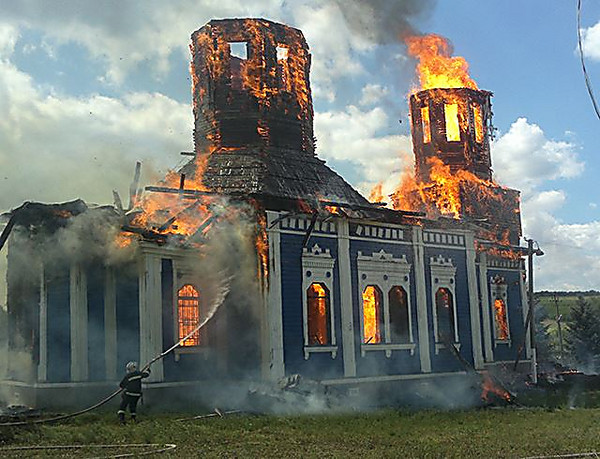 So, the fire captured the considerable area–about 500 square meters and the building of the temple didn't manage to be rescued. During the fire nobody suffered. Now firefighters continue to work at a scene. The cause of the fire now is established.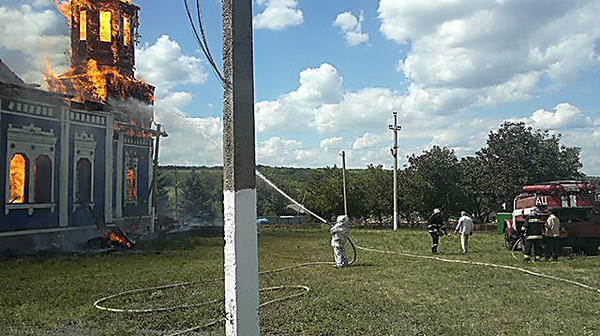 We will note that it is about John the Evangelist Ukrainskoy's temple of orthodox church of the Kiev patriarchy.
As the head of GU GSChS of Ukraine in the Nikolaev area Maxim Gritsayenko on the page in "Facebook" specified later, about the fire to rescuers reported at 12:40. The accident was reported by passersby who saw fire in the temple. According to eyewitnesses, upon completion of festive church service on the occasion of a holiday of Lord's Transformation the church was closed. Later residents of the village the smoke and a flame which went from within the building noticed about an hour.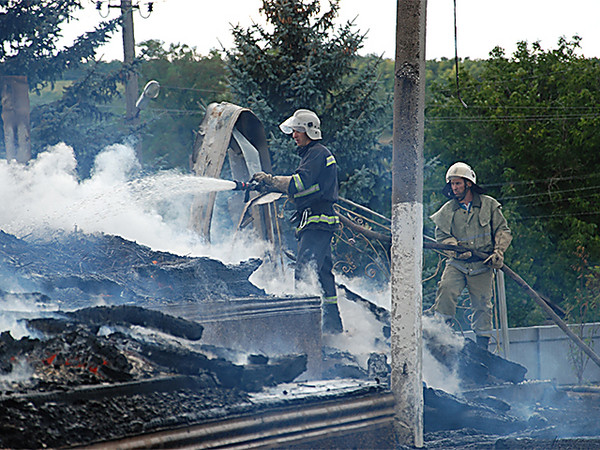 On a scene two offices 18-й State pozharno - saving part–left when they arrived, the church was completely captured by fire. Locals tried to extinguish a flame make-shifts, but all attempts were vain, fire promptly spread.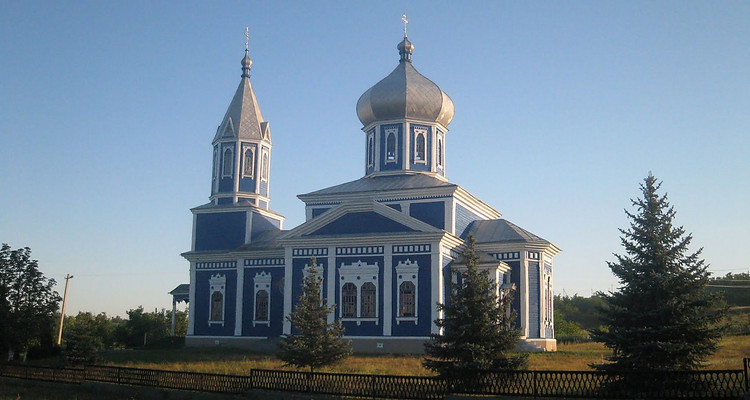 Rescuers started fire extinguishing, to water transportation in addition attracted two tractors with farm barrels. At 15:35 the fire on the area of 540 sq.m was liquidated. In total involved 10 people of staff in elimination of incident and more than 10 people of local population.
We will remind, earlier it was reported that unknown tumbled down and set fire to bow crosses in two Areas of Nikolayevshchina.