During the summer period the quantity dorozhno - transport incidents with participation of children and teenagers who are at this time on vacation considerably increases. Only last year four children died in accidents on roads of the Nikolaev area, 39 more received multiple injuries. On roads low level of knowledge of Traffic regulations is the main reason of children's traumatism. Therefore the State traffic inspectorate constantly holds events which promote increase of knowledge of children how it is necessary to behave on the road.
Yesterday, on June 17, the staff of GAI visited Ochakov comprehensive school No. 3 where held a meeting with children spending vacation at local camps. For children the special concert and a quiz, and also an exhibition of special equipment and GAI cars were prepared.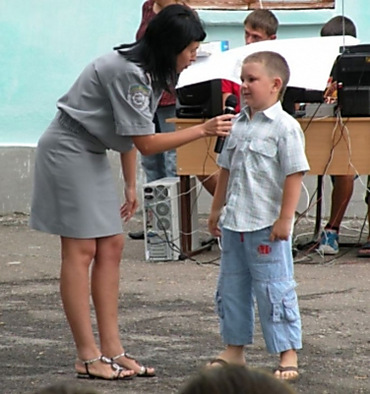 After a concert and a quiz children could show the skill in drawing competition on "Traffic Safety Is Life" asphalt. The majority of children drew as it is necessary to cross correctly the road and what signals of traffic lights for drivers and pedestrians exist. All participants of competition received gifts from organizers.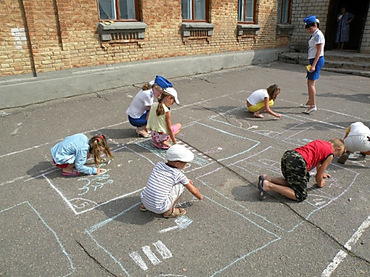 It should be noted that the staff of GAI in the Nikolaev area plans to see off during the whole summer period for Nikolaev
children similar actions.