The strong heat which came in the Nikolaev area in May, forced people to stretch to water, thereby having set a sad record on number of the drowned. Today 39 people, including 8 children rolled in reservoirs of area already that for 34% exceeds indicators last year. Across Ukraine the water elements took away life of 599 people, from them 75 children. Splash in death came for the beginning of June, and the number of victims is observed in places which aren't equipped for bathing and rest of people. Behind official data in Nikolaev it is possible to bathe only in one place is a beach of "Shooter" in the Central district, reports the Center of promotion of GU Ministry of Emergency Situations in the Nikolaev area.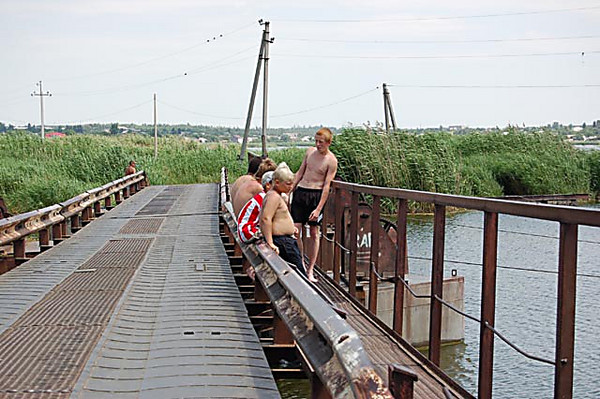 To check how bodies of local government carry out approved on the commission on questions TEB and emergency the plan of measures on prevention of death of people on water objects of the Nikolaev area during the summer period of 2009, the staff of the Main regional department of the Ministry of Emergency Measures 24-го carried out June raid in vacation spots on water of residents of Nikolaev. However, рейдовики not only checked the organization of this work in vacation spots on water, but also led preventive discussions and instructing with vacationers.
At first the staff of the Ministry of Emergency Situations checked a beach on the Alluvium of the Factory district of Nikolaev in which territory it was necessary to create 13 seasonal saving posts, and now functions only 3. Plates "It is forbidden to bathe" are placed in the beach territory, however people don't pay to them any attention and quietly go to bathe. They aren't frightened by lack of saving posts and that in case of any situation, nobody will be able to give instant professional help. And it is already enough examples of such cases - the last happened in Sunday, 21-го June when on the Alluvium in water the man was lost.Reydoviki carried out with tenants of the land plots explanatory work and gave offers on elimination of shortcomings. On the revealed violations instruction statements are drawn up, term their elimination is determined.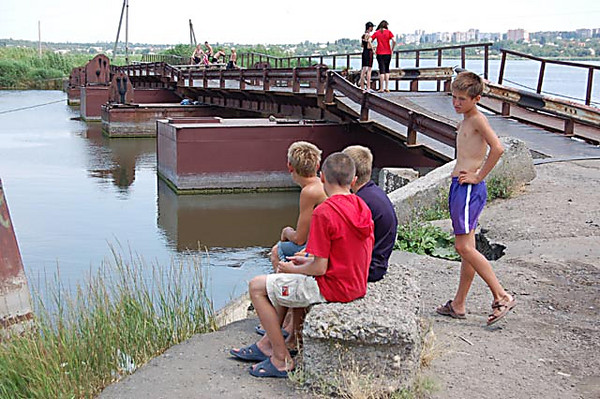 By the following it was checked regional yachts - club in the Factory area. This place isn't suitable for rest on water and is strictly forbidden for bathing. However, many of vacationers after some liqueur glasses hot in local bars forget about all precautionary signs which are located in the territory of yachts - club, and test in a role of thrill-seekers - swimmers. Unfortunately, not always it comes to an end well. But as check, club management ready to rescue not only showed children who there are engaged, but also "drunk heroes" who get into the water.
The difficult situation occurs on the bank of near Alyaudsky Bridge. There without any supervision from the bridge children of different age jumped in water. By the way, this most dangerous place, after all exactly there river bed in general the uninspected. Mchsniki tried to communicate to the malyshny. Children reluctantly made contact with rescuers and some, looking away, told that on a beach they without parents. By the way, in most cases, parents release children to reservoirs. Having listened to caution of rescuers children ceased to bathe and went home. Whether but a question "they will return again on the bridge? " remains open. To parents, it is necessary to reflect on safety of the children and not to allow to bathe at all to them without supervision of adults that rest didn't turn on trouble.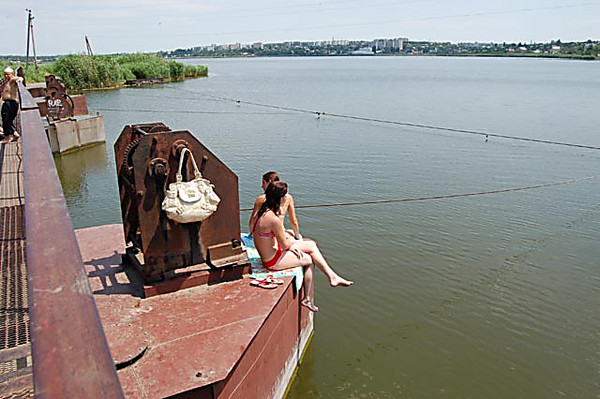 The Ministry of Emergency Situations reminds: it isn't necessary to bathe and dive in unfamiliar places and on wild beaches, especially to do this drunk. At all don't leave children without supervision. Take care also the relatives!