Today, around 12.00 between Shevchenko and Kotlyarovo Zhovtnevogo's villages of the region of the Nikolaev area - the route Nikolaev - Kherson (the 172nd kilometer of the route Novoazovsk - Odessa) lit up the truck Mercedes transporting in Skadovsky port freight - toilet paper of "Butts".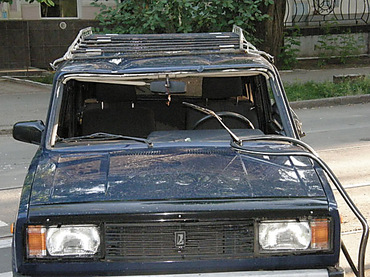 In a type of specifics of freight, fire very quickly extended on a van, and then was thrown and on the trailer. To a scene there arrived three firefighters of crew.
As the truck stopped on the carriageway, almost kilometer stopper was formed in both directions, part of a transport stream by the staff of GAI was redirected to a detour, through Shevchenkovo's village.
After a while by means of other truck, the flaring van was delayed aside that allowed to restore a transport stream partially.
Only thanks to a rain and the debugged actions of firefighters, it was succeeded to avoid ignition of a field of barley (the area about 100 hectares). And the truck burned down completely.