The other day the Nikolaev rescuers carried out show - within an action "to Prevent the program. To rescue. To help" with children's camp "Ochakov" of the Ochakov region of the Nikolaev area.


Came to look at rescuers at many children and adults. Staff of Ochakov regional department of Head department Ministry of Emergency Situations of Ukraine in the Nikolaev area developed almost all the abnormally - saving equipment and the equipment to show it in work.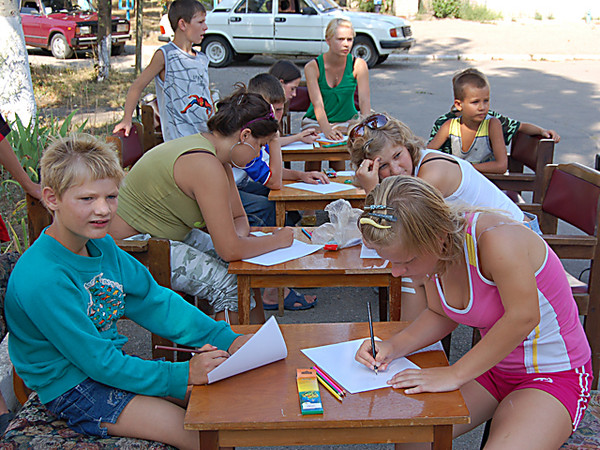 The Ministries of Emergency Situations - nicknames cut metal rods and wooden a log, extinguished a fire and lifted a hydraulic pillow the car of the director of camp.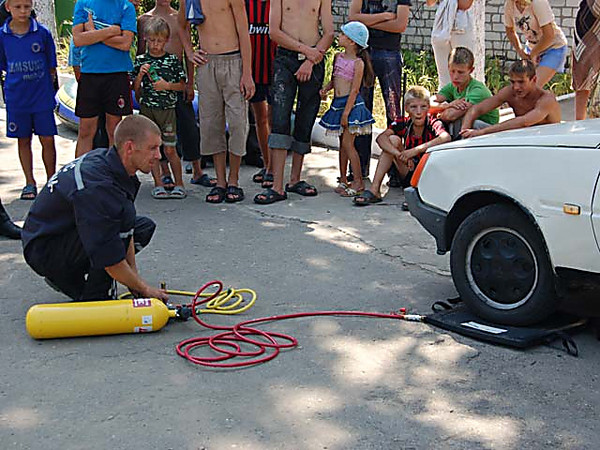 For children, fire suppression by means of foam, under disturbing sounds of a siren was especially interesting. Children competed in different competitions which were prepared in advance by rescuers. For taking-up of fire hoses, clothing of fighting clothes, drawing of drawings, own verses on rescuers - children were awarded by gifts.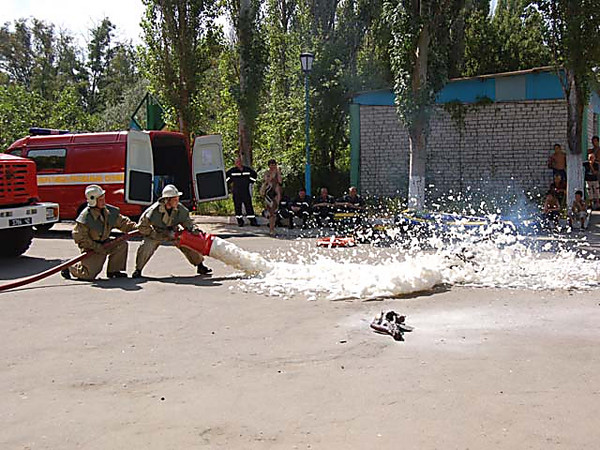 Important that such actions didn't leave indifferent adults, not children, and the knowledge gained from rescuers correctly was used in everyday life.