The Renault Magnum car moved from Odessa to the city of Kharkov. The fire occurred on the route P - 16 "Nikolaev-Dnepropetrovsk" in the Bashtansky region of the Nikolaev area near Vinogradovk's settlement.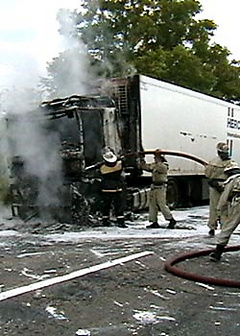 Fire extended with a high speed, the driver hardly managed to jump out of a car, having taken with itself only documents. Attempts to extinguish a flame the fire extinguisher ended without results. The cabin was completely captured by a flame.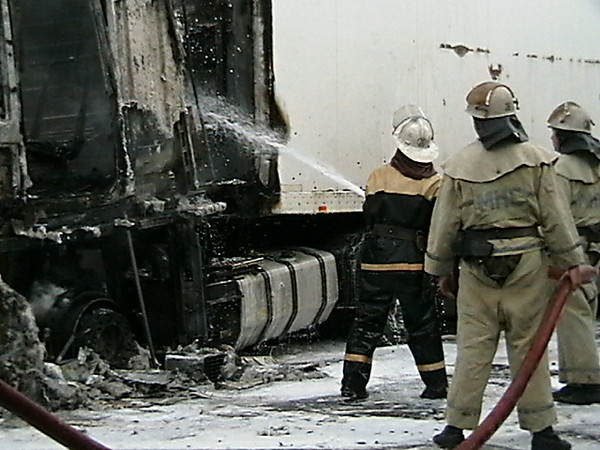 To a scene there arrived division of the Ministry of Emergency Situations on protection of the Bashtansky area. Fire managed to be overcome only "having covered" the tractor with ognetushashchy foam. The fire managed to destroy forward wheels, rubber parts of the engine, a cabin covering. The forward part of a frame, external wall of the trailer and cabin of the driver is damaged.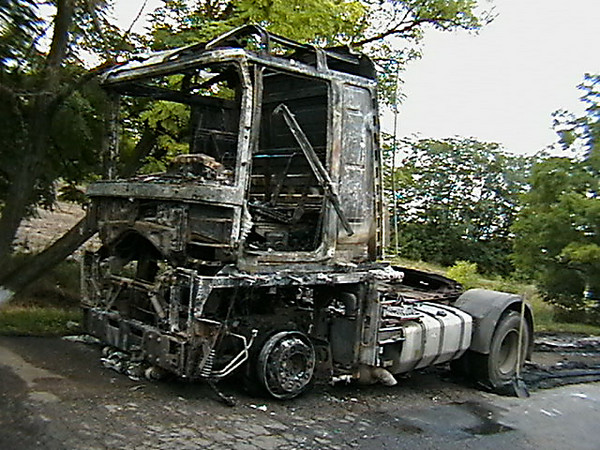 Fortunately, neither capacities with fuel, nor the trailer with freight as a result of a fire didn't suffer. The reasons of fire will be established by experts.